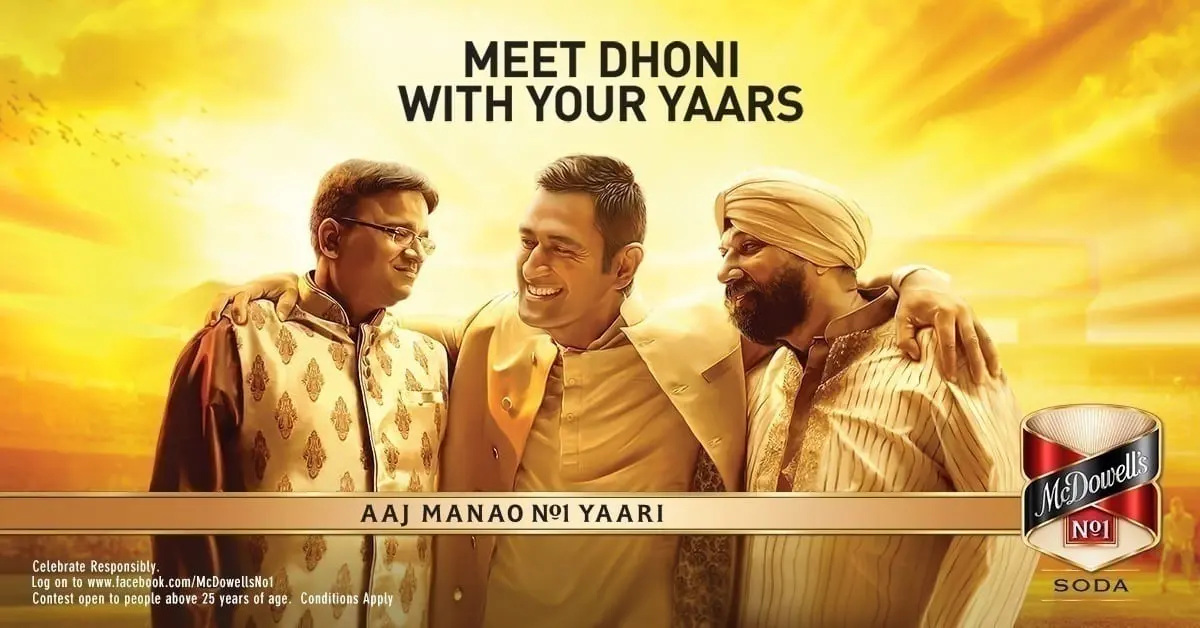 How often do we reminisce about our childhood friends? The naughty pranks we played on each other, the inside jokes, the endless hours spent together, the joyful celebrations at each others success – all these where the Asli yaari moments of our lives!
[vsw id="X4qPFgROiCc" source="youtube" width="600″ height="400″ autoplay="no"]
Everyone dreams of having a true and faithful friend but not all of us are lucky enough to find one, since real affection — warmth of heart and ability to sacrifice — is something that requires tolerance and love and can be neither bought nor sold.
MS Dhoni has shared all these memories and more in a video created by McDowell's No1 Soda intending to celebrate the bonds of true friendship. This is not just a story but is a unique and soul-stirring video with MS Dhoni and his childhood friends (yaars).
Mahi and his friends who all hail from the town of Ranchi in Jharkhand have endured with each other through hardship and success alike, staying at each other's side showing a brotherhood based on true friendship.
The video titled 'Dhoni ki #No1Yaari' is just like any of our lives, with photographs of old memories, playing cricket with whatever material is available at the moment, playing pranks on each other and cracking inside jokes that only our true friends can understand!
At one moment MS Dhoni states:  "A lot has changed over the years but one thing that has remained constant and by my side is my true friendship. Even though we are not able to meet each other very often, but whenever we do, we start from where we last left. Over the years this bond of brotherhood has only become stronger. "
As C.S Lewis said "Friendship is unnecessary, like philosophy, like art… It has no survival value; rather is one of those things that give value to survival." It is the #No1yaari that truly matters, the rest is something without survival value!
McDowell's No1 Soda is also running a contest where the lucky winners who comment on the video will get a once in a lifetime chance to meet the MS Dhoni with their No1 Yaars to celebrate their friendship. This should be incentive enough to take part in the contest and maybe share a truly magical moment with your friends and Mahi.