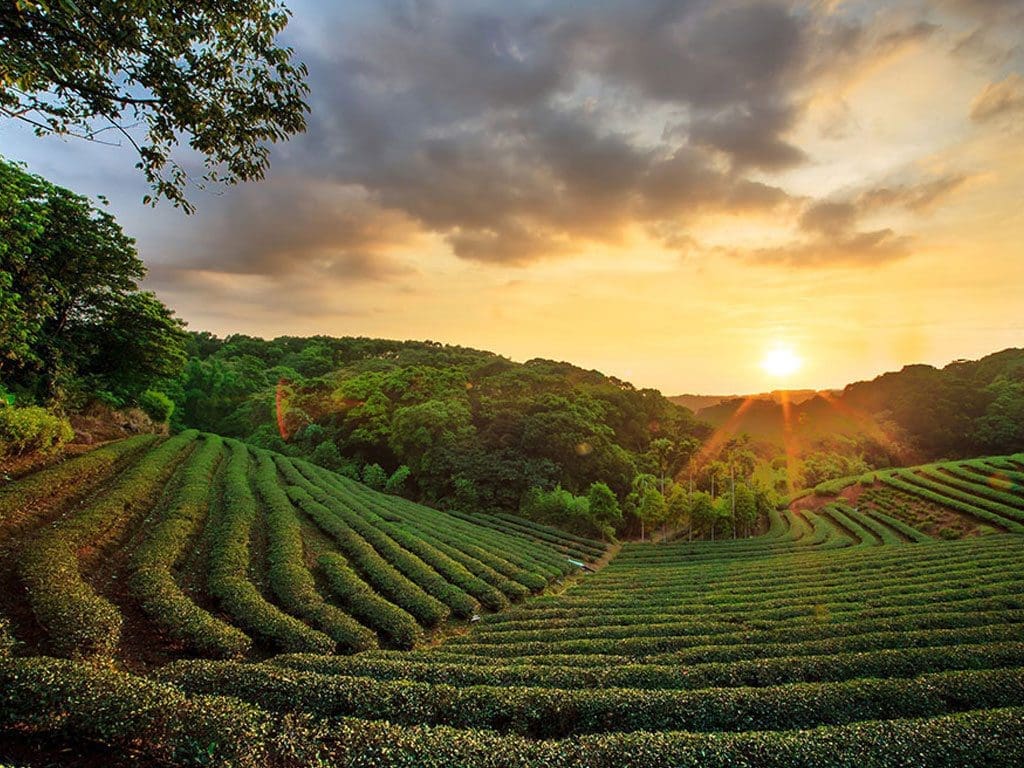 Are you tired of the beaches, mountains and forts? Do you want to try out something totally different for your next vacation? It's time that you explore something different, maybe tea plantations! Refreshing tea amidst the lush green plantations along with the serenity of the scenic splendour is sure to hold you back on your last day!
They are not only known for their scenic marvel but also for their popularity, exports and in-country business! Come; let's explore the 7 best tea plantations in the country.
Darjeeling
The most popular tea plantation in India and did you know that about 25% of tea in India comes from Darjeeling, West Bengal? One of the most popular hill stations which every Bengali loves to visit, produces light coloured tea with a floral aroma. Don't forget to explore the historically endowed The Happy Valley Tea estate which takes you to a guided tour around the valley, along with Glenburn Tea Estate and Makaibari Tea Estate. Avoid monsoon since it's dangerous in the hills! Ideal time for Darjeeling is March to November.
Assam Jorhat
The tea capital of the world is situated in Assam. This north-eastern state is the largest in tea production. Don't forget to explore Gatoonga Tea Estate, which is about a hundred years old, also if you want to see how tea leaves are processed in the factory before they hit the markets, you must come here! Ideal time would be May-June and November, when the Tea festival is held.
Munnar
Once owned by the Tata group and now sold to the employees, Munnar is known for miles of lush green tea plantations in Kerala. Tea Museum at Nallathanni estate is a must visit! Ideal time for visiting Munnar would be from August-May.
Kolukkumalai
Known for its high altitude of 8000 feet above the sea-level, Kolukkumalai in Tamil Nadu is renowned for its unique aroma and flavour which is unique for its height! A jeep ride amidst the rugged terrain will take you through the green tea fields amidst the green hills! A perfect blend of adventure and serenity! You may stay in the resorts, but a stay in the mountain hut will make your trip amazing!
Nilgiri Mountains
The Nilgiri Mountains are known for the dark and richly aromatic tea which has been growing here since the last 10 years. Coonoor and Highfield Tea Factory, near Sim's Park are must visits at the Nilgiri. Stop by the Tranquilitea Tea Lounge to try out some exquisite and fine teas. November-February is the ideal months while tea is produced throughout the year.
Wayanad
Wayanad in Kerala is known for its extensive agricultural production. This region also produces quite a good amount of tea, especially in the south of Kalpetta, Vythiti and Meppadi. You may opt for tea tours in the fields, visits to tea factories or go trekking on the tea trails. Avoid monsoons, whereas ideal time for Wayanad would be September-April.
Palampur
Amidst the hills of Himachal Pradesh, Palampur is the largest tea plantation in Kangra Valley. Don't forget to explore the Wah Tea Estate. It is known for organic and completely pesticide free tea along with tea tours. Avoid monsoons for this trip.
So, pack your bags for the most refreshing trip amidst the widespread and lush green tea plantations.