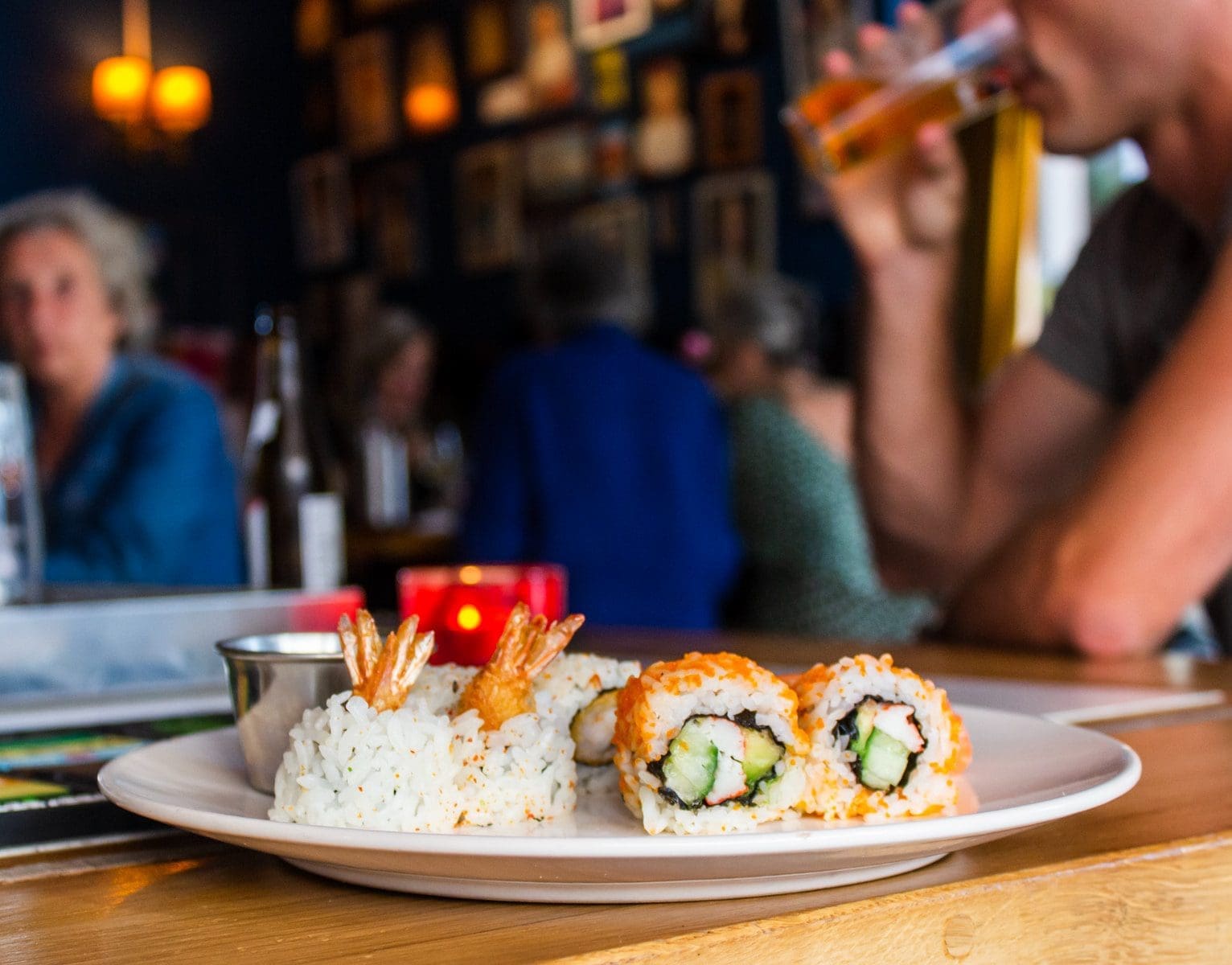 When cooking food, it is essential to take into account the method used. This point will make you eat more or less healthy. For example, there is a way to cook rice to reduce the dish's calories by half.
Rice is one of the most consumed ingredients globally, essential in Asia and much of Latin America. It is a crucial food that offers many advantages: it is inexpensive, easy to prepare, and you can prepare many dishes.
Although it contributes effectively to the caloric intake of the diet, high consumption of rice can cause problems in sedentary people, specifically an increased risk of diabetes. A cup of cooked rice provides 200 calories, most of which come from starch, transformed into sugar, and accumulates in the body as fat.
As with all foods, the way a food is cooked can change its nutritional properties. For example, steamed rice is not the same as fried rice. However, Sri Lankan scientists have discovered a new and simple way to cook rice that cuts the calories the body absorbs by more than half.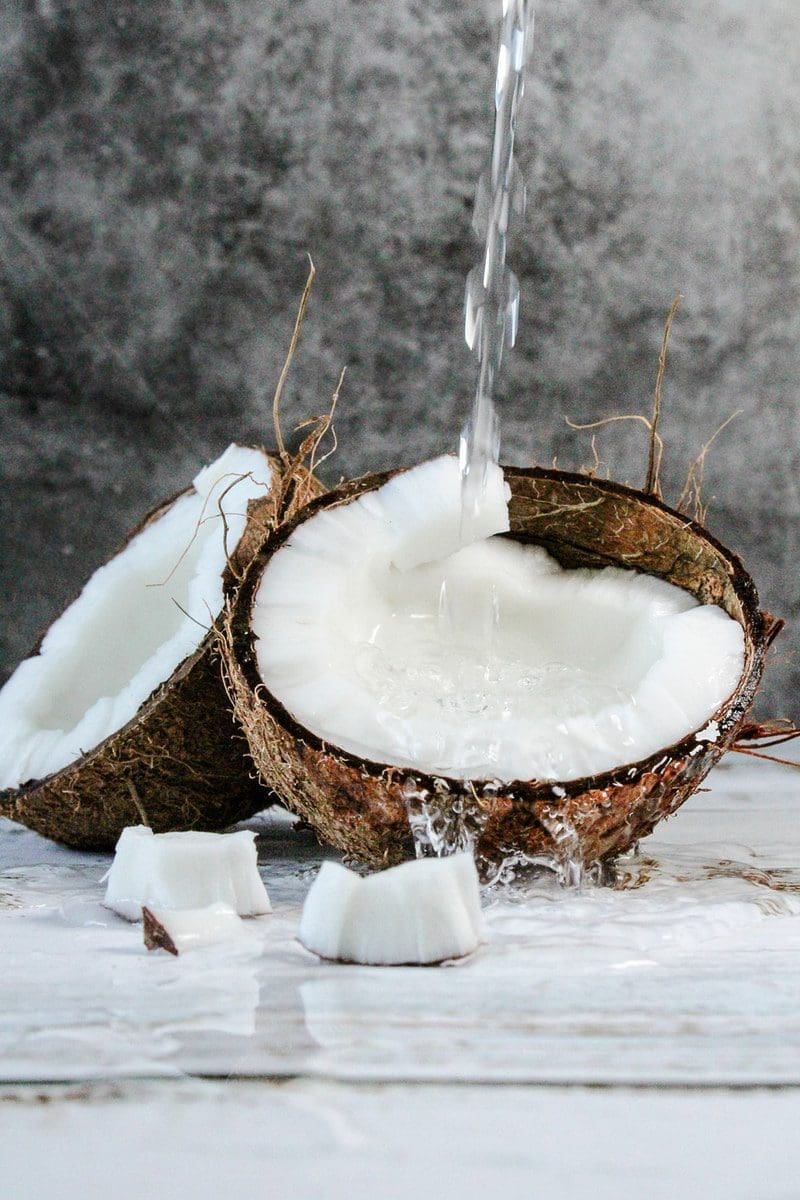 The Trick Is In The Starch
The key lies in the type of starch that is consumed. There are two main starches: the digestible, which is processed in the stomach and is quickly transformed into glucose, and the non-digestible, which is not broken down in the small intestine, so it is not converted into glucose and provides fewer calories. With this in mind, the researchers thought of transforming the digestible starch into non-digestible to reduce usable calories.
The method consists of adding oil to the boiling water before adding the rice. The oil can be coconut oil, although it should work with any other type. The rice is simmered for 40 minutes and then left to cool in the fridge for 12 hours before reheating for eating.
Apparently, according to these experts, the oil interacts with the starch to alter its structure, while the cooling process helps preserve the conversion of the starch to one with less caloric load.
The scientists found that this calorie reduction varies depending on the type of rice, from 10% that is achieved with the usual kind of rice to 50-60% of rice with indigestible starch.
So now you know, if you want to eat less fattening rice, all you have to do is cook it with oil and then cool it so that the structure of the starch changes.
Use Faux Rice
Ingredients:
10-ounce bag frozen cauliflower
Butter, salt, and pepper to taste
Directions:
Microwave the cauliflower until done; drain well. Put in a food processor with butter, salt, and pepper and process in short bursts till it looks like rice.
Nutritional information per serving:
Carbohydrates: 15
Calories: 100
Fat: 0
Protein: 10g
Fiber: 10
Low Carb Pan-fried Asian Rice Recipe
This is a pan-Asian mix combining flavors and techniques from China, Thailand, and Vietnam. Chinese like their fried rice to be white, Thais like the flavor of golden fried garlic, and Vietnamese like to add a bit of black pepper. You can use raw meat, shrimp, or prawns. Just make sure it's in small pieces and thoroughly cooked before adding the eggs.
Recipe Ingredients:
2 pounds trimmed cauliflower
4 tablespoons vegetable oil
4 cloves garlic, minced
3-4 cups diced, cooked meat
3 eggs
1 teaspoon salt
2 green onions, thinly sliced
1/2 teaspoon freshly ground black pepper
Recipe Directions
Grate the cauliflower using the medium-sized holes of a grater. Grate the core too. With your hands squeeze out as much water as you can. This may not be necessary for some cauliflower as they vary in degree of wetness.
Over high heat, heat the oil (bacon fat can be used here too) in a wok or large heavy frying pan and add the garlic. Stir-fry until pale gold. Add the meat and fry until lightly browned. Break in the eggs and fry until softly scrambled. Add the grated cauliflower, sprinkle with salt, and stir and fry until tender-crisp, about 5 to 8 minutes. The length of time will depend on the cauliflower.
Stir in the green onion and pepper. Check the seasoning and serve.
Delish with crumbled feta, olive oil, and chopped tomato on top. The variations are endless: a bit of curry powder, some grated lemon rind to go with fish, some chili powder.
Nutrition information per serving:
Recipe makes 8 servings
Carbohydrates: 7.1
If you like to cook with rice and enjoy rice in your daily diet, check https://minuterice.com/recipes/red-beans-and-rice/ for a lovely way to have red beans with rice. The site also has many enjoyable rice recipes that should keep your family entertained for a long time.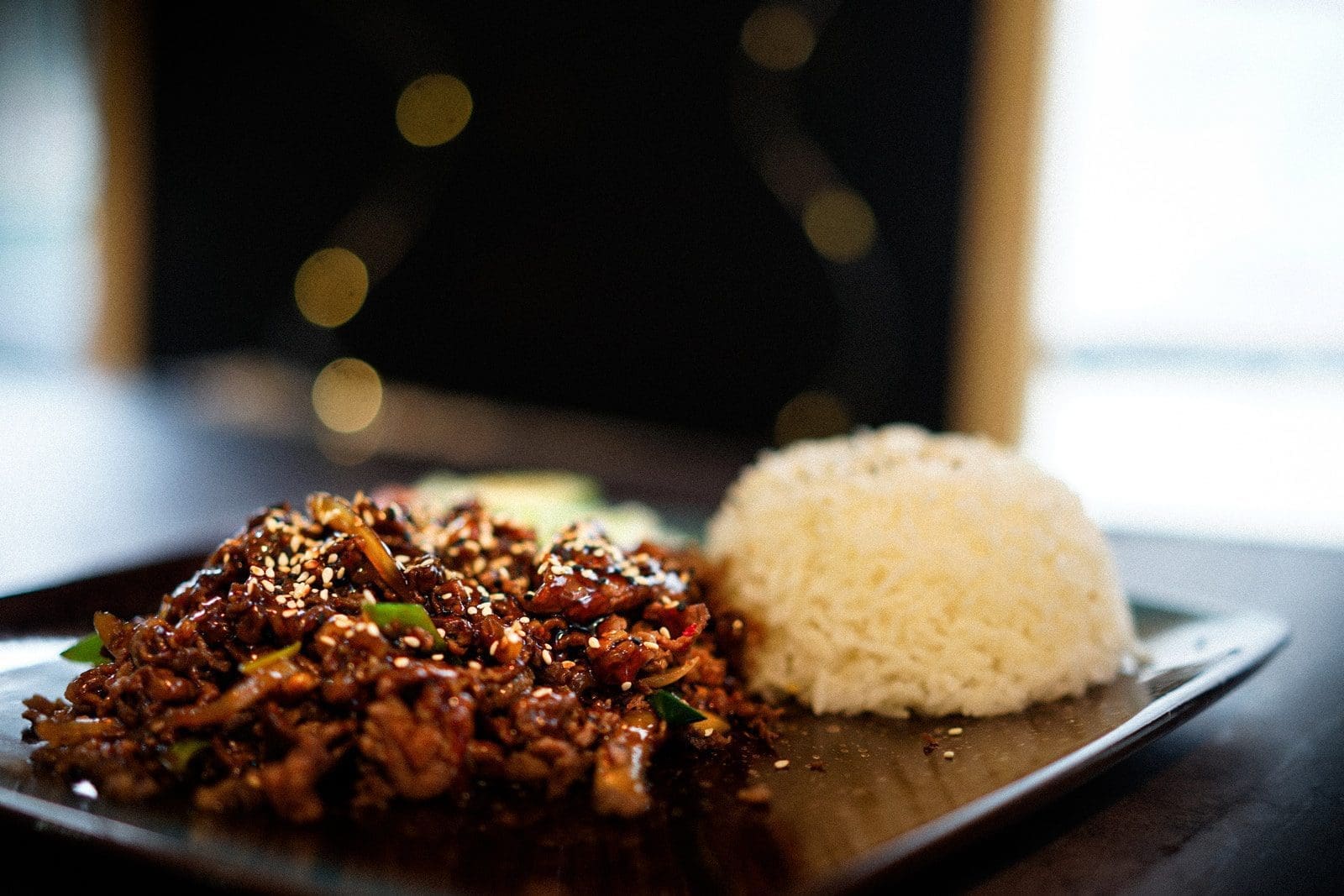 Western Beans and Rice
Ingredients:
1 cup long-grain white rice – uncooked
½ teaspoon olive oil
1 cup onions, chopped
1 cup celery, sliced
1 clove garlic, minced
15 ounce can pinto beans, canned, drained, and washed
8-ounce no-salt-added tomato sauce
½ cup water
1 tablespoon ketchup
1 teaspoon chili powder
¼ teaspoon hot pepper sauce
Directions:
Prepare rice according to package directions. In a skillet, heat oil over medium heat. Add onions, celery, and garlic. Cook and stir until crisp-tender. Add pinto beans, tomato sauce, water, ketchup, chili powder, and hot pepper sauce. Heat thoroughly, stirring occasionally.
The recipe makes six servings.
Nutrition information per serving:
Calories: 206
Fat: 1g
Protein: 6g
Carbohydrate: 41g
Cholesterol: 0mg
Sodium: 319
Calories from fat:  6%
Fifteen Minute Fried Rice Low Fat Recipe
Ingredients:
1 tablespoon olive oil
Egg substitute equivalent to three eggs
2 cups water
One (16 ounces) package frozen stir-fry vegetables, thawed
1/4 cup soy sauce
One cube chicken bouillon
2 cups white rice, uncooked
Directions:
Heat oil in a large skillet on medium heat. Add eggs; cook until set, stirring occasionally. Remove from skillet.
Add water, vegetables, soy sauce, and bouillon to skillet; bring to a boil. Stir in rice; cover. Remove from heat. Let stand five minutes.
Stir in eggs. Serve immediately.