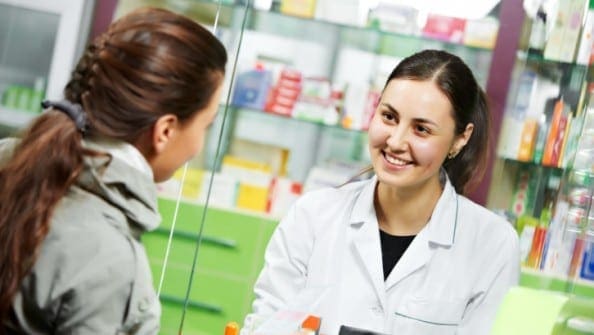 There are a number of career opportunities for Pharmacists in the USA in professional practice, industry, academics and government. The main area of opportunity is in professional practice in a Community or Hospital setting. Community or Retail Pharmacies consist of independent stores which are owned and operated by pharmacists and chain stores operated by a corporation which employ Pharmacists like Rite Aid and Walmart etc. Chain stores offer an excellent career opportunity. Hospital pharmacies are located with hospitals and cater primarily to in patients admitted to the hospitals which involve IV mixing, drug information, compounding etc. The two practice settings are quite different and require specific skills and competencies.
In order to become a licensed pharmacist in the U.S one must obtain a license from the State Board of Pharmacy. This involves passing scores in Foreign Pharmacy Graduate Equivalency Examination ( usually a score of minimum 75), TOEFL, IBT (reading-21, listening-18, speaking-26, and writing-24), after which National Association Board of Pharmacy (NABP) will send Foreign Pharmacy Graduate Examination Committee (FPGEC) certification. Based on this FPGEC certificate one can apply for internship in any of the states in which are intended. After completion of required hours of internship (ranging from 1000 to 2000 hours), one can take the computer-adaptive North American Pharmacist License Examination (NAPLEX) and Computer adaptive Multipharmacy Jurisprudence Examination (MPJE). Each state has its own requirements. The best source of information for the requirements is the website of respective State Board of Pharmacy. Once the state requirements for licensure are met the candidate can apply for a license to become a full-fledged pharmacist.
Foreign Pharmacy Graduate Equivalency Examination (FPGEE) is administered twice each year (April and October) at Pearson VUE Test sites throughout US using a computerized format.
All the details of the process are available on NABP website. The candidate must submit an application to NABP along with relevant fees in US dollars and supporting documents including proof of degree with details of duration of the program, syllabus, transcripts, proof of registration/ licensure from State Pharmacy Council and a good standing certificate from the council, etc.
The application process can take several months and it is advisable to send the application with all the required documents to avoid unnecessary delays.
Pharmacists are the most respected professionals in the US Community or Retail Pharmacy and are excellent career choices for pharmacists with opportunities for flexible hours of work and good standing in the society.
Other career options for pharmacists include industry (Manufacturing, Marketing, Sales, R&D, Regulating Affairs, Clinical Development, Drug Information etc.), Academics (teaching/research positions), and Government (at FDA as reviewers/scientists at NIH as scientists) do not need licensure but in most cases require advanced degrees such as MS, PhD, MBA etc.
In conclusion, there are tremendous career opportunities for pharmacists in the USA, depending upon one's area of interest.
About the Author: This article is by Dr. V.Vijay Kumar, lecturer in Department of Pharmaceutics at G. Pulla Reddy College of Pharmacy, Hyderabad.