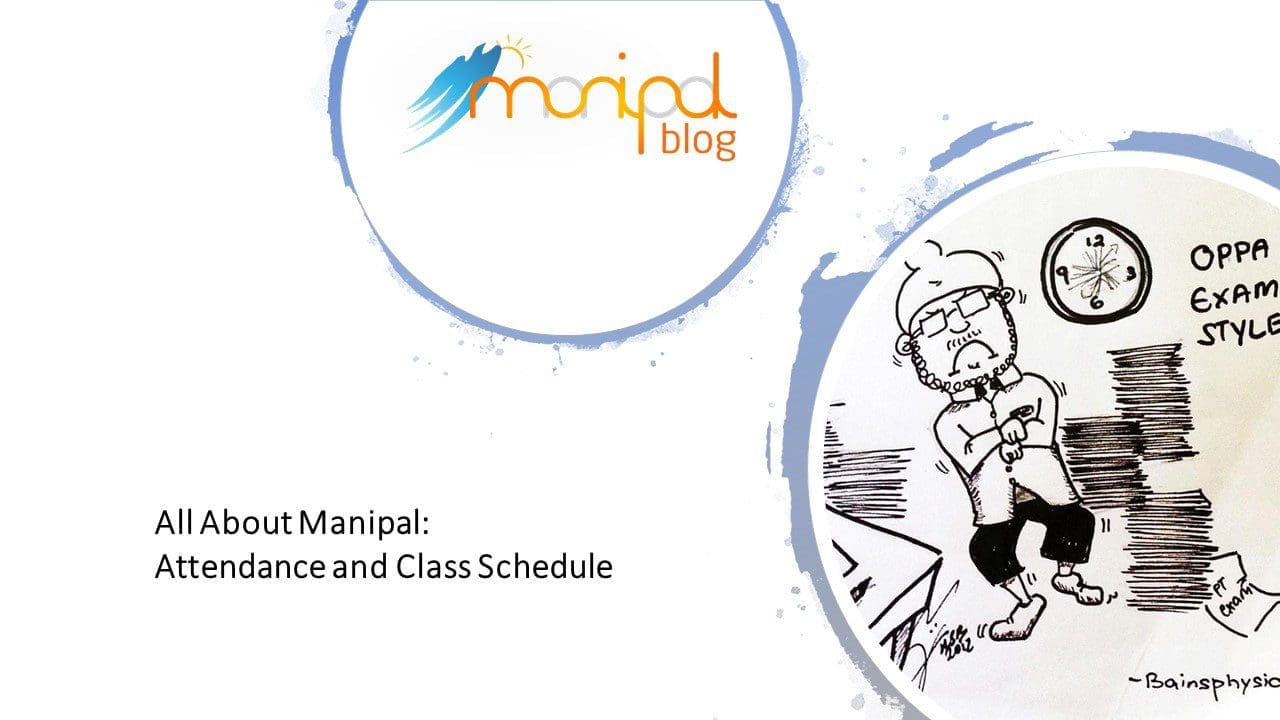 Manipal focuses a lot on self-learning, so the time you spend inside the classroom is pretty limited. In general, you would have just 4 (or less) classes a day, with the duration of each class being 1 hour. A couple (more or less) classes in a week will also be practical classes which are additionally of a length of about 3 hours each. So in most cases, you would have either the entire morning or afternoon as the whole to yourselves to do what you like.
You are required to have a minimum of 75% attendance in each subject that you take, individually. If you have an attendance percentage less than this without a very valid medical reason, you are most likely not going to be allowed to sit for your final exams and you will fail that subject and will have to retake it the next year to complete your course. At the same time, you are free to miss classes as much as you want as long as you can maintain this minimum attendance percentage. No one will ask for reasons as to why you missed the class (except if you have an evaluation on that day).
About the Author: Arvind Sasikumar is an alumnus of Manipal Institute of Technology, Manipal. I am a 2018 Computer and Communication Engineering (CCE) graduate from Manipal Institute of Technology, Manipal. I passed out with a CGPA of 8.7 at the end of the 4 years, currently work as a Software Engineer for Microsoft (Hyderabad) [Campus placed through 3rd year internship], worked as an IT Auditor at Deutsche Post, Bonn, Germany for 6 months, worked with 4 tech startups during my college years, founded a private limited company, played the guitar and the drums for various rock bands in college and was the President of the Movie Goers Club here. So I can safely say I have experienced a large part of what Manipal has to offer. Also, been around working intensely on fresher groups for the last 3 years.