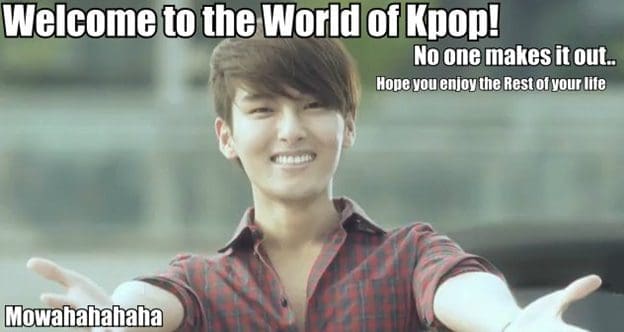 March, 2014. That was the first time ever in my lifetime I saw it. And suddenly, I was addicted. I just couldn't get up from my place anymore, my eyes glued to it. And when it was over, I was sad and wondered what do next. Such was my love for it- my first ever Korean drama.
Welcome to this silly fantastical dreamy world of Korean culture fandom which is slowly sinking in all of us in its vacuum or probably, to your horror, giving delusions to your girlfriend about how she is going to marry her SHINee "oppa", through weapons as harmful as YouTube videos or your nearest convenience store. Also called as Korean Wave or "Hallyu Movement" by the Chinese media (literally meaning "flow of Korea"), the South Korean culture is slowly invading all geographical regions and spheres of our imagination through dramas, music, movies, manhwa comics, electronics, cuisine, hanboks, hanoks etc. Just like a tsunami wave. But no one seems to be complaining.
So why and how is it that a species, as whiny as humans welcoming and loving this ever spreading cross cultural tsunami? From what I can think of, there are several factors aiding it (at least in our hostels) like –
1) Easy accessibility- seriously, it's just like 2 seconds away locked away in your smart phones which by the way also happens to be of Korean origin. (If you know what I mean!)
2) Most of these cultural trends seem to be targeting our young and beautiful generation with multiple "flower boys" (as hot guys are referred to in Korea), weird fashion from music videos (rainbow coloured clothes- interesting!), mushy rom- coms, online comics, catchy tunes, delicious food and what not. And these are some of the ammunitions which are hard to resist.
3) Easy to relate to- from all the things I have seen till now, most of these K- dramas/films are devoid of unnecessary violence or melodrama which is so very welcome and relatable when compared to how Indian TVs are full of it these days, sadly.
4) Our ever changing gastronomy- Come on! Who doesn't like to experiment with new food and expand our knowledge of this new field of science? And with a platter full of authentic food like ramyun, dubokki, fish cakes, kimchi and even weird stuff like pupae and live octopus- it definitely feels like an open invitation to a banquet!
For those of you who are clueless and curious about this "wave" or those of you who want to be miles away from it, these are some of the sites you should look into/look out for:
1) Youtube.com (meh! obviously….)
2) Dramafever.com/ Viki.com (for the couch potatoes. They also have a huge catalog of Taiwanese/ Japanese dramas)
3) For those of you who are into reading comics
4) Official government website of Korean tourism (FYI they are offering K-drama based tour packages these days!)
5) Kpopstarz.com/ Seoulbeats.com (for all the latest news and gossip on Kpop)
I was surprised to see numerous scholarly articles about hallyu wherein the analysts were predicting this wave to rise further and flood everywhere and affect us. However much we hate to love it or either way, the truth is that Kpop culture is here, right now. And only time will tell how long and how well it will last.
As for me, I continue to devour Korean dramas and music in my free time. I have been a fan of Lee Min-ho since the first Korean drama I ever watched. I shall forever be a CNBLUE fanatic. And I will take a rest only after I finish reading Cheese in the Trap. Even if I don't understand half of the hangul words, even if I can't eat most of the Korean dishes (I happen to be a vegetarian…. *aigoo!*), even if kpop videos become weirder by the minute in terms of tunes, fashion and choreography, I shall still continue on this new cultural exchange program. So, if you are curious, don't worry reader! Hop on this ride and eventually; you will love this beautiful alien world.
About the author: I am Snigdha Awasthi, a 3rd year MBBS student at KMC Mangalore. I eat, dream and wake up to music, pretty much every day. Don't ever ask me to sing though, for the love of your ear drums. 😉