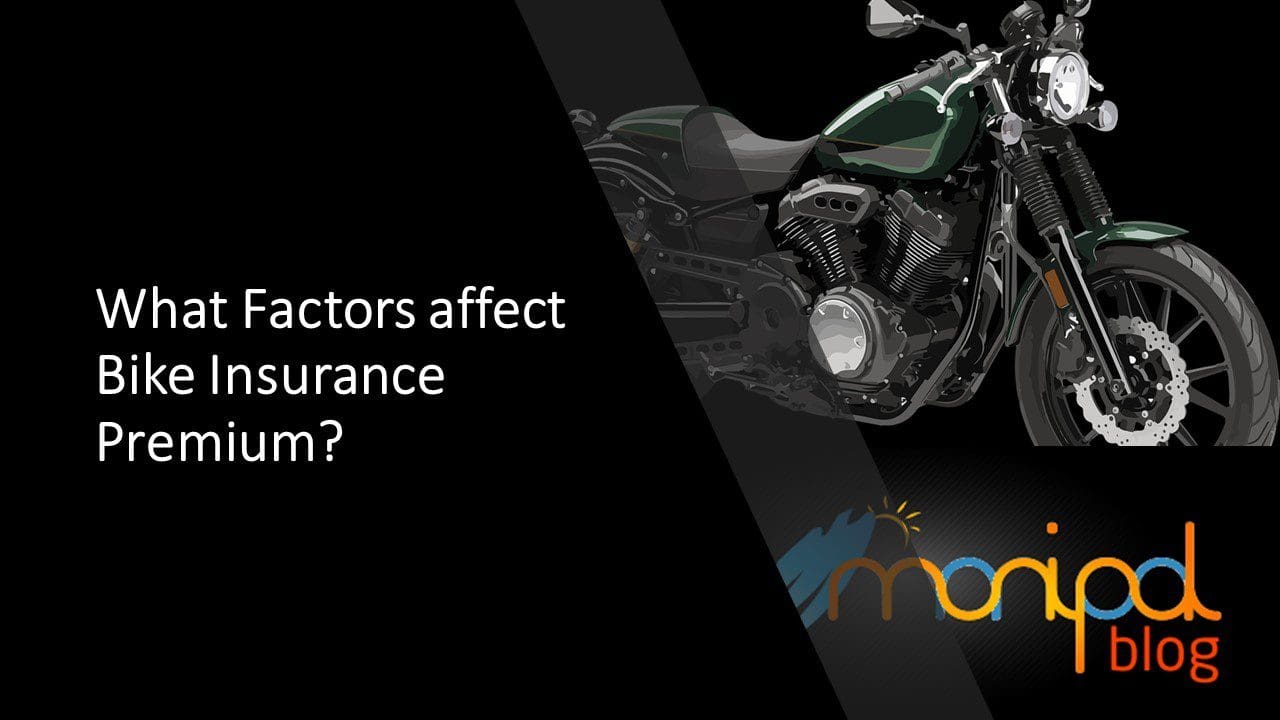 The immense congestion on Indian roads has led to two-wheelers emerging as the most convenient form of transport. Bikes are ideal not just for zipping through rush hour traffic quickly, but are also perfect for weekends when you want to explore the countryside by riding through little by-lanes.
To ride on Indian roads, bike insurance covering third party liabilities is mandatory. However, this is just one type of insurance that provides protection to third parties that have been damaged by your vehicle. There are other types of insurance, including coverage for the rider and the motorcycle. These days, you can apply for and pay bike insurance online; thereby making the entire process more seamless, transparent and convenient. Buy Bajaj Allianz Bike Insurance, available on Finserv MARKETS, with premiums starting from as little as Rs. 752 a year. You can easily calculate premiums by using the bike insurance calculator available on the website and get access to more than 4,000 network garages where you enjoy cashless claim servicing.
No two bike insurance policies will cost the same, even if they are the same model. Bike insurance premiums differ for multiple reasons. Read on below to learn of the different factors that affect the cost of your bike insurance premiums.
Make of the Bike:
The first major factor that defines the cost of bike insurance premium is the type of vehicle it is. For bikes, the vehicle's cubic capacity is the major factor which determines the price of the insurance premium. For a bike with a higher cubic capacity, the premiums will cost more than for a bike with a lower cubic capacity.
Cost of the Bike:
The value at which the bike has been purchased would also be a consideration while determining the cost of the premiums for bike insurance. For instance, a more expensive bike would attract higher premiums for insurance as compared to its less expensive peers.
Modifications made to Bike:
Many people prefer to modify and customise different parts of the bike, to showcase their own individual personality or creativity. While these do look fashionable, they also tend to attract higher premiums in terms of bike insurance. The modified parts of a bike have to be separately insured, to ensure their coverage in case of an accident. This tends to drive up the costs of premium on your bike insurance.
No Claim Bonus (NCB):
No claim bonus refers to the bonus you are eligible for, in the event that you did not claim bike insurance at any point during your policy term. Having an NCB allows you to get a discount on your premium, the next time you renew your policy. This discount can significantly lower the cost of the premium you pay on your comprehensive insurance policy. Buy a Bajaj Allianz Bike Insurance, available on Finserv MARKETS, and get up to 50% of NCB benefits. With this policy, you can pay bike insurance online and even get your policy renewed online without any physical inspection of the vehicle. Use the bike insurance calculator available on the portal to enter your details and the NCB available to you, and learn how much your bike insurance premiums will cost you.
Rider Details:
Insurers take into account the skills and history of the rider, before deciding on the premium amount for bike insurance. A rider with no prior accidents or history of claim settlements and notable experience of riding bikes will be able to access lower premiums than riders who have been in several accidents and have claimed bike insurance payouts on several occasions.
Add-ons:
Along with bike insurance, many people choose to have add-ons which provide additional coverage in case of accidents. These add-ons that you choose as an addition to your basic bike insurance policy can drive up costs of premium for the insurance policy you choose. Add-ons can include zero depreciation cost, accident cover, etc.
These are among the several factors that determine the cost of premiums for a bike insurance policy. To get an accurate idea of how much your premiums will cost, use the bike insurance calculator online and learn more about the different factors influencing your bike insurance policy premiums.