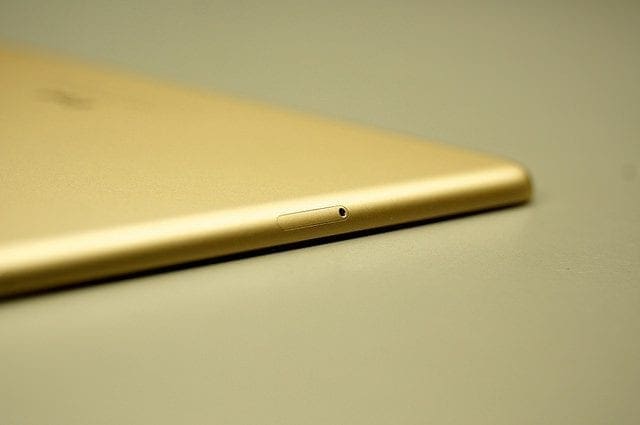 The iPad Air 2 was officially launched late October of this year, along with the Mini 3, next to the iPhone 6 and 6 Plus release. As expected, the launch was massively hyped beforehand, with various leaked information about the new tablet. Unlike the Mini 3, Air 2 is replete with improvements and new features. Boasting the title of the "world's thinnest tablet", Apple's latest mobile computing contender has surely raised the bar for the rest of its competition.
Let's take a look further into what iPad Air 2 has to offer and what could be its unique selling features in the tablet ecosystem.
A World of Possibility with iPad Air 2
The iPad Air 2 has an improved 9.7-inch retina display that executes extremely vivid and extraordinary sharp images on a bigger screen. It is very slim and light with its 6.1mm thick, making it the thinnest tablet in the world. It also comes in silver, space gray and the all new gold variants.
The new tablet is also powered by Apple's new A8X chip, providing 40% faster CPU performance that assures quicker and smoother performance when running various applications simultaneously. Moreover, it comes with a built-in 8MP iSight camera with f/2.4 aperture plus 1080p video recording and 720p slo-mode video capabilities. Its storage capacity ranges from 16GB, 64GB, up to 128GB.
Furthermore, it is crafted with the latest iOS 8.1 operating system. Through the integration of its processor and operating system, the iPad Air 2 is without a doubt, can deliver smarter and more reliable features when it comes to tablet usage.
It Does So Much Than What Is Expected
Apple's latest tablet certainly is broadly similar to their line of other tablets and smartphones with its features like panorama, time-lapse videos, slo-mo, and burst and timer modes. However, there are key differences in the User Interface and its third-party apps that can be taken into account as its different form factor. To exemplify, not all Apple products have the Touch ID technology, but this tablet is mounted with one that can offer an unprecedented level of security.
Design wise, the tablet is meticulously designed with a size that is just enough to hold in a hand and is also convenient to carry along with anywhere. With its enhanced Retina display, not only did this make the display thinner, but it delivered a substantially better graphics performance than its predecessor. Not just that, it has a robust 10-hour battery life, making it ideal for its users to enjoy watching their favorite movies, playing gaming apps, and browsing the internet all day long.
Nonetheless, you can take full advantage of its immensely powerful processor, high-resolution Multi-Touch display, and its enhanced operating system. Everything on this tablet really just works and it can be its strong point to win over the other competitors vying for the top spot.
Rumor has It
To sum it all up, the iPad Air 2 is a product that has the precise mix of sophisticated style and outstanding functionalities. However, in comparison to its competitors, the device is costly with a price tag of US$829, (£659, AU$1019) on the Wi-Fi only version, and more pricey tabs for the 4G 128GB version. It's up to you if you don't mind shelling out money for this impressive one.
But then, if you're not yet fully settled for this Apple device, then take heed, there's a rumor spreading around that a giant iPad Pro with a 12-inch-plus screen is most likely to be released early next year.
About the Author
Jenni Birch is a tech-savvy blogger who is always on the lookout for the best gadgets to assist her every activity. She hopes to be an official journalist someday—a really techy one. Follow her on Twitter.