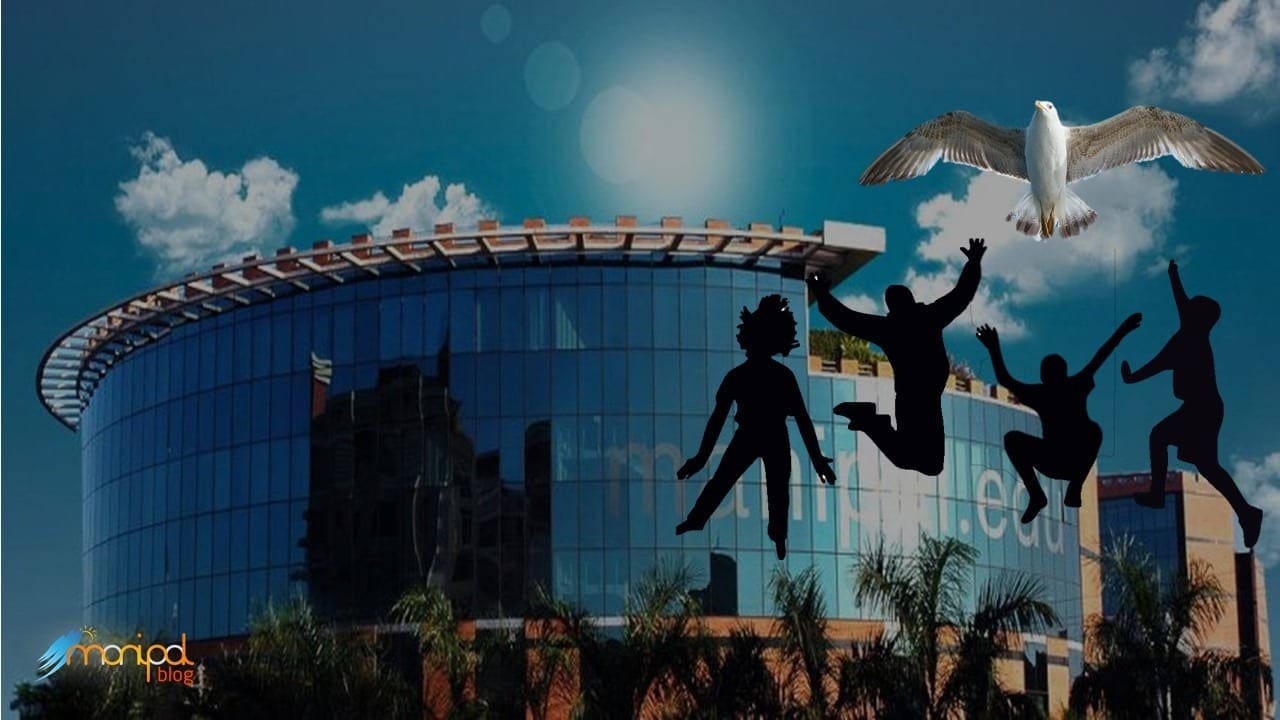 There's joy, sorrow, anger, surprise and then there's Manipal,
It is not just a place but an emotion.
Well, if you ask me 'which emotion?'
It is the sense of belonging that embraces you each time you return from a holiday,
The sickening feeling all of us had when Tiger circle was taken away,
The josh in the air when any fest or marathon takes place,
The peace instilled by the clean and green surroundings,
The comfort with which you can roam the streets – safe, secure and not judged.
The liberty to live a life of your choice, becoming wiser with every mistake,
Manipal  isn't just a place,  but a way of life,
' Work hard, party hard ' is not all I mean,
Here, strength lies in our diversity,
Where we accept and respect everyone for who they are,
United by a passion to learn and grow as 'We' and not 'I',
Where we uphold great morals and ethos in all that we do,
Be it healthcare, research, arts or sports.
Manipal may be a place, but an amazing amalgam of memories as well,
They say, 'change is the only constant',
However, the happy moments remain engraved in our hearts for life,
As we leave this sweet cocoon to create a bigger legacy,
Let us never forget our alma mater, where all of it began 🙂
About the Poet
: Manishaa E V from Chennai, almost nearing the end of the  5 1/2 years in KMC Manipal.  Oration and writing poetry has always been my passion. Looking forward to making a difference in people's lives both through my profession and passion 
. To everyone else leaving Manipal, this is not the end folks!  It is yet another beautiful beginning.  Do check out
my blog
that portrays various social issues and emotions in the form of poetry!