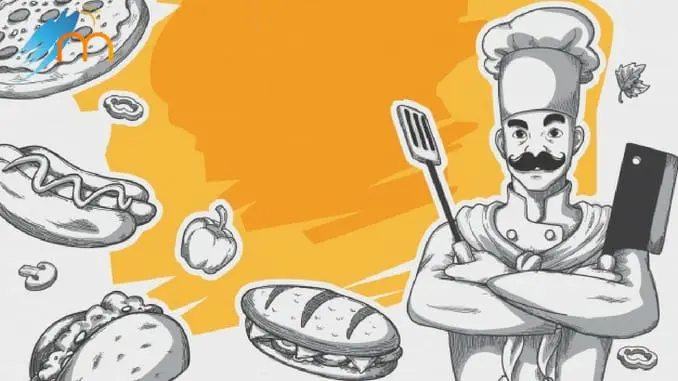 When it comes to places to eat from, Manipal offers a wide variety of places, some of which may even be unexplored till the end of your time here. So the main advice for any of the fresher coming on the campus would be to keep all the options open and explore all of them while you still have the free time to do it. We've already covered the MIT Campus Options and the other main contender in the amount and variety of places to eat at is the Health Sciences Campus, which offers another wide variety of options to choose from.
KMC FOOD COURT
There are 2 messes inside the health science campus, one of the mess is in the food court (ground floor) run by 'chef on wheels'. This is the mess the students in this campus pay and register for when they pay mess fee with hostel fee. This is the only mess with AC, just like the MIT Food Court. So if you are one who cannot stay without AC, this the place for you. While coming back to food, the food is what any regular mess serves in Manipal. It is good and hygienic, but the whole routine of the weekly menu may get you bored after a long time. It is due to this that many people start looking for new places to eat.
There are times when you forget about health and want to eat good food but are lazy to go out of campus (not lazy enough to order food). For this particular reason, there are stalls of different food joints in the food court including 'SUBWAY', 'Hot Chix', 'Hangyo', 'Sirocco' and many others including one Malaysian food joint. These food joints are the ones gather the most of the crowd from all over Manipal, let alone the people of the campus.
NBQ HOSTEL MESS
The other mess, is kind of a tricky place to find, its inside NBQ hostel. But once you find it, it's a treasure. It is run by 'SODEXO'. When you compare the food with that of food court, its completely opposite. Food here is full of familiar flavors of home and is better in taste and variety. The only disadvantage it has is that it's a bit far from boys' hostel area.  The menu in both the messes is hygienic to the top standards.
DOCTOR'S CAFÉ
This is the place is one where students in the Health sciences campus go in between breaks during posting and students of other campuses might need no reason other than cheap good snacks and meal to go there. They serve almost everything which you might crave, from healthy sandwiches to yummy pastries. Masala dosa and vada is a must have here, and if you are hungry enough, they even serve breakfast and lunch meals at the same price as in the mess (but better). Sadly, they close down at 6pm, so don't bother to go there after 6pm.
BQ CANTEEN
A good number of students regret not making the BQ canteen their go-to place earlier in their student life.  Their portion size is more than adequate (according to popular consensus). For Momo lovers, this is the place where one can find some and that too cheap. The food here is also good even though the menu may not be that vast enough. The parathas, momos, noodles, and various curries are highly recommended and again one should keep themselves away from too much experimentation.
SHENOY'S
Having the same name as the popular student adda inside MIT, it should not be confused with it at all. If you go here, you will always find a crowd. People mostly eat fried rice or noodles here, or drink freshly prepared juice. This is the place where you can grab a bite while going anywhere. They serve many types of sandwiches ranging from normal vegetable sandwich to chips sandwich (a specialty of this place, rarely found anywhere else).
CHEFFIE (MMMC & BEHIND KMC INTERACT)
Similar to the one outside the MIT Library, there are 2 outlets of this chain inside the campus here, both serve the same food. The variety of the food offered is also good, so much so that people end up having their lunch here. They have excellent rice bowls, puffs, pastries, muffins, pasta, fruit bowl, etc. This simple yet abundant menu makes it a mostly crowded place.
NEHRU CANTEEN
Once famous for being the place to go even during the midnight hours as they used to be open till 1 am, the Nehru Canteen is sadly no longer under that particular circumstance now. Curries and parathas are highly recommended, and the fried rice is hailed by many as the best served in the whole of Manipal. One odd yet popular recommendation is the Dal Khichdi. Considered as full of flavors, even if not a miracle, and is also considered ideal for the pocket.
CHARAKHA CANTEEN
'Ginger tea' is the name which comes first to many experienced lips whenever Charkha Canteen is mentioned, and the best part is that different names comes to different people's mind. This is the only place you will find cramped up till it closes. Considered as the complete canteen, it serves almost everything that the hungry belly craves for. This is perhaps the most highly spoken of location in the whole of the campus, with people even going to the extent of saying that it has never served bad food.
All in all, in Manipal you won't ever have to worry about food. Whatever your condition, whatever your appetite and whatever be your taste, there is always something for everyone.