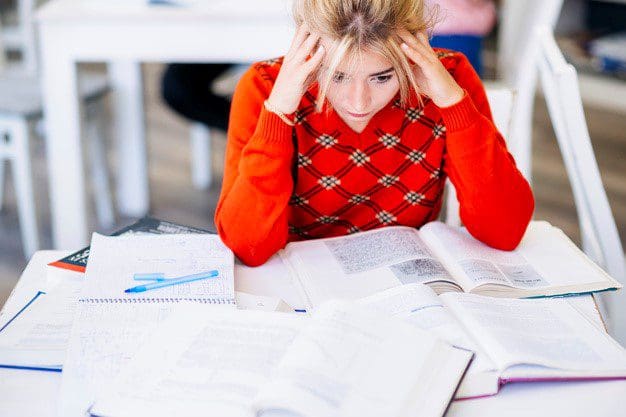 Doing your MBA is exciting and probably a little scary. You are entering into a whole new world, but it can be a chance for career growth. Before we even get there, we have to get through this program. If you need MBA assignment help, understand that it is out there. You may have to search for it a bit, but you can find great resources to help you get through your assignments.
By the time you get to do your MBA, you should have done a lot of essay writing before. The one thing to keep in mind is that writing an MBA assignment is going to be a little different. You have to be professional at all times and understand that the quality of your writing needs to be high. There is no shortcuts you can take and every step should be adhered to. These apps are going to make your MBA assignment writing much easier and the process will be smoother.
1. Grammarly
This is one of the best grammar checkers out there right now. It hasn't been on the market for that long, but it is becoming more popular as time goes on. Writing an essay that is easy to read will help engage the reader. When you have too many writing mistakes, it distracts the reader from the message you are trying to communicate. This app will get you to write winning essays without trying too hard.
2. FreeMind
When you want to write effective essays, there needs to be planning. This mind mapping app is going to help put all of your thoughts into an organized space. It helps keep you focused without being distracted by the clutter in your mind. You can actually use a mind map and build an entire essay around it. It allows you to build one block at a time.
3. Scribis
Depending on what your assignment is, this app can be of great help. With MBA assignments, you need a simple layout that is professional ad not too busy. This app creates beautiful and appealing layouts for various academic tasks and assignments. When you have the ability to create templates yourself, it might not be a winning app for you. Most people appreciate a template they can use in order to start working on the content thereof.
4. Evernote
If we really think about it, this app has been around for a long time. Over the years, it may have had a few highs and lows, but it is becoming popular again. You can do so much within the features of this app. It can be seen as an overall student help tool. Create to-do lists and back up all of your work in one space. This is why this app is so important for MBA students working on assignments.
5. Manuscript
Sometimes you don't want to bounce between various apps and need one to take you from the beginning to the end of your assignment. This app has everything already built in and you don't have to worry about much when you use this as your writing tool. Complete your entire essay on a tool that has a spelling and grammar checker already built in. It's effective, easy to use and gives you the results you want.
6. Diaro
Your schedule is going to be full and you need a diary that is going to do more than just keep your schedule. It is easy to take notes on this app and diarize everything you need to get done in your day. We are always with our mobile phones, so it is easy to stay up to date with what has been scheduled. If you need to find business law assignment help, simply add that in your schedule.
7. Libre Office Writer
Microsoft Word is a great writing platform, but this app gives you so much more. You are able to start writing whenever a new idea pops up. Having your phone right there to start adding content to your essay is a great idea. We are not always behind our desks when we work.
Would you use any of these MBA Assignment help tools?
There is a tool for everyone and we all have different needs. Once you establish that one tool may work for you, it is time to test it out. Even if you are not currently busy with your MBA assignment, you can always keep it in mind. By the time the assignment rolls around, you already know which ones to incorporate into your plan.