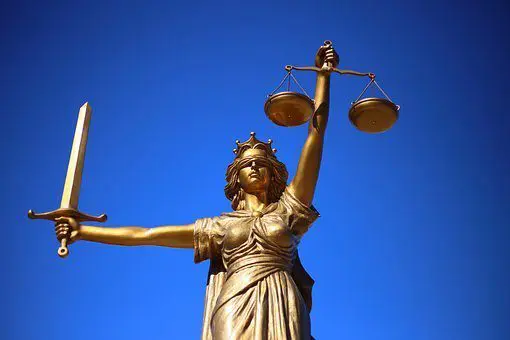 Are you thinking about becoming a lawyer? Not only can an attorney make a lucrative amount of money, but they're also providing a service to society.
A future in law requires a lot of preparation, starting as an undergrad student. Before you can become a lawyer, however, there are a few steps that you need to take.   
What You Should do During Undergrad
Unfortunately, you can't immediately start on a law degree. First, you will have to get your undergraduate degree. Since law schools don't require you to have a specific major, you have the opportunity to take classes that fit your interest and want to pursue further.
Some of the majors that you might want to consider are political science, business administration, philosophy, English, history, and criminal justice. It's also essential that you include extracurricular activities into your time as an undergrad. You want to school law schools that you are well-rounded. Also, take your time as an undergrad to find a job in a law-related field or volunteer at a law firm to gain experience.
Study, Prepare and Take the LSAT
One of the biggest hurdles you'll face on your way to becoming a lawyer is taking the LSAT. The half-day standardized test is administered six times a year in January, March, June, July, September, and November. You'll be tested for both reading comprehension and logical reasoning, and the results of the test will aid in predicting how successful you will be in law school.
The test consists of multiple-choice sections that take 35-minutes to complete. The test is comprised of the following sections:
Logical Reasoning (2 sections): is worth 50% of your total score. Tests your ability to analyze and evaluate arguments. You will read short passages and answer a question about each one.
Reading Comprehension: is worth 27% of your total score. Tests your ability to make sense of dense, unfamiliar prose. You need to understand the passages' structure, purpose, and various points of view, rather than the facts. You will see four passages, each with 5-8 questions to answer. One of the passages will be "paired passages" with questions asking you to compare and contrast the two.
Logic Games: is worth 23% of your total score. The section will test you on basic logic, systems of order, and outcomes. Analytical reasoning questions ask you to make deductions from a set of statements, rules, or conditions.
Experimental Section: is a wild card and used by the test maker to see how questions will perform on future LSATs.
Writing sample (1 essay): isn't scored but is sent to law schools along with your LSAT score and is frequently used as a comparison tool to confirm your personal statement or help choose between two relatively equal candidates.
In order to prep for the LSAT, you'll want to invest in good study materials and guides. Make sure you take practice tests, especially simulated versions of the new digital LSAT, so you can gauge what areas you need to spend more time studying. You will want to sign-up for a prep course either online or in-person. Prep courses will give you tips and tricks to taking the test. They will also help you understand what you should expect on test day and the best way to approach the exam. You can also look into finding a study group or partner to help you study for the test. 
Find the Right Law School and Apply
The two most significant factors that admissions will consider when you apply to a law school are your LSAT scores and your GPA. Planning for your future in-law begins with ensuring you're making the best grades in undergrad as well as preparing to ace the LSAT.
When choosing a law school to attend, there are several factors to take into consideration. Make sure you do a thorough job researching the schools you want to apply to. Some things to consider include:
What is the cost, how much will you owe, is there access to financial aid
What is the atmosphere of the school like? Is it calm and collaborative? Or cut-throat and competitive?
What is student life like? Make sure to talk to current students or recent graduates. (Remember, you will be spending at least the next four years at this school).
What is the faculty to student ratio? What is the teaching quality? Another opportunity to ask current students questions about the school.
Are there research opportunities?
Where will you be living? What is the climate and culture like? Is the school close to family and friends? What are the housing options?
What is the average LSAT score of students who are accepted? TestMaxPrep has an excellent law school ranking table that makes it easy to see this information, as well as several other important factors – and compare law school requirements quickly.
Once you have chosen the schools you want to apply to, you will need to make sure you know the application process. Remember that timing is essential because of the rolling admissions process. All schools will require an application fee, letters of recommendation, and a personal statement. You will also want to include your work history and resume, any extracurricular activities, and volunteer work.
What Happens During Your Time in Law School
The Juris Doctor program is specifically designed to help develop their legal skills and abilities for becoming a lawyer. Law school enables you to develop a strong understanding of legal fundamentals concepts and theories. You will learn the history of law in the US and apply it to today's society.
Law school helps you develop your analytical, research, and writing schools. While you're in school, you'll take part in case studies and researching cases. You will also learn how to apply various laws to real-life legal matters by conducting legal research on cases.
To become a lawyer, you must graduate from a law school approved by the American Bar Association (ABA accreditation signifies that the law school has satisfied and sustained specific standards established to ensure a quality legal program). During law school, you will participate in internships and externships, where you will work at a law firm or organization to get hands-on experience under the supervision of an attorney.
The internship or externship you participate in will allow you to polish skills not taught in law school. You will learn how to be argumentative, a knack for critical thinking, the ability to negotiate or persuade, writing skills are as important as speaking skills and time management. Working alongside an experienced lawyer for some time can help you hone these skills.
After School: Pass the Bar Exam, Get Your License and Find a Job at a Firm
Once you graduate, you'll need to take the bar exam in the state you intend to practice in. The two-day examination will test you on your knowledge of legal principles and the state's laws. The exam might also include tests that will measure your understanding of professional conduct. Most states also require lawyers to take an ethics examination, the Multistate Professional Responsibility Examination (MPRE).
After you pass the exam, you can start applying to become an associate at a law firm. You will start your career working with more experienced lawyers and attorneys. Your duties as an associate might include:
Conducting research and analyzing legal problems
Interpreting laws
Preparing and filing legal documents
Preparing documents for trials
Advising clients and representing them in court

Final Note
These five tips will help you become a future attorney. Beginning as an undergrad student until you obtain your law degree, you will need to work hard to become a lawyer.