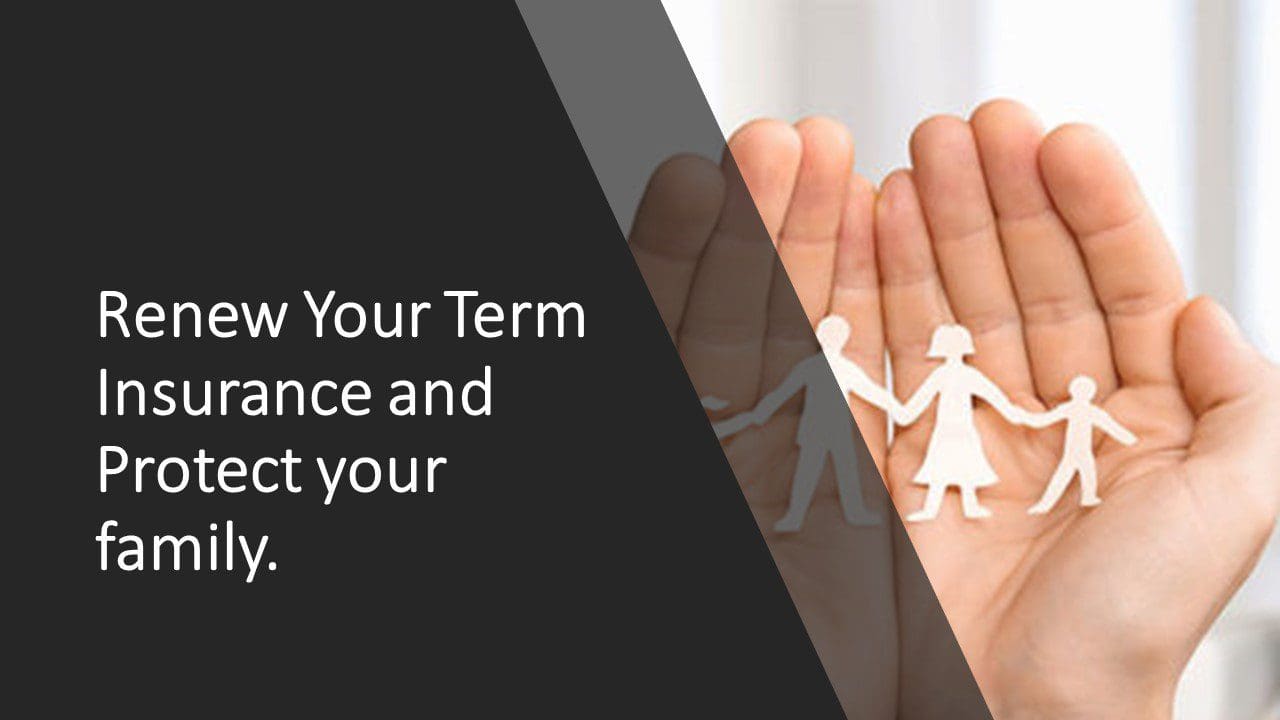 The basic idea behind buying a term insurance plan is to ensure the financial security of your loved ones when you are gone. Online term plans have inclusions for a 'sum assured,' which is a lump sum amount that a nominee gets upon the death of the policyholder. However, as compared to traditional life insurance policies, term insurance plans offer coverage for a fixed period or 'term' only. Hence, it is essential to renew these policies from time to time.
We all know the Benefits of Term Life Insurance, below listed are 3 reasons why you should renew your term insurance plan-
Non-Renewal of Insurance May Threaten the Future of Your Loved Ones
While it is always a good idea to have term insurance in place, a vital feature of these policies is that they provide only death cover. No monetary benefits are gained if the policyholder survives until the maturity of the term insurance policy. However, life is unpredictable. In case of any unfortunate circumstances, if anything happens to the policyholder after the term insurance plan has been expired, the nominee will not get any term insurance benefits. Thus, the religious payments of all the term insurance premiums will go in vain.
However, if you renew your term plan on time, you might be able to secure the financial future of your loved ones under the insurance benefits.
You Lose On the Tax Benefits
Insurance policies are one of the most efficient tools to save on your tax. The premium paid towards your online term insurance is subject to tax deductions under Section 80C of the Income Tax Act. Similarly, the sum assured received upon filing a term insurance claim by your nominee is also subject to tax exemptions under the Income Tax Act. Renewing your insurance plan means you can continue to enjoy these tax benefits over the long-term.
Thus, the premium paid on your online term plan will keep serving the dual purpose of offering coverage towards a death benefit for your nominee, while simultaneously providing tax benefits for you.
Buying a New Insurance Plan May Prove Expensive
A lot of factors come into the picture when deciding upon the premium amount of your term insurance plan. These include your age, physical health, lifestyle, existing financial condition, and some more. By the time you near the maturity of your term insurance plan, some of these factors might have changed. Thus, buying a new insurance plan once your old term insurance policy has matured can prove expensive in terms of the premium to be paid. On the other hand, if you continue with your existing term insurance plan by renewing it at the time of maturity, there will be no change in the premium amount. Hence, this could prove much more affordable than buying a new term insurance plan.
In Conclusion
Whether buying a new policy or renewing your old plan, having term insurance is imperative. However, as is evident from the reasons mentioned above, renewing your old term insurance policy does offer more advantage than buying a new plan. Moreover, these days, a lot of insurance providers offer instant online renewal facility for hassle-free policy renewal. However, a point to note here is that most term insurance providers have established an upper limit on the age of a policyholder for continuing to renewing his/her term insurance policy. The maximum age until which a policyholder can renew his/her term insurance policy is 80 years.