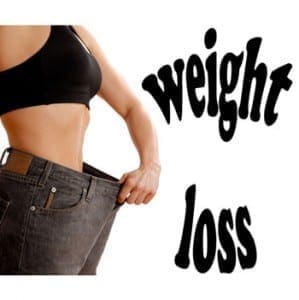 A web search for an appropriate diet shows multiple options including low-calorie, high-protein, paleo and many other types and combinations of the diet plans. A common feature of any diet plan is to avoid the certain type of products resulting in a positive effect on your weight loss undertakings. People plunge headlong into various food limitations forgetting that a lack of a certain nutrient can have an impact on the overall health. Nevertheless, some users appraise their appearance higher than a sound living and practice an excessive use of weight loss pills and miscellaneous diet products. At the same time, a receipt of a sound and effective diet is not mythical.
Substitute of a Meal
Before we unveil a secret of a successful way to get in shape, you should be familiar with a type of a supplement used within the following diet plan. You might have heard or used a protein powder. This product is known to be a source of additional protein and is famous among various athletes and other categories of people. A meal replacement is a bit different term but both these products have many common features. We will not concentrate on the comparison of these types of shakes. All you need to know about an MR supplement is its intended purpose. Unlike the protein powders, this category of products is designed for a single goal namely to cut back on calories by replacing a wholesome meal. The essence of this purpose is to cheat your stomach. A shake does not provide as many calories as a full meal but you feel full for approximately the similar period. Now, when you have an idea of the meal replacement function, you are ready to the initiation to an effective diet plan.
Two Meals Are Out
In fact, the basis of this diet program is a low-calorie diet. As a rule, the bottom value of caloric content per day within a diet is around 2,000. The option of taking two MR shakes a day reduces this figure even more. The main thing about such reduction of calories is not to maintain a required level of the essential minerals. Therefore, a special attention should be paid to the choice of a supplement you will take within a diet. The key requirements include a sufficient amount of fats (Omega-3 fats are preferable), fiber and protein. Sugar and excessive carbs are a dead load. Another point to be considered is the safety of a product. Keep out of the unwholesome ingredients and various dangerous components. You may address a physician or a diet specialist to get a proper advice.
What and When to Eat?
Due to the considerable fall of calories within this diet program, it is not recommended to substitute dinner. Consume around 80g of a shake instead of lunch and breakfast and enjoy a wholesome food for dinner. The emphasis should be made on the rich-in-protein and high-fiber products. Nevertheless, the energy value of your meal must not compensate the lack of calories during the meals replaced with a shake. Make sure to eat around 600 calories for dinner.
After dinner, you have another two meal times that must not exceed 400 calories in total. These may include some veggies or fruits, cottage cheese etc. The food must be light and nutritious.
Results
The diet is quite a challenge and if you get through it for two weeks, you can be proud of yourself. Due to the strict compliance with this plan, you may expect to shed up to 15 pounds during this period. An important thing to remember is that this diet is not supposed for a long-term use. Make sure you're getting the proper amount of nutrition when you are on a diet. There are whole food supplements like Balance of Nature that can be beneficial.