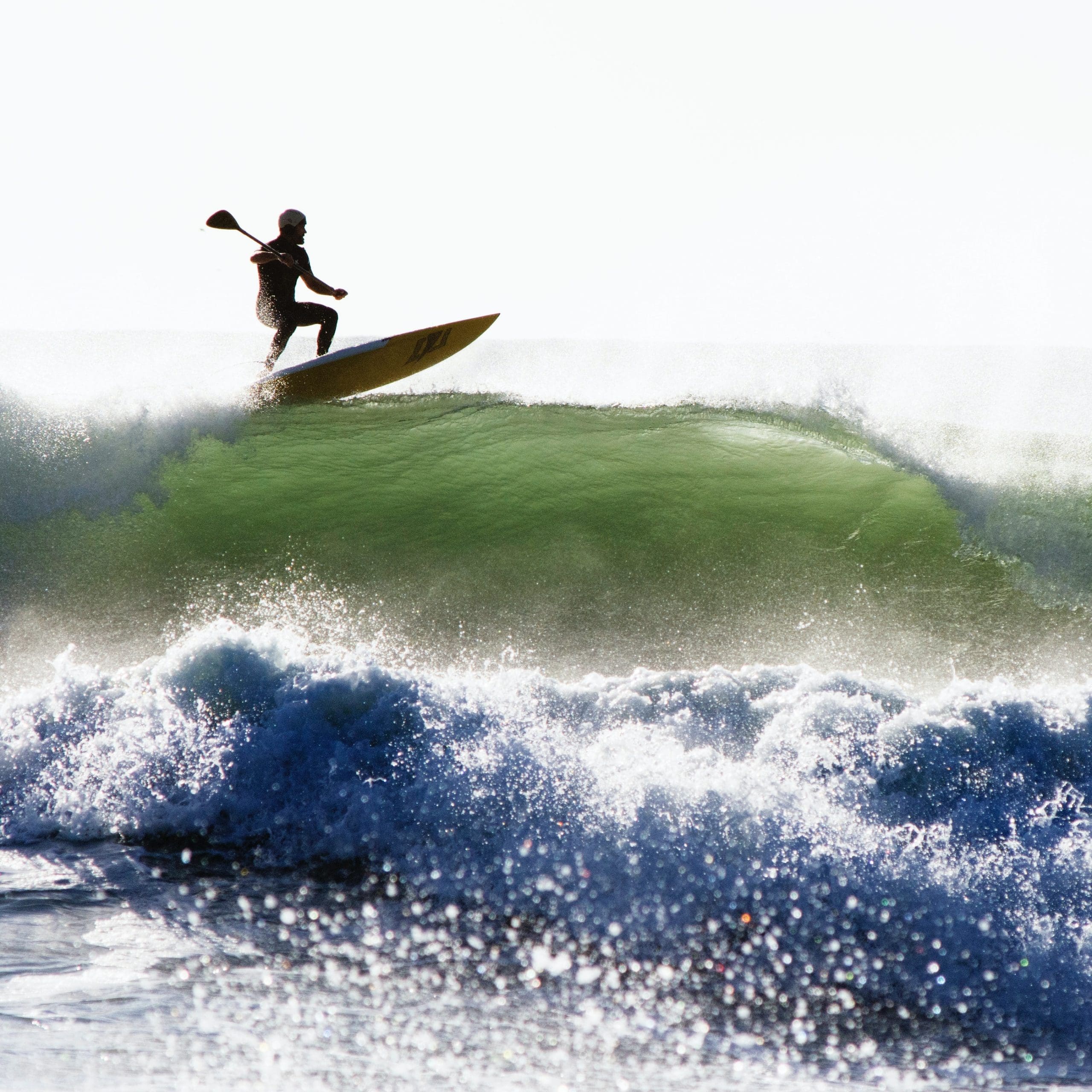 What happens when you cross surfing with the fastest growing water sport in the world? You get surf SUPing! While it may look a little more complex than regular surfing or just seem a little bit intimidating, get it right and you might just fall in love with this sport. If you already know how to flatwater SUP, you've got a head start. Especially if you've done so in choppy water on windy days.
Completely new to the sport? Don't worry. In this post, we'll take a look at 10 top tips for surf SUP beginners. Hopefully, it'll help you to learn the paddle board ropes quickly so you can sit… well, stand back and enjoy Surf SUP!
Get the right board and paddle
It may seem obvious that the starting point is to get wakeboards and paddles, but there's more to it than just picking any old SUP up and heading to the ocean. SUP surfing requires a smaller board than cruising or touring – both in length and width. Check out these purpose-built Surfing SUPs from Gili Sports to see what we mean. Even if you're an experienced SUPer on flatwater, your it can be much harder to learn to surf on a board that's not purpose-built.
A super lightweight paddle is a great idea too – making it easier.
Get a leash
The idea of a leash might seem a little unappealing… after all aren't they to stop dogs running off? Yes, and these work the same with your SUP. A leash is vitally important when it comes to safety. Should you get lost or exhausted, it'll keep you attached to your board.
Regular surfing leashes are likely to snap in the waves, so make sure to get a purpose-built SUP leash. You should get one that's at least the same length as your board.
Pick somewhere with plenty of space
You'll need plenty of space as a beginner SUP on flat water, and surf SUP is no different. And unfortunately, due to the negative stigma around SUPing with some surfers, you might be shunned from a lineup. If that's the case, you'll have to find your own. Make sure it's somewhere that you have plenty of room for maneuver in case you fall off your board. Waves should be small and soft for beginners – you can always tackle the big ones later! While it's important to have a lot of space, don't do it somewhere completely deserted in case you get into trouble.
Get comfortable!
Once you get into the water, don't expect to be able to ride the waves straight away. After all, if you've never SUPed before, you might not even be able to stand up! Beginners should attempt to SUP on their knees first and try to stand up one foot at a time. Eventually, you'll be able to get into the SUP paddle stance – which is standing with your feet parallel and facing forward. To increase stability while surfing, it might be a good idea to move one forward back a little so your weight is over the centre of the board.
Learn the lineup of where you're paddling
Once you've got the basics mastered, you might be heading out to surf with other SUPpers and regular surfers too. It's important to learn the line-up. If in doubt, speak to a local or an experienced surfer, who'll alert you to any dangers or hazards in the waters where you are.
Respect those around you
As well as knowing the lineup, you need to know surfing rules and etiquette. Wait until it's your turn before paddling out into the waves. Surfers who are deep in a wave have priority, so give them that. Not only could it put another surfer or SUPers nose out of joint, but it could mean an injury. And no-one wants that!
Learn to take a fall
Taking a fall is something you should learn early on as a SUPer, otherwise, the sport might not be too much fun in its early stages! The main part of that is minimising injuries by falling away from the board. After all, a hard board could totally re-arrange your face if you hit it hard enough. Again, surely something you could do without! Having a leash (as we mentioned early) is important in learning how to fall, as you're less likely to lose your board with one of those.
Know your limits
While water sports are fun and exhilarating, they do come with an element of risk. Minimise that by knowing your limits. It's better to build up with small waves than immediately going in for the biggest and most difficult. While they're undoubtedly thrilling, if you don't stay within your lane you could be putting yourself and others at risk.
Catch the wave
Now that everything above is sorted (we hope), it's time to start catching waves. The great thing about Surf SUPing, as opposed to regular surfing, is that you've got a much better view of the waves. Make sure to give yourself enough time to turn your board on choosing a wave. A great way to do this is with a few hard strokes parallel to the wave before during towards the beach when the wave is close.
Ride the wave
Lastly, riding the wave… the whole reason you're SUP surfing! There's no secret to this – in fact, it's probably best to let your surfing instinct lead the way. It might take you a while to get to this point, but once you go, keep going. You might just become the next big name in SUP surfing…
If you're in need of a board, check out these paddle boards from GILI Sports.
Final Thoughts on beginners' surf SUPing tips…
Now you know how to SUP… or at least how to tackle your first waves, you'll want to get to your nearest beach and do it. To find the best places to SUP in India or just get some handy travel tips, check out the Mangaluru Blog.