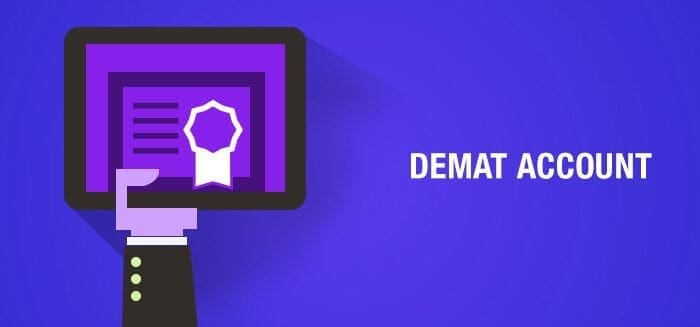 From the time when trading was done in a ring with jobbers gesturing and screaming buy-sell orders, share market trading has come a long way. The advances in technology have made the process more transparent and convenient for the participants. A digital order has replaced the chaos of the ring.
Digital or electronic trading in the Indian financial markets has completely replaced the paper trading of the olden days. With this new virtual form of trading, it has become mandatory for the participants to open a Demat account. These Demat accounts securely hold the financial securities of the investor in electronic form. So, no more hassle of keeping physical records of the assets you own.
The Boom of Dematerialised Trading
As online trading has stirred up a storm in the financial industry, the opening of new Demat accounts has also grown exponentially. From just 5 million accounts in 2019, there are nearly 20 million accounts as of December 2021.
Everyone wants to bounce on the bandwagon of investing in the new India. But before we rush to open an account, let us look at some checks to ascertain that the correct service is chosen.
How can you select the right broker for your stock market trades?
Selecting the right broker for opening a Demat account should be an informed process. It is crucial to understand the following points before fully jumping in.
Demat account and trading account
Although it is possible to have both these accounts with different brokers, it makes more sense to select a financial partner who offers both these services together. Transacting becomes efficient and also enables you to get your issues resolved quickly.
Services across various products
Financial markets encompass various products like equities, ETFs, futures, and options, currency, commodity, etc. While choosing a broker, you must ensure that the rightly selected candidate offers the entire range of these products.
Online account opening
Participants should select a broker offering paperless account opening. The process must be simple, and there should be no running around to various offices. You can now open an online account within minutes and start your operations as soon as the broker verifies the account.
 A robust trading platform
Glitches often give rise to situations where traders could have significant losses. It is essential to select a broker with a robust trading platform and an app that is reliable and lets you trade with optimum speed.
Reasonable charges
Discount brokers in India have revolutionalized trading and investing in financial markets. A customer has now spoilt for choice from zero account opening charges to zero brokerage. It is vital to understand these charges by different brokers and select the one that suits your palette the best.
Research and analysis team
The selected broker should have a good research and analysis team and provide this information to the user in real-time.
Alerts
An investor may not be able to keep track of the markets at all times. An efficient alert system provides the right edge to the customer to either enter or exit position depending on the market fluctuation.
Charts
The use of technical analysis is on the rise nowadays, with the customer being more knowledgeable and having options of several market indicators. It has become imperative to select a trading platform that provides exhaustive use of charts.
Financial statements and margin calculator
SEBI has introduced various safeguards to ensure protection for all market participants. A trader needs to know the margin used for all trades. Also, the customer should be aware of the financial position to make the best use of the funds available. Hence, it is critical to select the right broker who provides updated statements and a margin calculator ready to use.
Bracket/cover orders and forever orders
Digitalization offers many benefits to the trader. Various trading strategies let the user know how to make efficient use of the technology. A trading platform offering facilities like bracket order and good till date canceled order which is ideal for the modern age consumer.
To conclude, a trader or an investor needs to make a conscious effort to search for the above features while opening a Demat account with a broker.