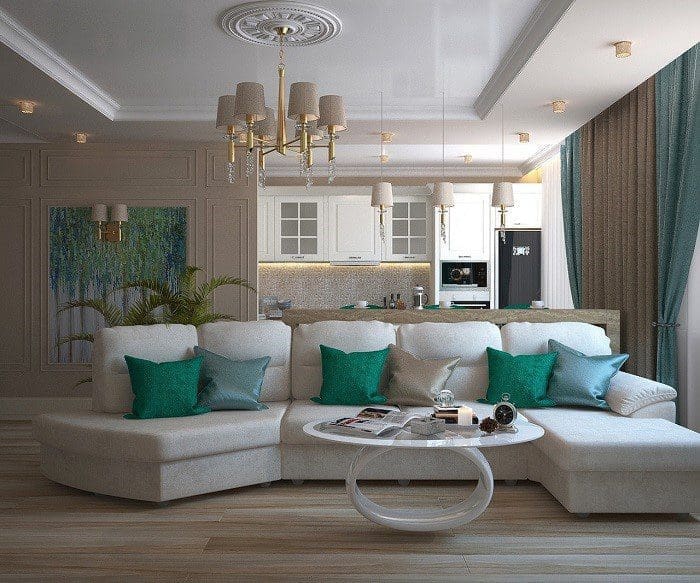 Elegant, sophisticated, and refined – three adjectives that perfectly capture the essence of modern luxurious spaces. While they might seem unreachable to some, with some interior design know-how, designing them shouldn't be that difficult. Here are some of the tips used by professional designers that will help transform your living space and give it the much-needed facelift.
Less really is more
If you take a closer look at any modern luxurious spaces while browsing through magazines, watching TV shows, or scrolling through the list of your favorite pins, you'll notice that a lot of these spaces have something in common – they always look clean and polished. When it comes to modern interiors, there is no room for clutter, and a strong emphasis is put on clear surfaces that provide a sense of spaciousness.
The way in which they are decorated oozes with simplicity and style, and the items that are put on display are always carefully chosen, with the main focus being put on the value that a particular decor element will bring to the whole room. To achieve the same sleek, chic, polished look, simplify your decor and do your best to minimize clutter (hint: invest in storage!).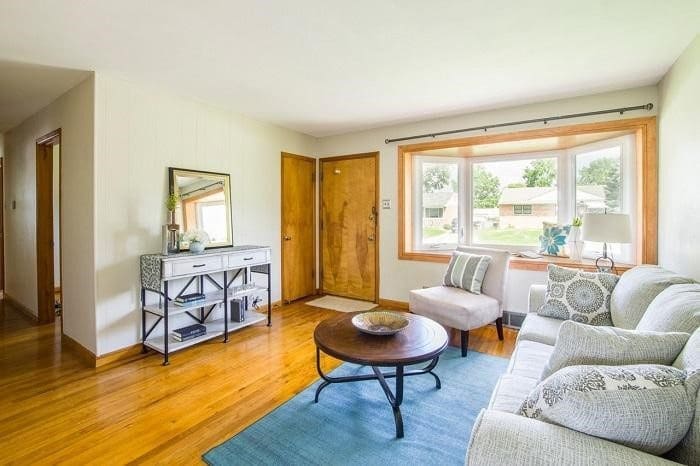 First impression matters
We all know how important first impressions are – they set the tone for future development, affect the formation of others' perceptions, and often serve as a preview, an insight into what's happening. Every home has its own distinct charm and vibe, which distinguishes it from others and gives it more prominence. One way the designers of modern spaces utilize this tip is they invest in pieces that help make a great first impression.
A neatly designed pathway and a clean and polished patio go a long way in making your space feel more expensive and luxurious, while beautiful entry doors can completely transform the look of your home's exterior and increase its curb appeal. Opt for pieces with modern design, and introduce eye-catching elements to create an inviting entryway that will amaze your guests or any passers-by.
Attention to detail
One aspect of designing a modern, luxurious living space is selecting pieces that reflect timeless luxury while maintaining the modern vibe. Let your home decor serve as a way to express luxurious self-indulgence and find a way to infuse your living space with a hedonistic vibe.
Add a touch of decadence to your interiors by implementing rich colors and textures that will help cement the luxurious feel of your living space, and stick to classics while thinking of how you can give them a modern twist.
Incorporate high-end, on-trend materials such as leather, antique gold, marble, and solid wood, and include a piece with history, such as a vintage chandelier or an antique rug to balance it out, thus creating the perfect blend of classic and modern. You can embrace modern Victorian interior design in Singapore.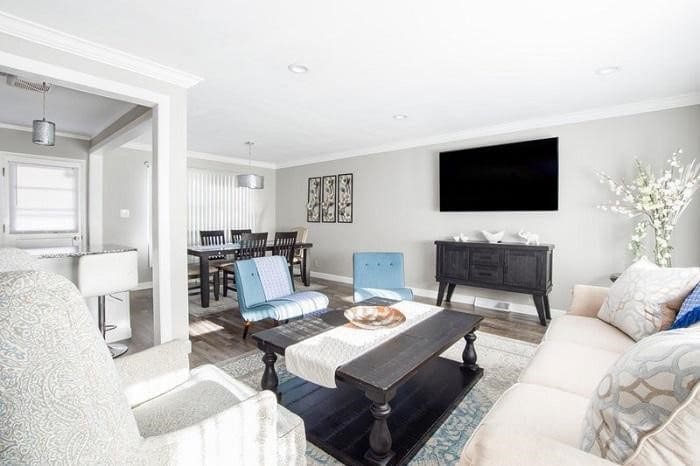 The perfect ambiance
Our perception of our surroundings depends on a number of external factors, and how appealing the whole space looks is often dictated by an important interior design element – lighting. Often influencing the feel of a space, the ambiance of your home is an interior design aspect that can be modified through the use of various design elements.
Use lighting to create the perfect ambiance – introduce three layers, thinking about it in terms of functional, accent, and decorative light. Choose lighting fixtures that are simple in design, and opt for LEDs whenever possible. Another factor that can stimulate the brain and prompt a certain emotional reaction is the use of colors in interior design.
By relying on color psychology, you can determine the room's mood, and using the right color palette and knowing the basics of color theory can be of immense help when looking to create the perfect ambiance in a living space.
Little touches go a long way
If there is one thing you shouldn't be afraid to splurge your money on, it's definitely finishing touches. The perfect way to complete the look and improve the overall appeal of your home, adding a couple of finishing touches to your interiors allows enough room for creativity and expression.
Other than helping personalize your living space, accessories can be used to add a stylish finishing touch to your home, acting as eye-catching elements that elevate the whole space. Implementing metallic accessories into your home decor is a great way to emulate that luxurious feel, while a bouquet of freshly picked flowers will make the whole space look more cozy, lively, and homely.
There are so many different ways you can create a subtle luxurious feel in your home, click here to learn about skirting boards. Even though it may seem like a daunting task to those with little interior design know-how, by using these five simple tips, you are sure to incorporate a touch of modern luxury into your interiors and give your home that signature note that will make it stand out in its uniqueness.