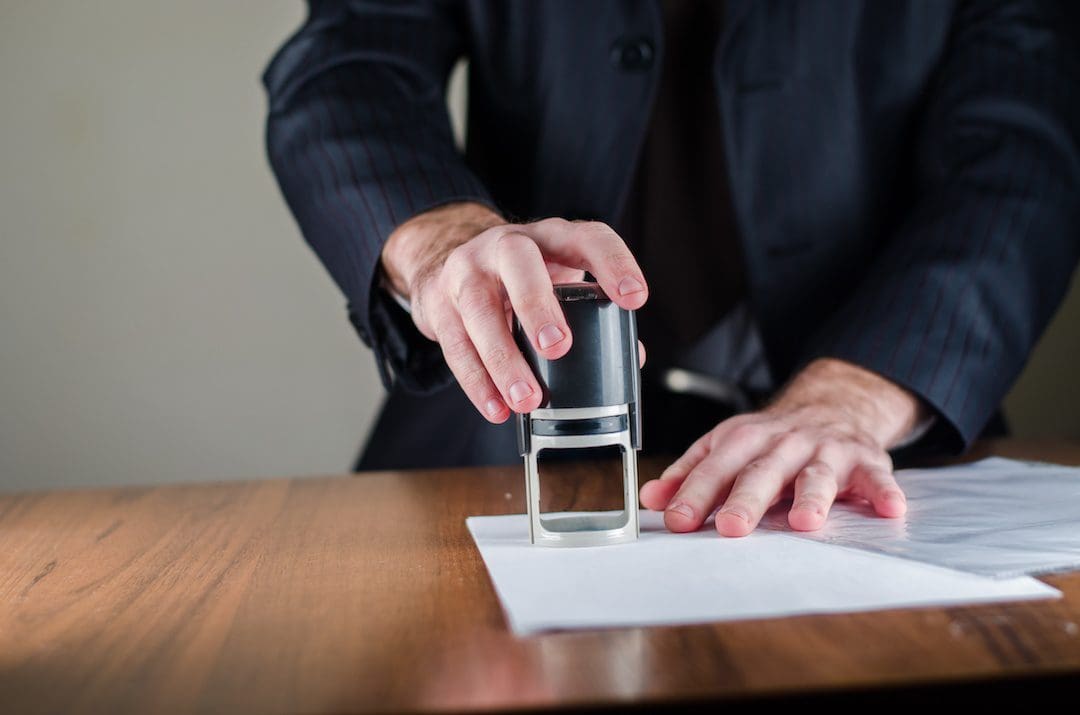 With the ongoing COVID-19 health emergency, more and more requests are coming through for remote online notarizations during the crisis.
With those laws being adapted and adopted across the country, it prompts lots of questions for those signers and notaries.
Through this article, we hope to answer some of the most asked questions.
Remote notarization
This is where a signer and a Notary meet for notarization using over the internet rather than physically meeting. This can also be referred to as webcam, online or virtual notarization.
Is it the same as electronic notarization?
They can be easily confused – but they are not the same thing.
Documents are notarized in an electronic form during an electronic notarization. The signing happens between a Notary and signer with an electronic signature.
However physical notarization still applies to electronic notarization, which means that the signer has to appear before a Notary face-to-face.
Webcam or remote notarizations involve digital documents that are signed and notarized electronically as well. But in addition, the transaction isn't done in person, instead of via online technology.
Where is remote notarization allowed?
Because of Covid-19, this is changing all the time, but as it stands, 25 states have passed remote notarization laws according to the National Notary Association.
States that haven't implemented RON or who have legislation in the process have brought in laws allowing Notaries to conduct remote notarizations because of the pandemic.
List of the states that have fully implemented remote notarizations:

Virginia
Texas
Nevada
Minnesota
Montana
Ohio
Tennessee
Florida
Idaho
Kentucky
Oklahoma
Nebraska
For the full list, please refer to the national notary association website.
Preparations for remote notarization
If your state has implemented remote notarization, check their requirements
These will appear on your Secretary of State's website or check the NNA's Notary Law database for details of each of the laws mentioned above. As States bring their remote notarizations into play this information should be updated by the NNA.
What technology is needed?
Standards of technology and requirements will be administered by each individual state.
It's becoming big business, and as such technology companies have created remote notarization systems.
These include DocVerify, Nexsys, Notarize, NotaryCam, Pavaso, Safedocs, and SIGNiX.
If a Notary signs up with one of these companies, they should be provided with the technology required to fulfill their roles. Always check out the software platform before committing to it.
What training do I need?
The States of Florida, Nevada, and Ohio have training available for those wanting to conduct a remote notarization.
When it comes to using some of the remote notarization technology, as listed above, each online notarization company will provide purchasers with the training required.
Can a remote Notarization increase the service fee?
This will depend on your customer and client base. The market will also play a role in what you're about to charge, however adding services may increase your value.
How can I show my clients I am a remote Notary?
It's worth looking to see if the remote notarization system company you use can help you here. Some market services directly to the public, saving you the hassle. Some companies also have apps available in the most common app stores. If someone needs a document notarized remotely they simply pay a fee when downloading the app and can be automatically linked up with a remote Notary. It's simple and a great way to get business with minimal effort.
When this happens companies work as 'signing' services. Customers access the companies for a notarization, and the company then schedules a remote Notary through their system. When you purchase their technology you will be asked about your availability to perform remote notarizations. The technology company will collect the fee from the signer through the app, and you will be paid a portion of the fee.
If the technology company you use doesn't market to the public in this way this is something you will need to do just like you do for paper notarizations.
Do I still need Notary insurance?
Whether it's face-to-face notarization or remote notarization, it's always a good idea to consider purchasing an errors and omissions (E&O) insurance policy to cover you against any claims of negligence that result from unintentional mistakes. You may even be exposed to more risks when things are done remotely, which wouldn't usually be an issue when you can witness the signing in front of you physically.