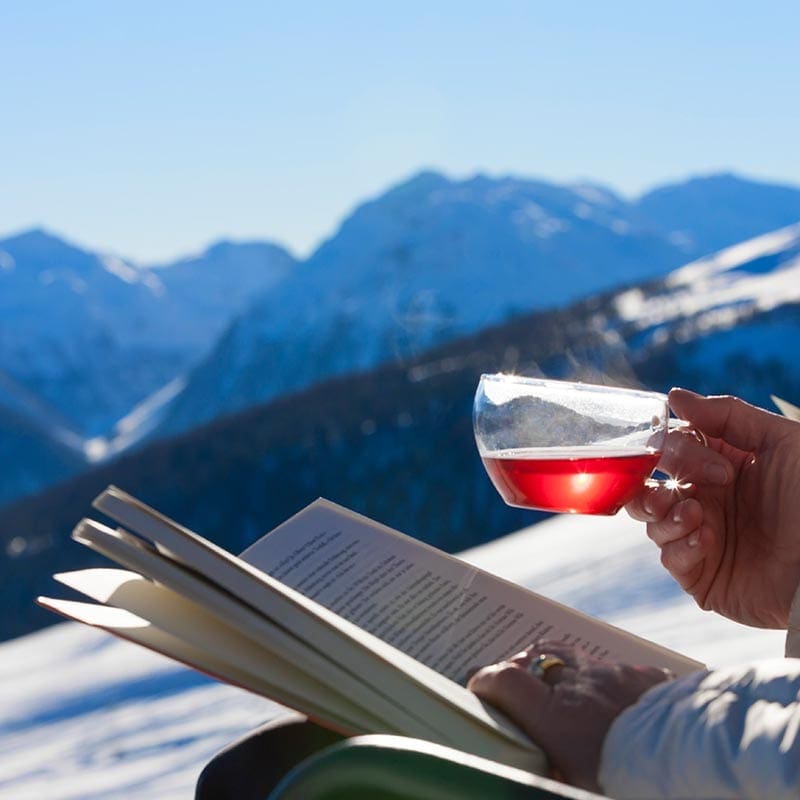 Cuddling with your mobile phone inside a cozy quilt, sipping tongue burning hot coffee, wearing layers and layers of clothes to such an extent that even moving your arms becomes an excessively tough job, hands and ears turning blush pink and numb, when superheroes were those who took bath with cold water or went out in the early dawn of the frosty mornings, such are my memories of those beautiful months of winter vacations.
Winter is a season when time goes still. There's a kind of laze flowing around in the air. Getting out of bed is the toughest job that exists for mankind during those days. Everyone wants to cuddle inside their blankets and not move around. This sense of rest lends a sense of peace to the whole atmosphere which is much needed in this age when all people want is to run from one place to another and from one task to another. Hence it becomes much needed.
Winter gives an opportunity to embrace both the feeling of cold and warmth. Feeling the cold breeze embracing you through your layers of clothes and giving you air to breathe in, sensing it move through your nostrils, finally reaching your lungs may not seem like a huge experience but it does provide relief and a moment to be relaxed. And then, when we let ourselves lose in that moment and it just happens that we experience that breeze for a little too much time, a need for that feeling of warmth arises. That feeling of cosy inside a sweatshirt, feeling secure is something which can only happen during winters. We start embracing the feeling of warmth which comes with it. Sitting at a bonfire, beside the flame, gathering all the heat that you can with your hands and then rubbing them to expand it to the whole of your body is a beautiful experience.
Believe me, even food becomes more delicious during winters. It's true though that our appetite for food increases too and we may end up putting on a few kilos but then it's worth the beautiful sensations, the cells our tongue enjoy. Steaming hot food is another source of relief during this season. Standing by roadside stalls, waiting for your pav bhaji, momos or tikkas, warming your hands on the stove of the stall, and then putting the food inside your mouth as soon as it comes, no matter how hot it is, and eating a lot of it is something which anyone who has experienced winter would have done during that phase.
I do not associate winter with gloom, darkness or sadness. Winter for me is something extremely close to my heart. With it, come the memories of my childhood. It's the time when waking up for going to school was a war and our weapons were gloves and ear-muffs warmers. Doing this every day successfully was victorious merit.
And that's why we all wait for winter to arrive so that we can go back to our hometown and enjoy this season to it's fullest! Although Manipal may provide for everything with its beauty, it might not be able to provide you with these cute little winter essentials, and hence "The Winter Vacation" is important for all those who not only live the season but feel it also.