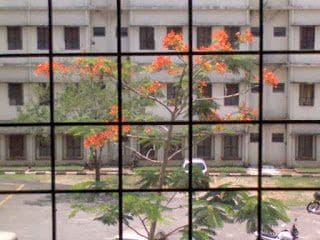 The moment we wake up in the morning, we search for our phones. Scrolling through all the notifications popping up on our screen to checking emails and messages is how most of us start our day. Internet and technology have become such an essential part of our lives, that it is almost impossible for us to imagine our lives without them now. From our official documents to our deepest of secrets, this one device holds all our information.
All our data is password-protected, and we make sure that not to share our data with random websites or platforms. But, what if we tell you that, your data is out in the open despite all the security? It's complicated to wrap your head around it, and your mind is flooded with questions, right? Well, every coin has two sides. As much as the internet has made our lives easier, there is a whole dark side to it. The privacy of millions of people is compromised.
Jeff Orlowski, famous for his documentaries Chasing Ice and Chasing Coral, is back to put his audience in an ultimate social dilemma through his 94-minute documentary The Social Dilemma. Currently streaming on Netflix, this documentary introduces the audiences to the horrors of sci-fi through the ethical concerns let out by the former employees of social media and technology giants like Instagram, Facebook, Google, Apple, Twitter and many more.
"What connects us, controls us". We are like voodoo dolls, which lack self-control and have given ourselves up to an unknown world of virtual data and beings. These anonymous entities monitor all our data and activities Our privacy is at stake. The cunning algorithm works in a dangerous manner giving away all our information and sucking us deep into an ignorant world. It can not only risk present but also our future, all thanks to artificial intelligence!
"You didn't realize you had a supercomputer pointed at your brain. So, when you open up that video, you're activating Google's billions of dollars of computing power and they've looked at what has ever gotten 2 billion human animals to click on another video." 
Tristan Harris, The Social Dilemma
This documentary bursts our little secure bubble and shows us how our data is mined. No matter how many clicks we make, we have no control over it. The remote controlling all our data and our lives is in the hands of these social media giants. The impact they want to create is always successful. They can brainwash and harm our mental health. We see what these companies want to show us. We believe what they want us to believe on. It is all about getting hold of our attention.
"If you are not paying for the product, then you are the product" is one of the most dreading dialogues defining our lives. The main motive of a technology company is engagement; the goal is to have you keep scrolling, the growth goal to keep calling you back and the advertisement goal. All this is backed by algorithms which can control you and scan your interest to show what you like, keeping you engrossed in the product.
This being said, "The Social Dilemma" forces the audience to take the whole breach of their privacy seriously. It has stayed more on the informative side and not encouraged the audience to take an action. These companies surely need to be held responsible and be held accountable for their actions. Nobody can save us from this horror but us. All we need to do is cut the string that is pulling us deeper into this world and this documentary by Orlowski has shown us right where to start.
Graphics: Pratiksha Dev