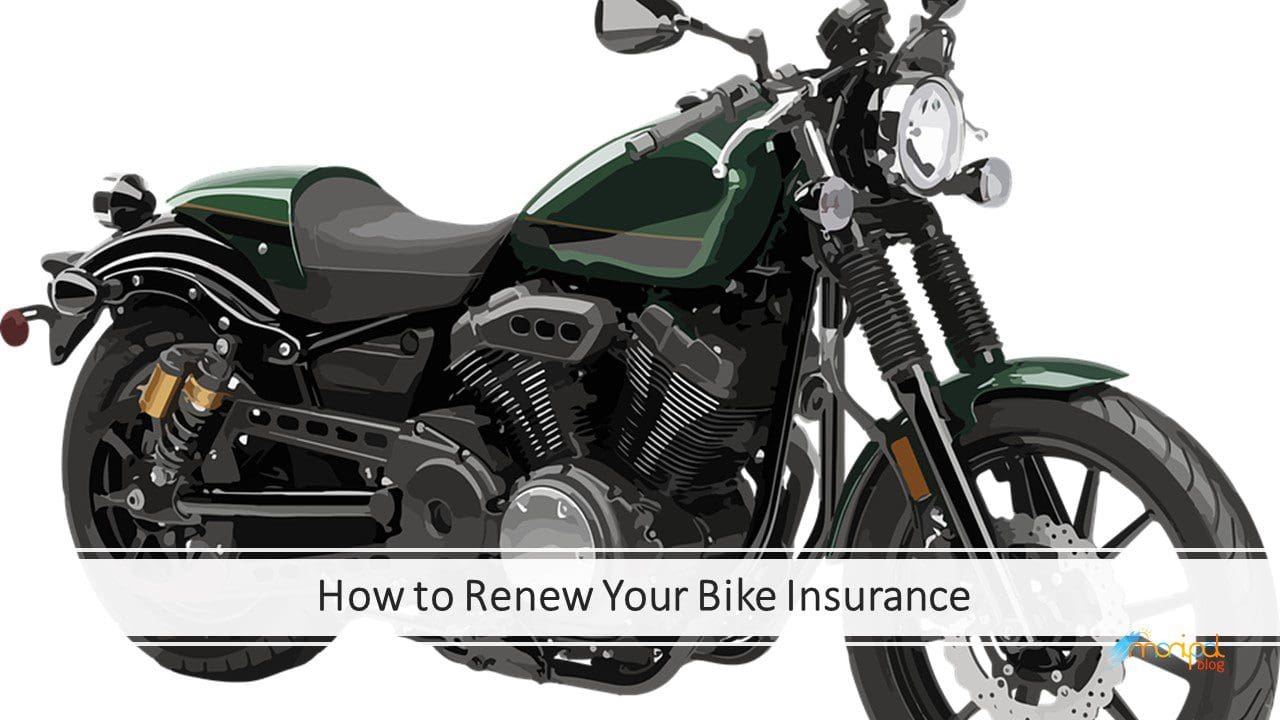 Buying a good two-wheeler insurance policy is the first step towards ensuring that your vehicle and finances are secured. But, while doing so, you need not burn a hole in your pocket. Several affordable policies enriched with features are available both online and offline.
Once you purchase a policy that suits your requirements, make sure you keep track of its expiry date. This would save you from paying additional charges as penalty. Delayed policy renewal also affects your no-claim bonus and other add-ons. Here's how to renew bike insurance online: 
Before your policy expires, contact your insurer and visit their website.
You can easily log in to your account and select the option of 'renewal of policy'.
Details like your policy number, address, etc. should be filled in and submitted.
Your application will be saved and sent to your insurance company. Within a few hours, your policy will be renewed and you will be intimated about it.
If your policy needs to be renewed sometime soon, then pay attention to these tips that can save your hard-earned money:
Re-consider your requirements: A lot can change during the course of your policy. Your requirements when you purchased a policy might be different from what they are during the time of renewal. Consider removing extra add-ons or riders if they're no longer advantageous to you. For example, you had purchased this policy to cover both, you and your friend with whom you used to commute. But, now your friend has bought a new bike. So, you'll need to change your cover amount as it reflects in your policy at the time of renewal.
Buy a comprehensive insurance policy: During the time of bike insurance renewal, you can upgrade your policy type to a comprehensive insurance plan. In case of an accident, it covers the cost of repairing your bike and the third party's vehicle. This is definitely a money-saving deal!
Increase the tenure of your policy: Insurers provide additional benefits to policyholders whose insurance time period is maximum. It also saves you from the hassle of frequent renewals along with decreasing the premium.
Install anti-theft devices: The chances of your bike getting stolen will be less if you install certain anti-theft devices in it. This reduced risk also decreases your premium amount. Make sure you declare the installation of these devices during the time of renewal to continue enjoying the discount on your premium.
Besides the above-mentioned tips, it goes without saying that if you don't renew your policy on time, then, not only will you not be able to enjoy any benefits, but you'll also have to pay steep fines in case something were to happen to your vehicle. Make sure you confirm the time allotted for renewal with your insurer in advance.