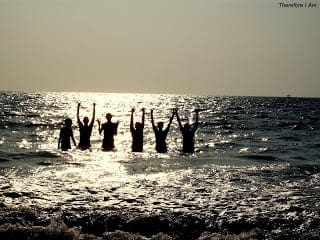 APPE rotations are for you to put your classroom learning to the test and learn how to apply information to patient care situations. Your APPE year will be very busy and at times overwhelming, but most students report learning as much, sometimes more, on rotations as they had in the classroom. The active learning you'll take part in during APPE is great preparation for the NAPLEX. The hands on training really works.
Some schools urge students to take the Pre-NAPLEX prior to the start of rotations. The Pre-NAPLEX is a fifty question practice test designed to simulate the actual NAPLEX. The Pre-NAPLEX can be taken twice and costs $50 each time. It takes roughly 70 minutes and is structured to be similar to the computer based NAPLEX exam. It is not necessary or required for students to take the Pre-NAPLEX, but it is option for interested students and should be considered.
The NAPLEX uses brand and generic names interchangeably, so you should become comfortable with both. That knowledge will serve you well, not only for the exam, but when you're out in practice; where it's common to see drugs listed by brand names and by generic names. Be sure you review brand names for older drugs such as amitriptyline and nortriptyline. They are rarely dispensed under their brand name anymore, but they are still fair game for the exam.
There are other ways to maximize your learning while on rotations that will help you prepare for the NAPLEX. One way is to look up things you don't know and educate yourself. You'll encounter things you haven't seen before on rotations. Take the opportunity to research these unfamiliar concepts and write down a few sentences or bullet points about them. If you do, you'll be much more likely to remember the concept later.
Teaching others is a great way to educate yourself. Topic discussions are a great learning tool during rotations. By researching a topic and presenting it to others, you'll reinforce your own knowledge base. Discussions with preceptors and other pharmacists are good insight and give real world context to classroom and book learned knowledge, plus you get insight into a pharmacy practice outside of a classroom. Be sure to keep notes and have them handy for NAPLEX.
NAPLEX Prep at Rotations Midway Point
Once you reach the midpoint of rotations, it is time to start looking into different NAPLEX Prep products
and decide which one you'll buy. Some options include books, in person lectures and classes, online material, question banks and smart phone apps. You have to decide when to begin studying and what product is right for you.
All student members of the American Pharmacists Association (APhA) can get a free copy of, "The Complete Review for Pharmacy." APhA's Pharmacy Library features searchable content from the book plus hundreds of practice exam questions covering a variety of NAPLEX topics. The book is very detailed, some students have even called it overwhelming, but the online practice tests are a very useful way to test your knowledge. You can customize the practice tests by subject area and use them to evaluate your strengths and weaknesses.
RxPrep is a NAPLEX preparation
system favored by many students and employers; with some companies purchasing it for their newly graduated pharmacists. One new Walgreens pharmacist described the book as containing "everything you need, and nothing you don't" for the NAPLEX. In addition to the book, students can purchase access to RXPrep Online, which includes access to 65 lectures, an online quiz bank and an iPhone application are also available for purchase.
Other options include the Kaplan NAPLEX review book
  and the Lange Q & A for pharmacy
. The Kaplan book provides a concise and easy to understand review of different content areas, plus short quizzes at the end of each chapter for self-evaluation. Kaplan includes a full length paper, practice exam and access to online practice tests and other resources. The Lange book provides numerous pharmacotherapy and practice based questions; and a CD with hundreds of questions for review.  Both are comprehensive and great choices while preparing for the NAPLEX.
Aside from books and online courses, there are other choices you may wish to consider. Those of you who have an iPhone or use Android can find NAPLEX apps in the marketplace. If you invest in a NAPLEX preparation app, you can use it during rotation slack moments; or while waiting for appointments or traveling. Smartphone apps are a quick and easy option to get in some review when time is limited.
It's important to find a NAPLEX prep product that suits your learning style and, possibly more importantly, fits in your budget. With so many choices, it can be hard to decide. Before buying a product, read the reviews and ask your friends and colleagues for their opinion. The good news is, having so many products to choose from means you are likely to find a solution that fits your needs.
During APPE is also a good time to research how to become licensed in your area. Requirements vary by state, contact your state Board of Pharmacy for specifics. You'll need to apply to take the NAPLEX and Multistate Pharmacy Jurisprudence Exam (MPJE or CPJE in California); pay all related fees; and you'll have to submit an application and fee to your state Board of Pharmacy. Your college will most likely take care of filling out forms certifying your education and intern hours, but be sure you verify what they will be submitting so you can take care of any additional documentation that is required.