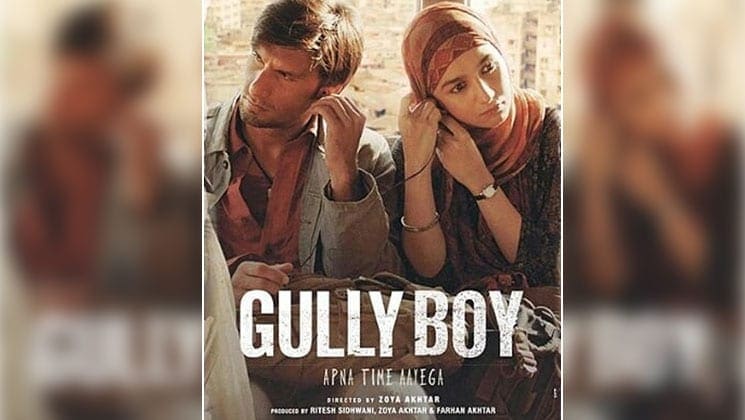 'Gully Boy' dekhne ka time aa gaya!
Generating buzz with its powerful and hard-hitting raps and memes, the much awaited movie released on this Valentine's Day and has arrived to rule hearts and the box-office.
The captain of this ship, Zoya Akhtar has helmed a movie quite different from her previous ones which mostly have an opulent background. Set in the humble streets of Dharavi, she showcases the 'Indian Rap ' culture and explores the lives of underdog rappers. It is loosely inspired from the lives of rappers 'Naezy and Divine ' and is not an adaptation of '8 mile ' , which was the concern of many rap enthusiasts.
Ranveer Singh as 'Murad' and as the alter ego 'Gully Boy' is a far cry from his past loud characters. Murad is a poor college going Muslim boy- oppressed and vulnerable- who helps his family earn money but also holds a firm grip on his dreams . It is a complex character which Ranveer plays with perfection.
Alia Bhatt as 'Safeena'- Murad's feisty and possessive girlfriend – is a delightful watch. She plays the role of an aspiring surgeon who wants to break free from the age old norms and traditions and echoes the voice of independent women.
The chemistry between Alia Bhatt and Ranveer Singh is palpable.
The supporting cast comprises of Vijay Raaz as the 'abusive and pompous father' , Kalki Koechlin as a vivacious 'Anglo-Indian ' rapper and Siddharth Chaturvedi as 'MC Sher'. He debuts with this movie, plays Murad's friend philosopher and a catalyst in his rap journey. He has done a brilliant job.
Though it is lengthy but the frequent inclusion of rap and hip-hop through 'Meri Gully ', ' Apna Time Aayega ' and 'Azaadi' supported by hard hitting lyrics and beautiful cinematography promises to keep its audience enthralled.
Check the special BookMyShow offers available on buying movie vouchers and you can save ?200 on Gully Boy.