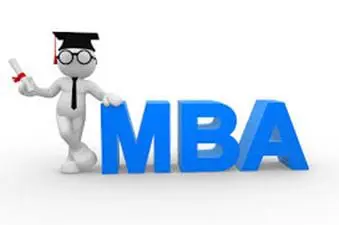 Every post-grad student knows how difficult it is getting admission in a good university. What makes it even trickier is deciding what college to go for; it again depends on college fees, placements, branches, location of offices and many other such things. However, in a general notion universities that have multiple branches are considered to be good, as it has been seen that to create a place for themselves or to stand out from the competition given by other branches, they do research and use more innovative styles of teaching. For, e.g., colleges like the IIT and IIMs are known to have branches operating in multiple cities or states, with each of them competing with one another to come out as the best. Let's see the perks of being a part of such a university.
The trend that many of the universities are having presently is that they are opening a branch in every city or state that witnesses large students turn up. What makes it profitable for them is A. The student sentiment: that they are not restricted to studying in a particular city when they have the option of doing the same closer to their place of comfort B. Colleges get an option to mark their territory (position themselves) in every possible city they want to.
Along with IITs and IIMs, several reputed universities have their branches in multiple cities, like the Sikkim Manipal University, which has created a niche segment of distance learning. SMU is offering multiple grad and post grad courses like BBA, Mass Communication, and MBA in their distance learning program. Symbiosis, another university known to provide quality education not restricted by geographical barriers. These universities offer a variety of courses ranging from all types of graduate to postgraduate programs. The factor that has benefited these universities the most is reputation and fame they get from students around multiple states.
Now let's see what good it brings to students who opt for studying in any one of the university's branch.
SMU distance education MBA
is one of the top-rated distance MBA programs in India. It's been ranked #5 by DistanceEducation360.Com (A popular website in India for distance learning). Sikkim Manipal University used to work in a study center model, but now they are shifting towards online MBA. They have currently limited their reach within their territorial jurisdiction, but you can join their online MBA program from any part of the country.
Why study in a university having various branches – for Students
For students, the advantage of studying in a branch of some university having its main office in a different city, state, or even country is like a blessing in disguise. They get benefited from the strategies colleges implement for coming out as superior from one another, such as competitions, different and newer teaching methodologies, on-campus placements, etc. Some other things that students get the advantage of are:
Chance to live in a place they are comfortable living in
Students get an opportunity to reside in a city they feel comfortable living in or a one that is near their home, for, e.g., if one enrolls in the distance program of Sikkim Manipal, they would be able to live in their comfort place, as the branches are in almost every city.
Chance to show talent
The numbers of competitions that happen among branches are usually higher as compared to the events happening in an independent college. Thus the opportunity of showcasing talent is higher when one enrolls in a branch.
Job opportunities
The number of companies that come in a university for placement or even the salary they offer varies according to different branches. This also becomes one of the main reasons why students look forward to studying in a particular branch.
Associate with a good name
Students get to be associated with a reputed university at the comfort of their place of residence.
Course options (in case of distance learning)
The option of studying a different course than the regular one is higher when you go for a distance learning program offered by some renowned and accredited university. E.g., when doing a course in MBA through distance learning, you can opt for a degree in HR while your full-time degree was in marketing.
Studying in a university which has multiple branches is always a good option for students because of the high chances of opportunities and also for the universities, as they can create a significant local presence in various places.
When a student enrolls in some course study offered at multiple branches, the things they need to consider are that if the course is accredited, records of the branch in terms of placement and salary offered, etc. while single colleges also provide quality education, the horizons open a lot more in universities that have various branches.
About the Author: Tripti Rai writes on behalf of shiksha.com, she advises students on right career choices, exam advice, educational institutions, etc. Along with education, she also likes to talk about real estate whenever she gets a chance.