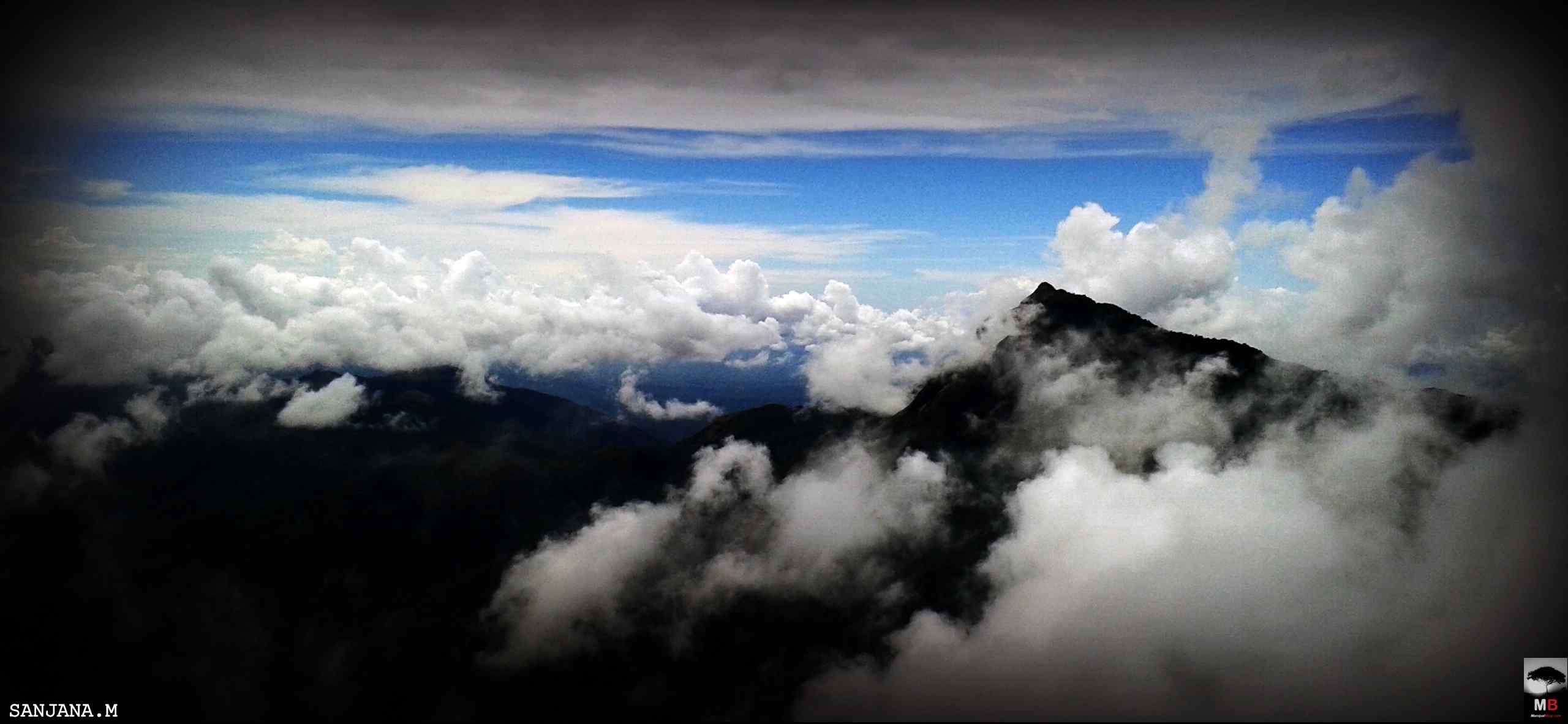 Shishila Betta, situated in Chikmagalur district, is an ideal place for trekking.Shishila peak is said to be one of the highest peaks in the ghats of Charmadi and is one of the closest routes to Dharmasthala. The hill is completely covered with dense forest and is located roughly between Charmadi Ghat and Shiradi Ghat in the Western Ghats
I had a wonderful trip to this place with my friends in the month of February. This place has a Bhairaveshwara temple and the area is well-known as Shishila area. The road towards Shishila has many curves and is very narrow, with hills on one side and valleys on the other.It is ideal to trek during the day time -once the sun sets, the wild animals come onto the path. Since there is no human habitation nearby and the roads are muddy and slippery, you must be careful while trekking. It is suggested to trek in groups and it is important to carry eatables and drinking water for the trek. Ensure that your bag is not too heavy. As planned, we reached the base of the mountain at 1:30 p.m. after lunch and started to trek with sticks for support and umbrellas.
When we started climbing the hill it was drizzling on the way. The ground was covered with the damp mud and dry leaves on it and water puddles where we actually jumped and splashed water every where. It was a 2 hours walk when we reached the top . As you reach the top of the hill, you can see the clouds covering the surroundings with dense fog and you'll feel that you are surrounded by the clouds! The temperature was very cool with the moist air and lovely breeze kissing our cheeks.
We were waiting for the clouds to clear off..!!!
N finally the wind helped us to see the eye-catching view of dense forest and the whole path we reached there. We went higher and the top view of clouds sprinkling  the mountain was spectacular.
After the stay with the clouds and the way was clear we started our journey back . It was an unforgettable trek through clouds.
Stay tuned for more of such serene experiences and photographs. Send in your photographs, articles, reviews on [email protected] or [email protected].