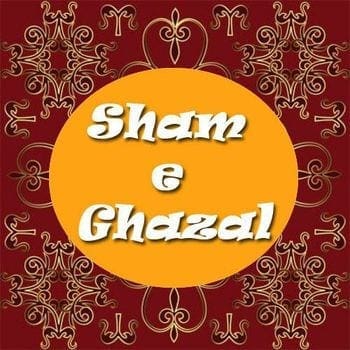 A long-lost music form in the today's world, but if you are a person who values lyrics and tunes equally, then Ghazals are your choice. The most startling trait of the Ghazal is its' amazingly lyrical, poetic lyrics that seem to be capable of describing any human emotion ranging from apathetic heartbreaks to epitomes of love.
Stalwarts like Gulam Ali, Mehdi Hassan, Jagjit Singh, Farida Khanum have adorned the cassette shelves of all music lovers for many a generation. A lot of modern musicians such as Papon and Arijit Singh have tried their hand at giving their own twist to these evergreen Ghazals to have the current youth take a liking to them by playing with the tempo and the instrumentals of the songs.
Here are a few ghazals that you might want to listen to:
Translation: Upon parting ways now, may we find each other in dreams hereafter,
Like a wilted flower is found amidst the pages of an old book
That's the beauty of a wilted flower preserved in a book, the color withers but the scent of memories lingers. The intricacies of seeing a beloved for the last time has been described.
Translation:
Given the differences lying between, come back, bring me more achings,
Even if it is for the sake of leaving again…
the longing for the beloved is expressed beautifully in this ghazal. Without asking for the quarrel to be solved, the poet calls upon the beloved, so may the fights never end, just like the love therein.
Translation:
You were indicated in all the conversations till dawn,
Such was the last full moon night.
Seeing the loved one in the moon is something all Bollywood songs teach us, don't they? But the subtleties of such comparisons are delicately woven with words here.
Translation:
In the bleak of the valley of hearts, I have seen my light
I may never be one with my destiny, but at least I know what he looks like.
Translation:
A delicate plea for the loved one to not leave for the evening.
A delicacy of all times. This ghazal has different versions sung by different singers.
Translation:
Parting ways have never crossed my far imaginations ever since I have bluffed my destiny to find you.
This Ghazal is brimming with emotions of a man who has found his love fulfilled.
Translation:
Not all lives are embellished with stars and jewels, not all nights of sorrow meet their mornings of joy…
The lyricist makes no attempts whatsoever to uplift the mood of the listener, you accept the bitter potion of a drink that is life and move on strong.
Music is beautiful like every other form of art, let it soak you in with all its bounty! Happy listening!