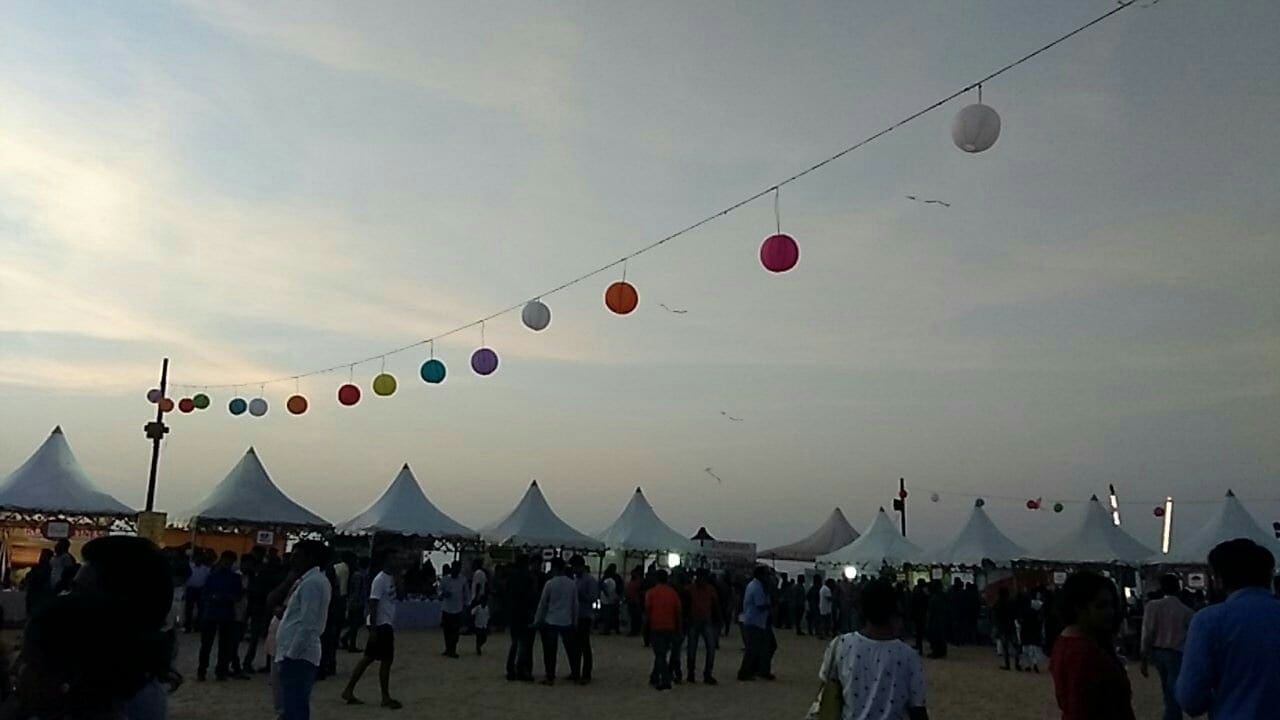 Our sluggish Sunday afternoon gained momentum when my friend and I decided to explore the International Wine Festival at Malpe beach organized by The Karnataka Wine Board in association with district administration and departments of tourism and horticulture.
As we got down from the bus, we got greeted by a colourful sight. Adorned with stalls of wines of different places and mouth watering food items and colourful banners, Malpe was bustling with joy and happiness.
Wine stalls of different wine brands of Karnataka, Maharashtra and International brands from California, Australia, Europe and New Zealand were present. The experts with their warm hospitality were serving wines in cute goblet glasses and explained the technicalities that went into grape cultivation and wine processing. We enjoyed savouring red wine, white wine and port wine .


Trampling and crushing red grapes in the grape stomping session was an enjoyable experience, which is a part of the method of maceration used in traditional wine making.
We also relished Tawa fried fish and Bhelpuri while grooving to the musical gig. Musicians strumming their guitars, speakers blaring peppy Bollywood tracks and kites hovering over the orange hued Malpe sky captured the jovial mood of the crowd and added an enriching experience to my Manipal memorabilia.