Light therapy, also known as light-emitting diode (LED) therapy, is a type of modern skincare treatment which uses wavelengths of light, usually red and blue, to correct some skin conditions. Because of its promising potential, many dermatological clinics are now investing in these machines to provide this kind of service to their patients who desire to have it done.
Aestheticians use light therapy with a variety of standards, so this isn't something to do on your own. To arrive at the results intended for your skin complexion, talk about light therapy first with a dermatologist you can trust for more helpful hints.
Red, for instance, is mostly used for anti-aging skin concerns while blue is for acne treatment, among others. The benefits of red light therapy aren't just skin deep, however. Treatment with red light therapy planet fitness gives you energy before your workout to improve your performance and helps after your training supporting post-exercise muscle recovery by reducing inflammation and joint pain.
So, it's important to get these differences right by working with the best clinic that offers light therapy using a TOUCHBeauty light therapy device.
If you're still on the fence about whether light therapy is more than just hype, here are convincing reasons to give it a try:
It May Improve General Skin Care And Anti-Aging
For you to have a better skin complexion, you have to think about your overall general skincare and anti-aging routines. Naturally, as you age, it's normal for the skin complexion and condition to suffer as well. While aging is a natural process of life, you can slow down its effects by going through treatments like light therapy.
This kind of treatment is promising in improving skin condition and aging as it may increase your skin's collagen production and improve collagen density. When your skin has an ample supply of collagen, it creates the positive effects of eliminating wrinkles and clear up general skin issues.
It May Treat Acne
If you have acne, light therapy can also make a positive impact. Blue light may show strong potential in reducing activity in the sebaceous glands—the small oil-producing glands in the skin. When this is achieved, your sebaceous glands will produce less oil, which reduces the onset of acne. Additionally, blue light may also be able to kill bacteria, which can cause inflammation.
Along with using light therapy, these are some of the other ways you can reduce acne:
Exfoliate regularly;
Eat healthy food;
Drink lots of water.

It May Reduce Age Spots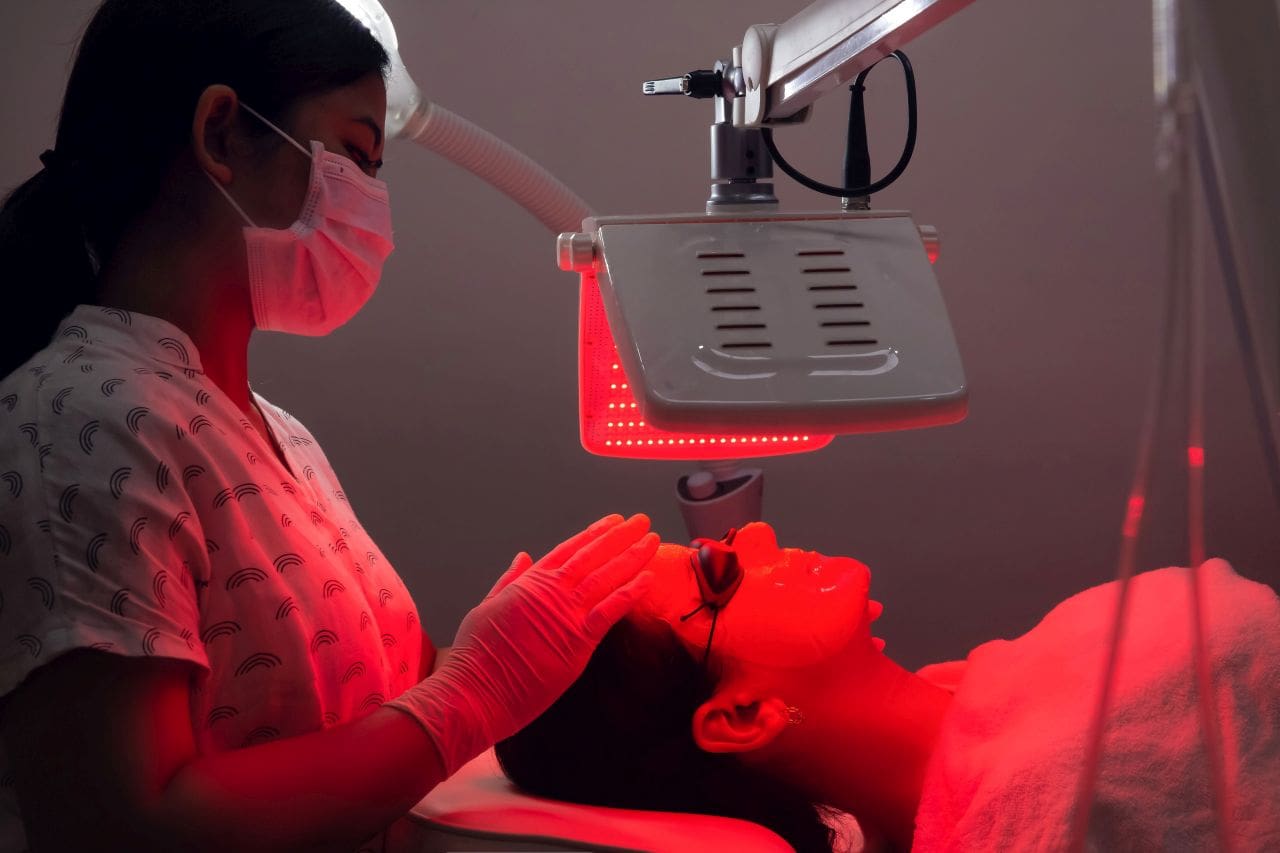 Another promising effect that light therapy may bring to your skin complexion is its potential to reduce age spots. Your skin tone may drastically improve when pigmentation spots are controlled. The ability of red light therapy to energize cells enables cell reproduction faster. Red light, in particular, can boost your skin's metabolism. As new cells emerge in the body, the old and damaged ones are replaced.
It May Improve Skin Texture
Another facet that light therapy may have potential benefits is its ability to improve your skin texture. With denser collagen input in your skin, it starts to feel less rough. This can make you more confident by having smooth-looking skin.
To enjoy a higher likelihood of having smooth skin, here are other tips you can use along with using light therapy:
Drink plenty of water as moisture can help your skin look and feel smoother;
Try a facial oil so you can seal in natural hydration to improve your skin's texture;
Wear SPF so sun damage doesn't lead to uneven skin texture.
It May Help Treat Chronic Skin Disorders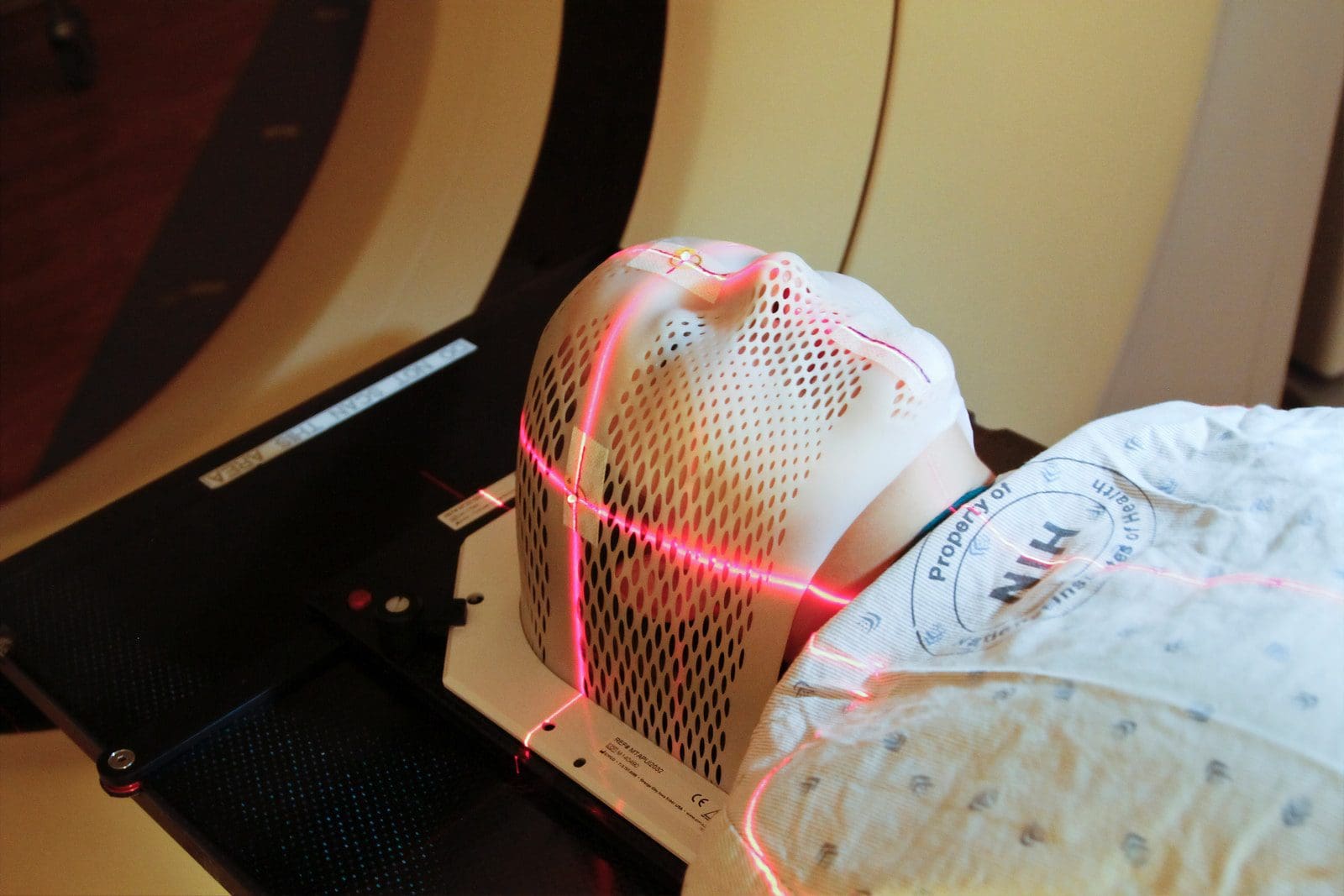 Improving one's skin complexion isn't just a vanity thing. For many who suffer from chronic skin conditions, skin complexion can also affect self-confidence. This is where the need to see a dermatologist who can help you with your chronic skin disorder comes in.
Red light, in particular, can be a part of the dermatologist's treatment plan for skin conditions like psoriasis, rosacea, and eczema, among others. As a rule of thumb, seek expert opinion and don't experiment with your skin.
Conclusion
With the wide range of effects, light therapy has, it shouldn't be surprising that it gained fame as an effective skin treatment for many complexion concerns. From acne, wounds, anti-aging, and even sun damage, there are many ways in which light therapy can benefit your skin, so it's worth trying.
Just be sure, however, that you don't skimp on the quality of light therapy you're getting. You may have to pay a bit extra, but in the long run, it's worth it when you see the changes in your skin complexion. Now, all that's left for you to do is to find a quality dermatologist that offers light therapy services. Consider the ideas mentioned here as you improve your skin complexion.