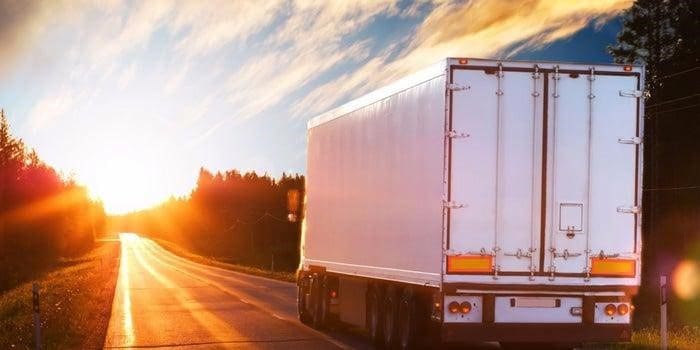 When a person is the owner of a small transportation enterprise, they often experience challenges when competing with larger organizations. The advantages of more vehicles and capital often mean that such companies can offer lower pricing, hire drivers more easily, receive better discounts from their suppliers, and typically leverage their size for a quicker delivery.
However, being small doesn't mean that all is lost. Working smarter is the best weapon in your arsenal when you want to expand and compete with larger corporations. Here are some things you should know if you want to walk that path.
Your A-Team
How you select your employees – whether permanent or temporary – can often lead your growing company to riches. Or ruins. You require a reliable team around you. Some of the most common roles you or your staff will have to fill are:
Sales staff – Those whose job will be to find clients and market your service.
Bookkeeper staff – Those who track all business costs, and prepare tax returns. If you use an accountant to do some of the more complex finance-related tasks, you may be able to do the bookkeeping yourself.
Marketing CEO – In a small enterprise, the same person may fulfill this role as well as that of a salesperson, taking care of marketing and promotion.
Office manager – Handles clerical, administrative, and office-supply responsibilities like answering the phone, communicating with and coordinating employees, and keeping the enterprise neat and tidy.
Keep up with innovations
As an operator/owner of a transportation company, your daily duties include many different things. More often than not, running a small business from the road is difficult. Fortunately, more technologies than ever can help you get organized, manage your warehouse, navigate the road, and so much more.
For instance, user-friendly transportation and warehouse management systems such as CartonCloud that automate your allocations, allow you to set up delivery runs, and allocate postcodes are excellent solutions for your business.
They can also optimize routes based on the start and stop address. On the other hand, apps like Trucker Tools give you real-time traffic data, turn-by-turn directions, accurate truck stops along the route, weigh-scale status, etc. You can also use delivery route optimization software.
Take care with your fuel
Fuel is the biggest expense for transportation companies. However, you can often see new, and even experienced owners buy their fuel incorrectly. They follow the thinking that the cheapest pump price provides them with the cheapest fuel. This strategy is wrong. You could lose hundreds of dollars by doing so.
The problem lies in taxes. Regular drivers pay fuel taxes based on the state where they bought the fuel. Truck drivers, on the other hand, have to deal with IFTA. Truckers pay taxes based on fuel used as they pass the states, regardless of where they bought the fuel in the first place. To avoid this, you should buy fuel with the cheapest base price regardless of the pump price.
Expand your client base
There are a couple of hundreds of managed transportation businesses registered just in America. Wherever you are, you will face a lot of direct competition. To have an edge in business, you should do market research, which is a collection and analysis of data about customers and your competition. You should use it in order to define your clients and a marketing strategy towards them. Areas you should look into include:
Agriculture – Farmers use transportation companies to move animal feed, chemicals like pesticides, livestock, and agricultural products.
Manufacturers – They need someone to move raw materials to factories and workshops.
Wholesalers need to have their stocks delivered to warehouses and wholesale outlets.
Smaller services – This consists of the removal of furniture, offices, and garden clean-ups.
Then commit to giving them the best service possible
Although a cliché, the truth is this may be the one place where the big guys can't compete with you. Because your company is smaller, you're nimbler, hungrier, with fewer clients, and above all else, more personal. Hence, treat each one like they are the most important customer you have and you will have no trouble retaining them. Has no one told you about customer lifetime value?
People will always be willing to pay a bit more to a company that delivers on time and knows them on a first-name basis. Grow your business by nurturing relationships rather than attracting clients.
There are many different paths for expanding your fleet and your business. These five tips are important, but so is researching other options. Put them to good use and you will have no trouble with achieving your transportation dreams.