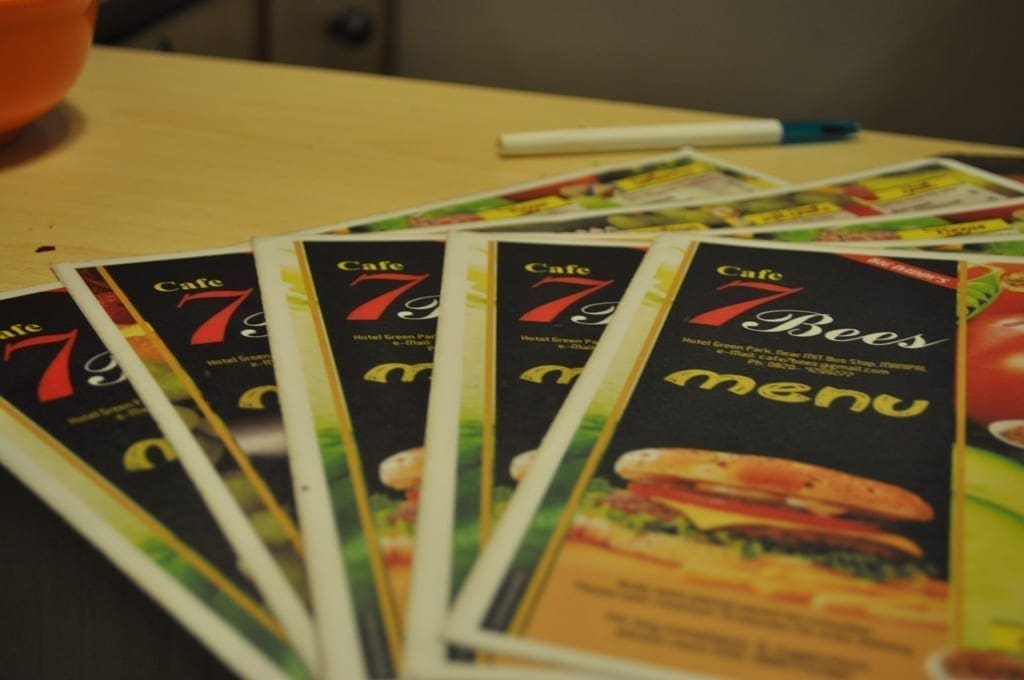 Cafe Seven Bees, this nondescript little place in the green park building, opposite to the new OPD block of Kasturba Hospital, Manipal attracts quite a crowd, and for good reason. It is a nice place to chat over a cup of coffee and snacks though it gets very crowded from 5:30 to 8. The service is good. The waiters speak Kannada and Hindi. And of course, the food is decent.
Carnivores who raised their heads can turn away now because it is vegetarian. Though personally, I think you could do with a little less protein. The place is quite clean, though I haven't been there when it gets crowded. The kitchen is also clean. The ambiance, well, let it suffice to say that the completely unrelated music and video somehow fit in perfectly.
At the entrance, we were greeted by fish, notably, the sucker-fish sticking to glass of the tank. Another interesting person was Dileep, who was the focus of the camera, second only to the food. You can get pastas, burgers, milkshakes, fries and drinks.
The creamy cheese pasta tastes as good as it looks. The chef, Mr. Mohan, was kind enough to tell us what goes in it. You guys can try it out for yourselves.
The mushroom burger is good, if you can fit it in your mouth, that is. The crispy finger chips  with mayonnaise, is a treat for garlic lovers.
The blue lagoon is basically blue orange and lime juice. Don't ask why it is blue. It just is. And for ice lovers out there, you are in for a brain freeze. The butterscotch milkshake is supposed to be a favorite.
It is a good place to hang out or just grab a snack, especially when you are on a budget.
All photos courtesy – Vansh Mahajan / Ideaspixelated.co.