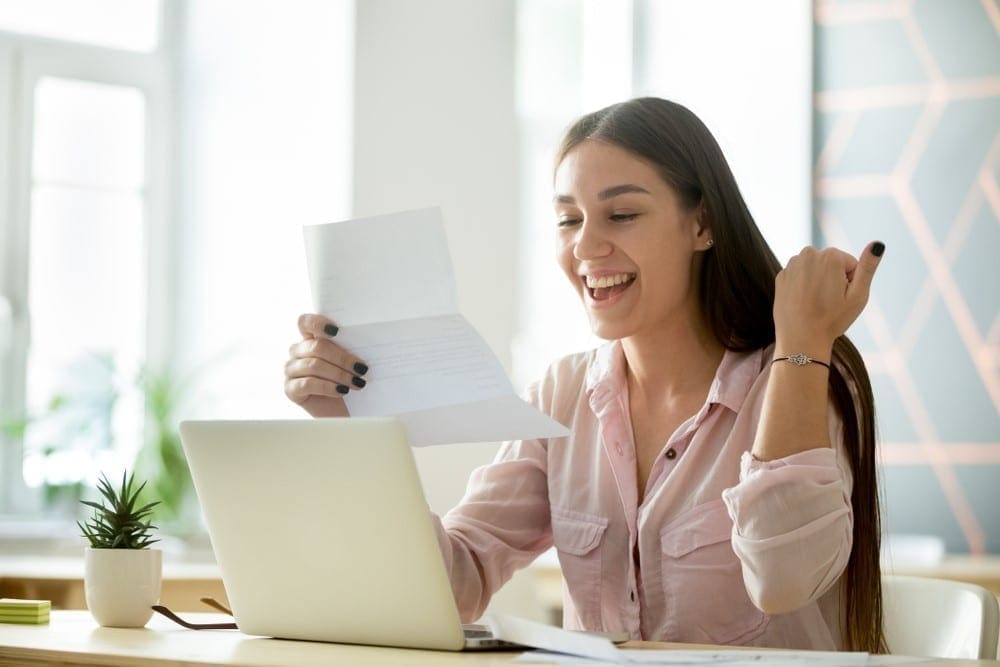 If you asked most people what they want from life, they'd say happiness, and although what makes one person happy could be entirely different from what makes another happy, the principle is sound. Wealth is no guarantee of happiness, and the wealthy are just as likely to suffer from problems in their lives. However, the kinds of problems they face are more often of the type that can be managed and resolved. It's fair to say that it's reasonable to wish for a salary that takes away the need to worry about living expenses, and that you feel adequately rewards you for the work you do.
As you spend a significant proportion of your time at work, it makes good sense to aim for a career in which you can do well, earn a satisfactory income, and enjoy yourself. You might have a clear idea what you'd like to do, but very often young people don't know for sure where they want to work, which makes choosing the subjects to study at university more of a challenge. You can always take a break if you're undecided or return to studying in the future; but if you'd rather choose now, what are your best options?
Do what you're good at
You could use the primary talents you have to guide you in your career path, even if you don't feel the draw of a passion for the field right now. It might simply be that you haven't come across the aspect of working in the field that does light up your enthusiasm and fascination. There are many more careers that come under an umbrella term than meet the eye; for instance, there are hundreds of different types of engineers, from civil and construction engineers to specialists in renewable energy, geology, nanotechnology, medicine, and many, many more.
Do what you love
It may not be immediately obvious to you that a hobby or pastime you enjoy could be useful in terms of career options. Maybe you love athletics and are quite accomplished at an amateur level, but don't feel you could reach the heights of national or international standards that would allow you to pursue athletics as a career. You could still use your passion as a starting point for a career choice, and train as a coach or sports physiotherapist for example.
Combine your skills and passions
There are also ways to combine a hobby or pastime with a talent or academic ability to create a whole new career opportunity. For instance, if you enjoy running but don't want to be an athlete, you could combine that interest with a talent for food and nutrition and train to be a sports nutritionist. Or you could combine your interest in equestrian sports as a leisure rider or spectator with your talents for biology and nutrition and train to be an equine nutritionist. Maybe books and reading or using the internet are more your style; combine those with a knowledge of history or a talent for sciences and you could train to be an archivist or medical information specialist.
Practical influences on choice
Realistically, you may be constrained in your choices by one of two factors:
Your grades and the entry requirements for your preferred course and location. Each university wants to attract the students who stand the best chance of succeeding, so they have entry requirements for their courses. If you have outstanding grades, you get in, and may even get an unconditional offer if you're talented enough; but if your grades aren't up to the mark, you may struggle to get on the course you really want.
Degree courses don't come cheap, and you'll need to do your homework comparing fees at different institutions and overseas universities. It's worth finding out more about getting a student loan from a private source if it will give you more options or ensure you get on the course you want, or you might need to work as well as study, depending on your financial situation and the fees involved.
If you're exceptionally talented you may be eligible for a scholarship, so it's always worth exploring that option and applying for any suitable schemes.
If you still can't find your dream career, don't despair; go for good quality courses that reflect your intelligence and have widespread applications, rather than niche subjects. You never know when you'll realize what you should be doing, and even if that's not for years, you can always change your career path in the future.