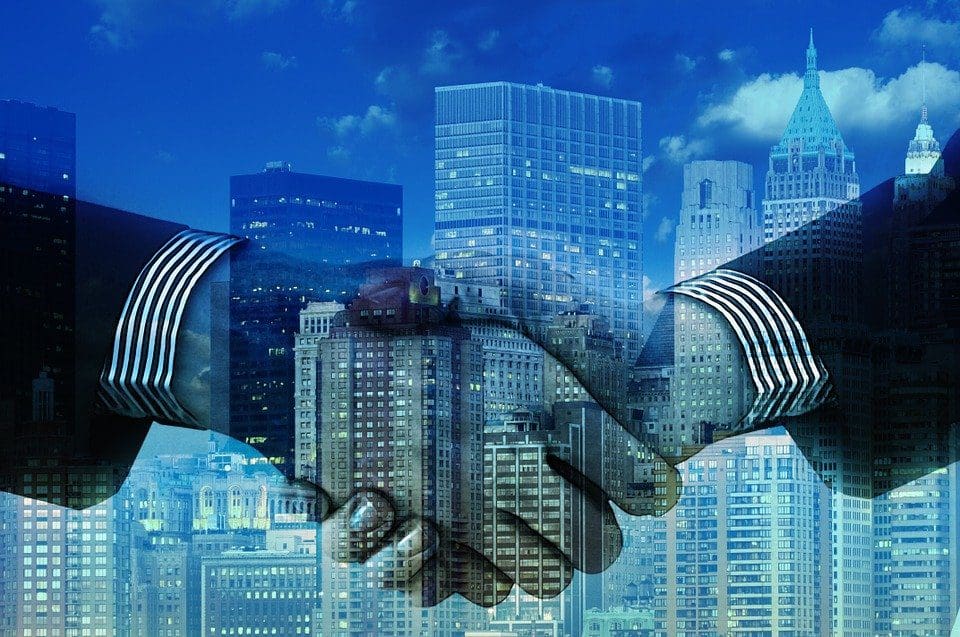 It is no surprise that cybersecurity is an extremely crucial concern of many people today. The Internet is undeniably an essential asset of technology. Nonetheless, the Internet has its own set of disadvantages. There is a plethora of news on how people fall prey to a fraudulent and fake company. The scariest aspect of becoming a victim of scammers is that they can gain access to your details and records like address and number.
Moreover, frauds and scammers can be a significant threat to you as they can conveniently take over your money and other personal details, leaving you with nothing. With that said, it is evident that you should do proper research about a company before getting associated with it. So how exactly do you do that? Luckily, Tofler is an excellent website designed to detect and gain information about the legitimacy of the company.
Thus, it is best to make use of a good research website to make sure that you don't fall prey to scammers. Tofler is a website that specializes in identifying the authenticity of a website. Therefore, it is best to understand everything about a company before partnering up with them. With that said, you must be wondering how you can check if the company you are planning to associate with is legit or not. We've narrowed down a few tips as to how you can do this.
Get insights on the company-
Tofler is a leading website that helps its customers detect faulty companies or just gathering information on companies. It provides a brilliant search engine that is extremely easy to access. Thus, you can search for a specific company with the help of DIN or CIN of the company. Once you type and enter this on the search engine, a new page will pop up. This page will have all the information that you're looking for. Therefore, it is highly recommended to ensure checking details like litigation, financial history, company structures, rankings, directorships, etc. 
Check the credit report of the company-
The company's credit report is one of the vital aspects of checking if it is fake or legit. Thus, the credit report of a company helps you gain insights on a detailed financial record of the company, legal procedures, credit score, etc. Tofler provides its users with the benefit of accessing credit reports and many other informative documents that will help you get a deeper understanding of the company. 
Check the reviews of the company-
Many pages that show the company's rankings have customer reviews of the company. Make sure to go through the reviews to ensure that the company is legit. Customer reviews, in a nutshell, give you a summary of what the company revolves around. Thus, if the customer reviews look legit and are high in number, you might be lucky enough to encounter a genuine company.
Go through the official website of the company-
An official website of a company is the representation of the company's operation. Thus, it is essential to do a thorough search and gain crystal clear information of the company to ensure avoiding scammers. Therefore, go to the official website of the company that you plan to work with and gain as much knowledge about them as possible. This way, you will have a maximal chance of being at the safer side.
Make use of research websites-
You might not gain in-depth insights into the company by visiting their official page. If the company is a scam, then they will do anything to cover it up. Thus, going through the company's data via research websites is equally important as going through the official website. Tofler is one such brilliant website specifically designed to test the authenticity of the company. Therefore, make use of the most reliable website to gain proper information about the site. 
Interact with the company being getting associated with them-
Do not be in a hurry while planning to partner with a company. Most of us often tend to make impulsive and rash decisions of picking a company without fully understanding their policies and end up becoming a victim of scammers. Thus, to avoid this, it is best to physically meet the company associates and have a formal chat with them to gain at least little information about how safe and genuine they are. Even the smallest things matter in choosing a trustworthy company. 
Understand the payment methods of the company-
Payment is undeniably an essential aspect of choosing a reliable company. Many fake companies provide only paper cheques and cash methods for payment. However, do not fall victim to such company policies. It is best advised to opt for companies that provide numerous payment modes. Moreover, you can go through the Tofler blogs to understand more about these issues.
Thus, it is highly essential to ensure considering the above factors while choosing a company for yourself. The struggle of finding a legitimate company is real. However, don't let this aspect hold you back into selecting a reliable company.