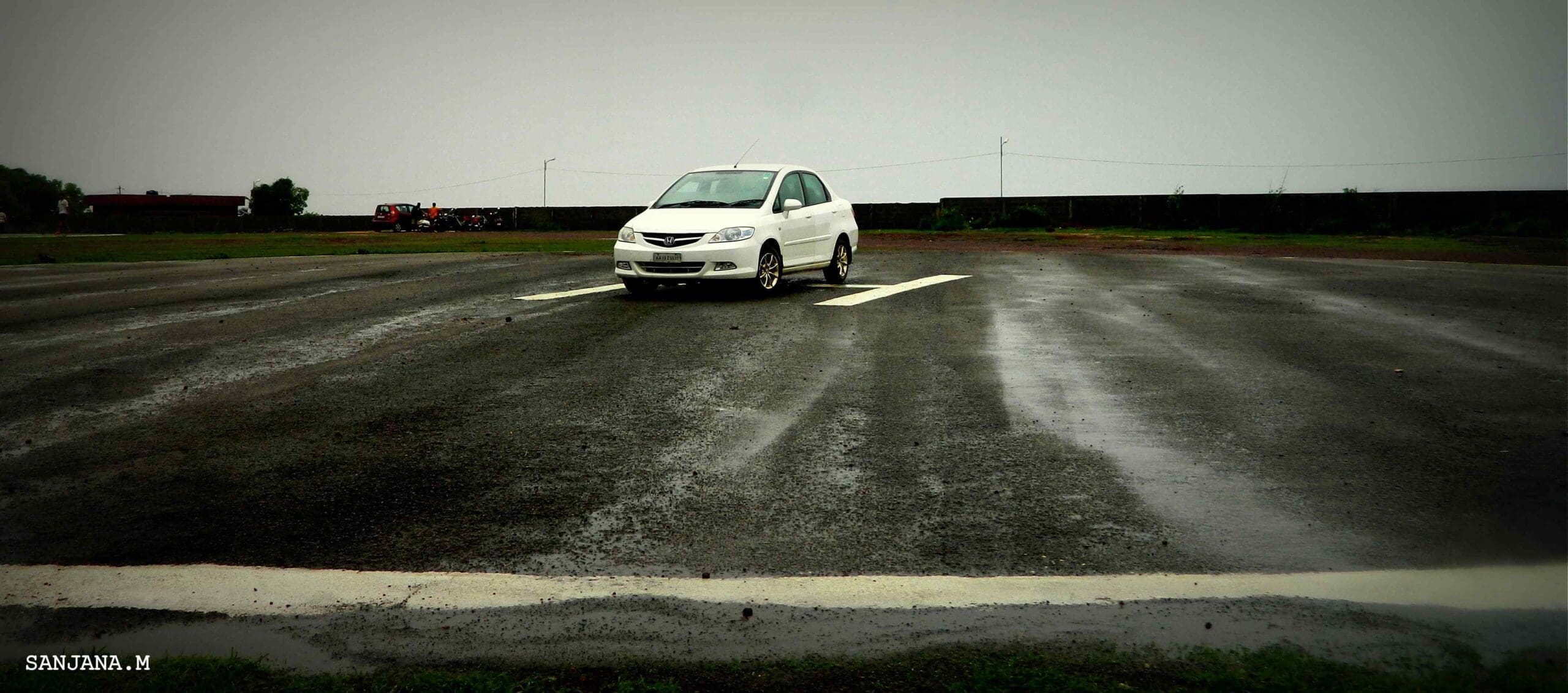 The Helipad is just 10 minutes away from Madhuvan's Village Restaurant, Mangalore. Most of you guys may not have not been to this place yet its one of the best hang out places in Mangalore,though a little far away from the city, believe me, its worth going.
The ambiance of being out of the hustle-bustle of the city begins on the way itself with its dusty roads and the greenery. It gives you a brilliant feeling of stepping into the lap of nature.
 And then just as in a Hollywood movie, you see the big concrete circle with its 'H' shouting the presence of civilization, reminding you that we are still connected to the world as we know it.