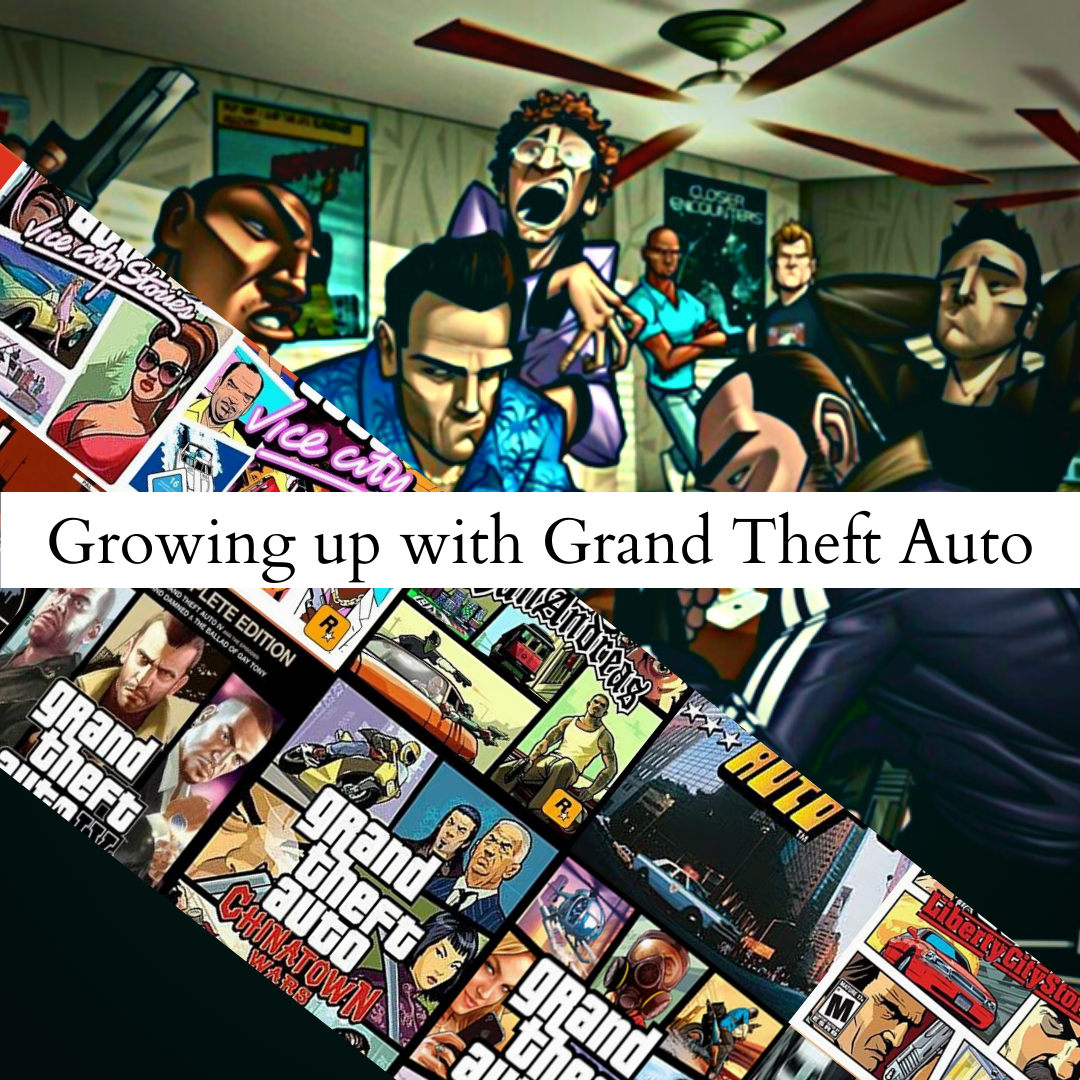 This is a poem dedicated to the ultimate game ever made – Grand Theft Auto.

I stare at my cousin's old HP laptop
as my gang huddles together to see
beaches, estates, yachts, and bikes
and a nice slice of Miami Vice.
We are marveled at this gangster called Tommy
Trigger happy and unwilling to pay the money he owes Sonny
The Forellis bring in collectors, but we bash them all up
we drive in Infernuses and Cheetahs that make us dream.
Someday we would get a nice estate like the one Tommy has
the one he took over in Starfish Island with Lance,
who backstabbed him like any snake that we would come across,
we buy properties and make millions to fund our crime
But we still jack a pretty car if it catches our eye.
I sit down to vibe after school
with my cousin who is a meme,
we fiddle with my old Acer desktop
to open a copy of San Andreas.
We coast through Grove Street
gamble in casinos and ride the train to
Venturas and Fierro, even Area 69 to
catch a glimpse of that UFO.
We buy all the properties in the game only to refresh our finance
with a He-So-Yam and unlimited ammo,
finish the game only to do it all over again.
The police so respectful and friendly,
when we hit Ae-Zak-Mi on the keyboard.
We would keep the Cheat Codes and memorize
even more than the multiplication tables in school,
get some new clothes and exercise our way to becoming an alpha,
got girlfriends in all three suburbs of the map,
it is so hard to choose which one,
be it restaurants, tattoos, or even ammunition.
We leave the dreamlike Andreas to go away to Liberty
There I met Niko who taught me about real life
the world is not sunshine but cold and dark;
losing your loved ones is tough
especially when their fate is in your hands.
Crime does not pay,
if it does then it takes something away.
We robbed a bank in Liberty
then Rockstar went on to make us play Grand Theft Auto 5
Where three heroes bring in the money by pulling off
bigger and crazier heists than Andreas has ever seen.
We get cheddar to pay for all the Yee Yee ass haircuts and
Flashy clothes from Ponsonby's.
We even invest in stocks freely as it is not real money,
Franklin rolls with the hood,
Michael rolls in the money,
And Trevor is the deranged one.
The game was so brilliant, it toasted our GPUs.
But we would buy more as we know,
how many times have we borrowed and squandered all our funds,
To get any Rockstar game.
But Smoke, believe us when we say
We did follow the damn train!