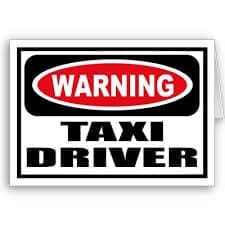 In this 21st century up-tempo lifestyle, which more ofter than not, keeps us preoccupied with something; Fastags are sure to alleviate this discord by securing a seamless driving experience. This latest cutting-edge electronic toll collection system in India is operated by the National Highway Authority of India(NHAI).Empowered with the Radio Frequency Identification(RFID) technology it is a new way to tariff remittance at National Highways.
Fastags are prepaid rechargeable tags that allow automatic payment deduction, as soon as a vehicle crosses the toll plaza. Linked with the prepaid or saving/current account of the customer, they enable the customer to drive through the toll plazas, without stopping for toll payments. Fastags can be availed through the Point Of Sale (POS) channels set up by the 22 certified banks, National Highway Authority of India Road Transport Authority offices, transport hubs and select petrol pumps. They can also be issued via e-commerce portals such as Amazon, Paytm and Airtel Thanks App.Not limited to specific banks, Fastags provide the flexibility to link them with any of your existing bank accounts by using the 'My Fastag' mobile app. The activation requirements involve the submission of the KYC(Know Your Customer) documentation, registration Certificate(RC) of the vehicle, along with the Fastag application to the bank.
The tag issuance fare differs from bank to bank,but is on the whole more expensive online as default delivery charges are also applicable.However,it roughly cost between the range of Rs.400-Rs.600.For instance,HDFC is selling fastags at Rs.400.The pricing is split as Rs.100 for tag issuance fees,Rs.200 for refundable security deposit,Rs.100 for first recharge amount in wallet.Once exhausted,the tags can be recharged through various channels such as cheque/card payments,UPI, NEFT, Netbanking. For limited KYC fastag account holders the reload limit is capped at Rs.20000.The monthly recharge limit of these accounts is also held down to Rs.20000.Similarly,for full KYC Fastag account holders the reload limit is capped at Rs.1 lakh, however, there is no monthly recharge cap in these accounts.
180 toll plazas across the national and state highways currently function under the fastag program. More such plazas will be a part of the program in the near future. It is loaded with benefits such as interoperability, cashless transactions, online recharge, SMS alerts and most importantly fuel and time savings.To drive digital payments in India a cashback of 2.5% is also applicable on the transactions done on National Highway toll plazas.
Fastags are a perfect solution to endless traffic at toll plazas. If someone resides within a 10km range from the toll plazas they can benefit from interesting concessions on toll payments via fastags. However, one limitation of the fastag scheme is that one cannot use a single fastag with two or more vehicles and will have to buy separate fastags for the individual vehicles.
Fastags will become mandatory for travellers making use of National Highways from January 15th,2020. Vehicles running without the fastags after January 1st,2020 will be charged double the normal fees at toll booths, as per the announcement made by Nitin Gadkari, Union Minister for Transport and Highways.
Edited by – Hrishit Roy