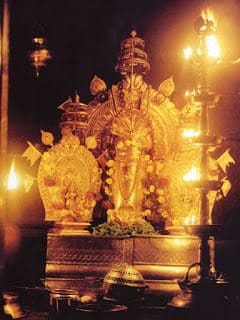 Welcome to the menu card of Manipal University! This post is an answer to all the dilemma that engulfs a North Indian's mind the moment he or she moves in the food court or mess. The beauty of these exquisite South Indian dishes will make you relish your decision to choose Manipal University all the more.
Mushti Dosa-The number of holes on this dosa is most likely more than your attendance. This airy, velvet-soft dish is the lightest breakfast you can ask for. Its cooked crust will leave your taste-buds with a subtle crisp sensation.
Semiya Bath -You might often catch a glimpse of these sticky white vermicelli in the breakfast platter. A light-on-the-stomach dish, it is wrapped up in Urad Dal, mustard seeds and vermicelli. It is perfect for those rushy mornings when you reeled out the clubbing beast within you at the DEE TEE night and wake up to your mobile screen at 8:50.
Mysore Pak -People in the south go gaga over the mention of this sweet, and the taste outrightly justifies the oomph. This unique sweet has a history of its own! It was the result of an unusual experiment, the head chef did to please the Maharaja of Mysore, Krishnaraja Wodeyar, as he forgot to make the dessert. He named it Mysore Pak- Mysore after the place of its origin and Pak because the thick sugar syrup used to make this is called as Pak. This finger-licking dessert is something you would want to take back to your hometown friends as a surprise gift.
Goli Baje -This lip-smacking tea-time snack originated in Karnataka itself. These are deep-fried balls of happiness with a soft sponginess inside and a crisp layer outside. To enjoy the authentic deliciousness of this snack, eat it piping-hot with coconut chutney (although hot is not a rule the food court goes by. Anyways!). An alert to all the fitness fanatics, swearing by the MIT gym, this little munchkin is packed with 'maida.'
Kesari Bath -The topping of crushed dry fruits on this dessert is the chocolate at the end of your Cornetto. This popular South Indian dessert is the 'sooji ka halwa' your mother makes during Navratri. One bowlful of this pudding is sure to knock down your sugar cravings for the day.
Aloo Bonda -This street food is the south Indian version of the popular Maharashtrian Batata Vada. It is perfect for quenching those sudden hunger pangs that bother your amble campus strolls. These bite-sized delights taste the best when paired with coconut and coriander chutney.
Payasam – Just as your dinner is incomplete without a complimentary dessert, no food list is complete without the mention of Kheer. Though there are a lot of variants to Payasam, the classical one you lay eyes on in the food court is the Sago Payasam, i.e., Sabudana Kheer. The tiny, spongy pearls immersed in milk is the go-to dessert for all the festivals in south India.
Rasam vs. Sambar-If you are from North India there is no chance you would have missed upon this fiery debate between you and your parents or friends. This is when you tell them its Sambar for lunch today, and they hit back saying its Rasam. But you can practically see no difference between the two.
Your urge to know the differences still won't give way.Sit back, its resolved here.
Sambar is thick in consistency due to the addition of a large amount of cooked and mashed dal, while Rasam is more watery. Chili-heads like you from the north like Sambar more because of the number of spices while Rasam is low on spices.
Stepping into the food court or mess? Make sure you check on this list to make it a seamless,fuss-free experience the next time!