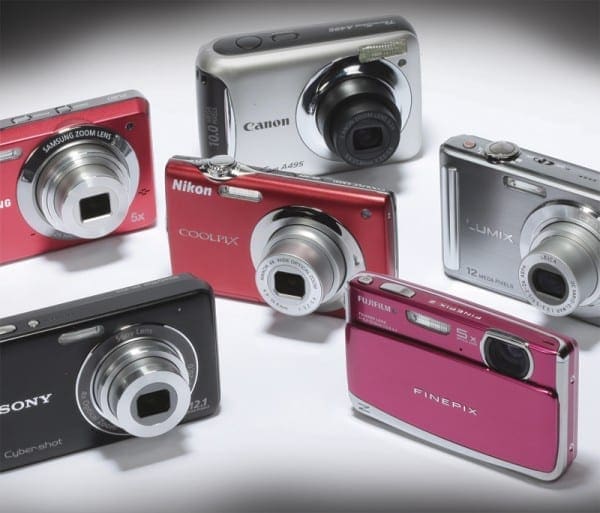 Technology has advanced so much that you just can't go wrong with the latest camera these days. So it is mainly the photographer that transforms a scene into a great image and not the camera. However a good camera always helps to a great extent.
There must be more than hundreds of options available in the market but how do you decide which one complements your need? To start with we must become familiar with the different categories of the camera. The basic classification is given in the flow chart below.
Most of us just walk into stores, take a look at different options and go for the budget one which looks good, shows higher megapixels, feels sturdy and comes with few gifts like memory card and pouch and may be battery. But that does not make it a best buy. To make it a best buy, I will try to guide you to the Best Point & Shoot Compact Camera which complements your need.
Consider the following points while making the decision.
1) There is more to a photo than the megapixels:
"That camera looks great, how many megapixels does it have?" I have heard this question many times, but the fact is megapixels don't make better photos. The more the megapixel you have in your camera the bigger the size of 1:1 print you will be able to get. So an 8mp camera is decent enough to give a large poster size print with fine details. And if you are not considering getting prints of your photos then forget the megapixels.
2) Sensor size and type:
The size of the sensor and its type are the most important aspect of a camera. Mostly compact cameras come with smaller sensor of BSI or CMOS type. CMOS have advantage over BSI in low light. The larger the sensor size the better it is. However smaller sensor size helps in increasing zoom factor.
3) Focal Length of a Lens and Zoom Factor:
The zoom when optical, provides real magnification. Digital zoom only magnifies the image digitally hence quality degrades. So always look for the optical zoom rather than the digital zoom factor. The focal length determines the field of view. This is very important and often ignored factor while choosing the camera. A lesser value denotes wider field of view in the photograph, thus helping in group shots, landscape and in cramped spaces where you can't move back to compose your image. A 28mm value at wider end is decent for compacts.
4) Image stabilisation (IS) & Low light performance:
A CMOS sensor, high ISO capability, dedicated low light scene modes helps in eliminating use of flash. Flash on compacts destroys the general mood and nature of photograph. You can understand this by visualising a scene where you are shooting a candle light dinner using a flash. IS helps in both low light and when using zoom by keeping the optics of camera stable even when you are shaking the camera slightly.
5) HD video:
Most compacts these days come with video capability but if it's in high definition its icing on cake. Also look for capability of simultaneous video and photo recording. It is very helpful when you don't want to interrupt the video for a photograph.
6) Dedicated SCENE modes:
Compacts come with dedicated scene modes which are really helpful and automatically adjusts the setting on the camera to suit the scene. Most of us ignore them but they are extremely useful if you don't have manual control over settings.
7) Manual Control:
Entry level point and shoots hardly give any control over pure settings other than ISO. But if they do and you learn and practice to use them, the photos will be better than what you get in Auto mode.
8)Weight and dimensions:
As such this is not very important as long as a little more bulk gives you much better results.
9) Price:
You must be able to get the best at what you are paying. Look at all the options available for that price range then compare to see the one with maximum useful benefits. Brands don't matter much.
Before you make a purchase look for the reviews on the websites. Also make sure you check out the Flickr communities of that particular model, the discussions there and see if the quality impresses you.
 Here are my best choices for different price ranges. (My priority is sharp focus, good low light performance, minimum 5x Optical zoom, IS present, minimum 10mp, HD movie, manual control is always welcome)
< INR 6000                    –                Canon Powershot A810, Sony DSC-W530/B
INR 6000 – 12000     –                Canon Powershot SX160, Sony DSC-HX7V/B
INR 12000 – 20000  –                Canon Powershot SX260HS, Nikon Coolpix P310, Sony DSC HX20V/B
> INR 20000                 –                Better get a bridge or entry level DSLR. Compact choices are Canon S95, Canon G1X, Nikon Coolpix P7700, Fujifilm Finepix X100 (INR 65000 only)