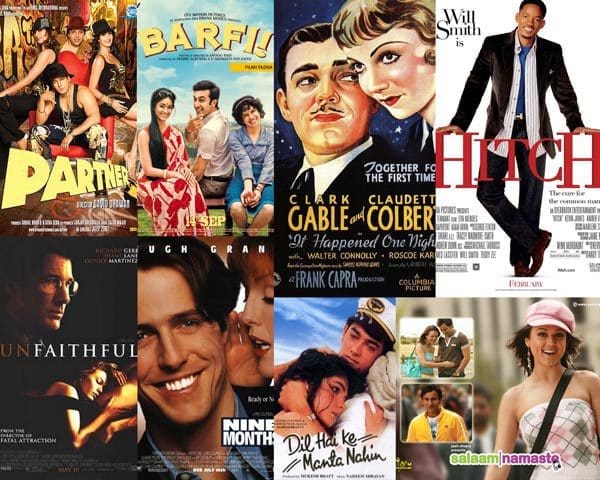 For west, Hindi films have often been considered a plethora of drama, emotions and most importantly songs and dances. The actors and actresses break into a dance sequence at any and every instant in a Hindi film. But with the influx of new age filmmakers who don't fear taking risks, Bollywood has seen a lot of contemporary subjects which not only added a new facet to Indian cinema but also made west sit up and take notice of world's largest film producing unit – Bollywood. Let's take a look at a few movies which made west get increasingly aware of Hindi films.
A Wednesday!
Being a country with diverse cultures and traditions, there is no dearth of social issues in India. But the most plaguing issue is that of terrorism. Worldwide, films on terrorism projected a story wherein government takes necessary steps to foil the miscreants' plans arousing the feeling of patriotism in all. But for the first time, a commoner's plight who is hit by terrorism has been dealt with in A Wednesday. After every bomb blast, politicians assure us of security but their claims fall flat when it is repeated. In this movie, a common man played by the brilliant Naseeruddin Shah explained how it is people walking on the road who bear the maximum burns during a bomb blast. You can instantly relate to his character and stand by him. The frustration of a common man of being constantly hit by terrorism is superbly depicted in the movie.
Rang De Basanti
Similar is the case with Rang De Basanti. The youngsters of today are said to be nonchalant towards their own country and its various problems. For them, grass is always green on the other side which means the west. But when these reckless and haywire youngsters are pushed into a sticky situation, they rise up to it and do what they deem is right. In the movie, five young guns find out the true meaning of being Indians when their dear friend becomes an innocent victim of a politician's evil ways. The movie was highly criticized for its climax but it did get mass appeal for being directed towards the youth of today.
Chak De! India
While social agendas started making Hindi films real, there were certain other sporty issues that made people around the world take more interest in Hindi films. A production house who pioneered in glitzy songs and dances and ever glamorous heroines, Yash Raj Films came up with Chak De! India which diverted people's attention from the much publicized Cricket to India's much neglected national game Hockey. There is another twist to this tale. Rather than being obvious, the film highlighted the women's hockey team and not men's. How a non-profit making sport and sneered and leered hockey team gets down to achieving something no one ever dreamt of – World Cup – was excellently depicted in this movie. Shahrukh Khan's performance as a coach was par excellence and also of the girls'.
Taare Zameen Par
Moving from social agendas to human disorders, Taare Zameen Par is one film which made the West applaud in unison with the native crowd. Dyslexia was a lesser known disorder amongst the audience but this movie spread awareness about it. And trust only Bollywood's perfectionist Aamir Khan to go out of the box and produce and direct a movie as this. Experts termed it as a risky project but Aamir's belief in the script not only made this film a cult but also something to watch out for by the west.
Enthiran – The Robot
However, the movies above stayed clear of the formulaic route and invested more on being practical. There is one movie which stayed true to Hindi film audience's hunger for songs and dances and also made the west take notice of it. We are talking about South Superstar Rajinikanth's Robot. Keeping aside the plot, Robot has some of the best visual effects people have ever seen in a Hindi film. Robot proves that Bollywood too can come up with breath-taking special effects at par with Hollywood.
From the above, it is absolutely clear that Bollywood films have gone past the usual song and dance routines and ventured into a realm of practicality and poignancy. No wonder Hollywood directors and stars are getting increasingly fascinated by Bollywood films.