Behind the scenes had their short film screening on 6th April. The short film which was of 8 minutes duration focused on relationships, love, and mood.
The title – "White Noise" justified the movie as it depicted the noise made by the sea when it touches the land in the form of waves. It symbolizes the nowadays relationships that are young and short termed.
The direction adopted was genuine. The film depicted flashback, romance and time. The direction done to the film was apt with the club's president himself directing the short film.
The acting was fantastic. The protagonists Ankita and Vikram were enacted by Esha Poddar and Khushveer Sharma respectively. The film was shot on a beach where the couple was seemingly seen hanging out. Vikram is a workaholic and remains stressed on the beach whereas Ankita is worried about the gap being created in their relationship. She is seen watching the other teen couples enjoying the beach vibes.
The location chosen was a beach, somewhere around Udupi. It was apt as it supported the chosen title. The film was shot by Manipal Blog.
The background music was fantastic and unique as they depicted the relationship in a different way. While we go through Ankita's thoughts and dilemma, we hear the guitar playing in the background whereas while we are watching Vikram, we hear a melodious keyboard playing in the background. As they think about each other, a slight noise of the contrasting instrument is being played. The film ends with the guitar and keyboard playing simultaneously to give a perfect mixture of music and love.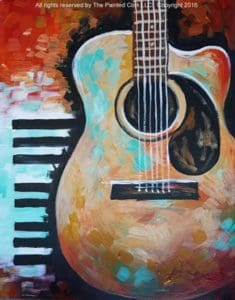 Though not one of the best movies I have watched, it is worth a watch if you want to have an insight into relationships as you progress in life. The film does not have an interesting storyline and makers seem to aim at the philosophical part of it.