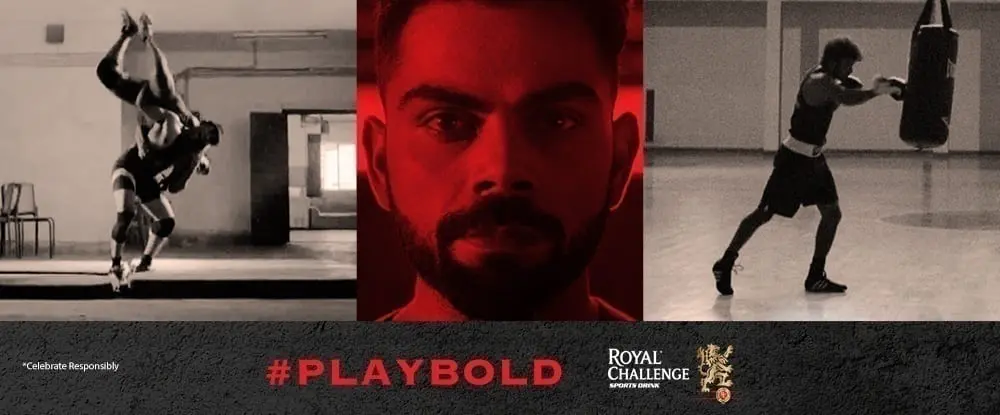 What is common between the farmer's son from Kerala, who took to sports at the age of six; a sprinter who had to literally run to get a pair of shoes because she comes from a poor family of weavers and the girl from Tripura who performs the extremely risky Produnova, which is considered the 'vault of death' creating stories of bold women?Her mind-blowing feat is currently breaking the internet.
They are all athletes who Play Bold against all odds and need to be given the much deserved recognition and spotlight!
"Jis desh ki ragon mein khoon se zyada cricket daudta hai

Wahan kuch ansune ankahe irrade bhi daudte hain, khamoshi se.

Ansune anjaane par kisi se kum nahin"
These insanely beautiful opening words of the 'Made of Bold' video, narrated by Virat Kohli and written by Sonal Dabral, give a perspective on the behind-the-scenes challenges of Indian athletes, who strive for success against all odds in a country that primarily worships cricket. In a cricket crazy land, athletes from other sports perform to mostly empty stands, but keep performing tirelessly and every single day not for a tour, not for a tournament but for 4 years at a stretch and against all odds. Only because they #PlayBold.
[vsw id="aNtg92ULcAA" source="youtube" width="500″ height="400″ autoplay="no"]
If you're a serious athlete and have ever had an experience with an injury, then you KNOW that the physical hurt you feel is only one VERY small part of the overall pain that you have to go through to create stories of bold men!
 "Every successful athlete has a journey made up of a bold spirit, grit and mental strength. I took up cricket at an early age and today it has given me people's love and respect. There are champions in the country who have taken up sports other than cricket but the fact is that their commitment and sacrifices are not known to many. They silently endure the test of times in their sporting journey putting a lot at stake and unafraid of consequences. They are indeed "Made of Bold". This video is an attempt to give everyone a glimpse into the never-say-die spirit of these athletes." says Indian star cricketer, Virat Kohli.
Royal Challenge Sports Drink inspires people to be unafraid of consequences and make bold choices.