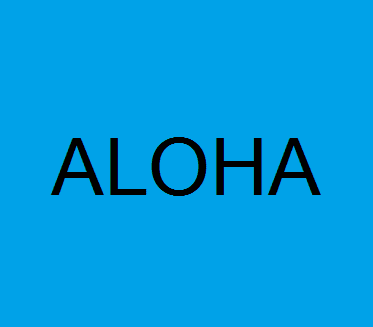 Aloha is situated near the black cup i.e. opposite to the dreams departmental store at Vidyarathna Nagar. The location is one of the very few drawbacks of this place. Once inside, the atmosphere is more like a well lit up Snack Shack. The waiters are quite friendly and the eagerness of the people here to make 'Aloha' a better known place is clearly visible.
This place has its own specialties which include chicken piquant and a dish named 'Red Alert'. We started off with a cooler 'Apple Eye'. It was soothing and the flavor was pleasing. But this place is often praised for its delicious Biryani and perfect chicken steaks.
I had chicken pepper steak and the portion size was quite good. They serve the steak with bread, sauce and mashed potatoes/French fries. The steak was Mozart to the taste buds. The overall combination worked for me and my friends.
On the other hand the Biryani was also good and the aroma was exciting. Though typical Hyderabadi people would like to have a little more of chili in it.
Aloha also has its special sundaes like chocolate fudge and hot sundae. We tried a sundae named 'Moons and Stars' and it was tasty with the perfect balance of cream and nuts.
This place is reasonable when it comes to the pricing. The steaks range around 150 INR and the sundaes around 60 INR.
Taking in account the overall dining experience which includes the ambience, service, food and pricing I would definitely recommend this place to the students of Manipal.
MB Rating: 3/5