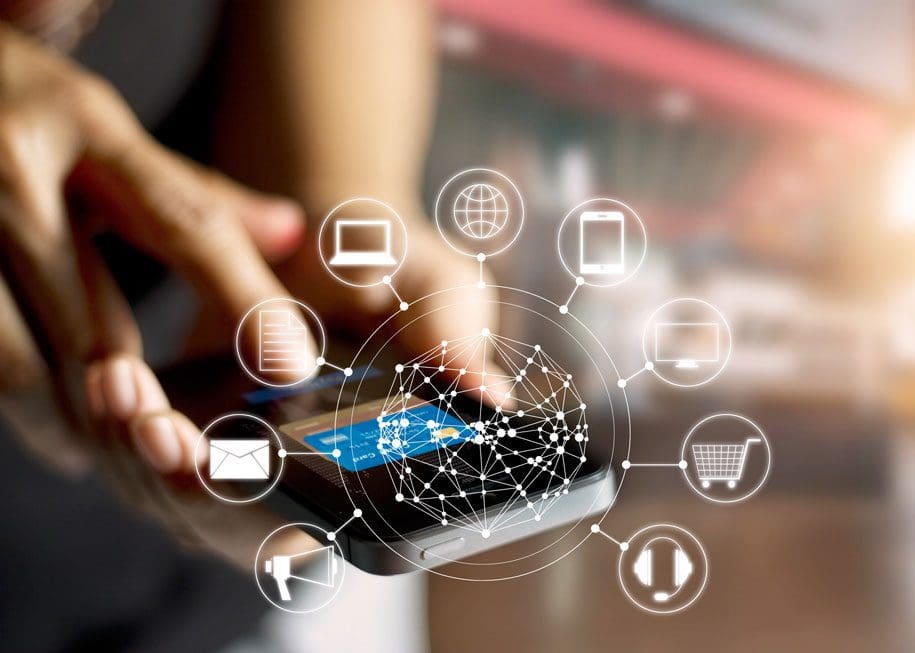 Customers require the ability to contact businesses in a multitude of ways. Almost everyone is "hooked" into one or more devices that include cell phones, text messages, email, social media, internet browsers, and more. And with customer demand growing, businesses are practically forced to utilize more and more ways for customers to contact them.
Call centers aren't just for phones anymore. Customers want to interact with businesses in a variety of ways. But the reality is that often times, businesses work on slim profit margins and are unable to spend massive amounts of money on expensive systems. This is where scalable omni-channel call center platforms come into play.
Omni-channel call center software utilizes artificial intelligence (AI) that allows the customer to connect to their call center and often solve their own problems or find answers to questions they have about the business' products or services. There are three main reasons why a business needs a scalable, omni-channel call center platform:
Customer satisfaction
When a business integrates an omni-channel call center solution, it's clear they've adopted a customer-first strategy – this way customers have the option of choosing how they want to interact with the customer service department. Customers who need to contact customer service are seamlessly routed to a call center, and with an omni-channel software system, they're allowed to decide what method they'd like based on their particular preferences.
Using AI technology, a business can integrate real time social support, mobile apps, text, FAQs, virtual agents, self-service and chat bots, in addition to live interaction with a customer support agent. All these options add up to a better customer experience, more satisfied interaction, and customer retention.
Software scalability
Not too long ago, businesses were confined to setting up their call centers in one location. They had large server rooms with expensive equipment that constantly needed to be updated and maintained at a huge expense.
Fast forward to the current availability of cloud-based omni-channel call center platforms. Call center AI software can be scaled to fit any sized business and can be expanded as the business grows or adds additional locations. Software can be set up to be used by remote call center agents, and can be managed at one or more locations.
The call center software is easy to use and integrates not only omni-channel options for customers, but the software can be used to schedule and train agents, route calls for minimal wait times, and free up the time spent with customers which adds to a more efficient call center department.
Cost savings
By integrating an omni-channel call center platform, a business can offset the expense by the cost savings that the software brings. This is done in a few ways:
By using call center AI, a business can use fewer live agents, thereby reducing employee cost. They can also benefit by hiring remote agents, thus eliminating office space. As an added bonus, agents who work remotely have been shown to have a higher job satisfaction rating, which increases employee retention.
Software collects valuable data. By collecting and analyzing the call center data, business owners and managers can make more strategic decisions regarding their products and services, as well as scheduling and employment decisions. For instance, data might show that more calls requiring live agent interaction comes during a particular time, so they can schedule more agents during that time period.
Scale up only when necessary. Because omni-channel call center software is cloud-based, businesses only have to pay for what they need when it's needed. As the company grows or demands become more sophisticated, they can scale up as needed. With AI becoming more and more sophisticated, each update brings a higher level of intelligence to the platform, allowing the business to grow and add additional users to their platform as needed.
Since customers are expecting a better customer service experience, adding a scalable omni-channel software platform to a company's call center isn't just a good business decision. It's one that allows the business to most forward as they continue to grow.