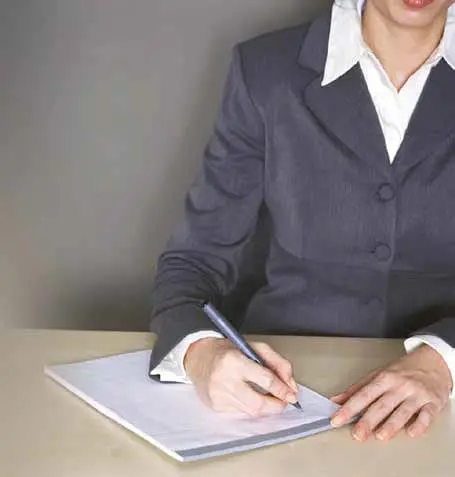 All armed with your post-graduate degrees and diplomas and waiting for an interview call, but unfortunately not getting one? You are wondering why? Are you not talented or graduated from the best institutes of the city? If yes, then there is something wrong with your CV. You should prepare your Curriculum Vitae in such a way that gains maximum attention from recruiters.
The most important thing to understand at this stage is that your CV is the first document to represent you in the corporate world. So, give it your full attention and write it to present the best aspects of your academic career, skills and personality.
Some tips to make a perfect CV
Do not mention Resume or CV on top: It takes the most important space in your CV and a recruiter or a consultant does not need to be told that he is viewing a CV, he already knows it.
Don't address yourself: When you write your CV, recruiters know that you are talking about yourself, so avoid using these words. CVs should be brief, to the point, hence remove all unnecessary information.
Write an appealing career summary: Begin with a sensible and interesting career summary just below your contact details. Your CV should be able to attract the attention of recruiters as they see the first screen of their monitor.
Highlight your strengths and unique skills: Why should a company recruit you? What special skills you have? What is your

USP

? You need to mention all these in great details to get that interview call. You should mention your extracurricular activities, awards, hobbies, languages you know, academic and non academic interests. Give ample space and attention to non-academic interests and skills. List out all the leadership activities you undertook as a student, awards you won, sports you played, etc.
Don't make your CV too long: CV should not be so long as recruiters and HR managers don't have time to go through it as they view 100s of CVs everyday. Two pages length is perfect. There are some exceptions – some employers prefer as much information as possible, but on the wholw, anything more than three pages may have a negative impact on your interview chances.
Make sure your CV is in right order: Mostly your employment history is more important than your educational qualifications. This means that on most occasions your employment history should be placed before your educational qualifications.
Avoid spelling mistakes and grammatical errors: Spelling and grammatical mistakes in your CV may even put you in an embarrassing situation. So, proofread your CV well before you send it to a prospective employer. Also, make sure to use the same tense throughout your CV to make it read well.
Personalise your CV for every job application: One of the most important thing you should keep in mind before sending your résumé to a prospective employer is to optimize its relevancy for that particular post. Once you've viewed the company's website or newspaper and read the job advert you'll be able to determine whether there are aspects of your previous experience that don't presently feature on your CV. You should highlight your experience that is more pertinent to the job that is advertised.
Use a formal e-mail address: Many students create 'funky' or 'cool' e-mail addresses in college but remember that your CV is a formal document. So make sure that you send your CV from a formal e-mail address which is preferably an amalgamation of your first name and last name.
Use formal fonts: One must choose formal fonts to make a CV like Times New Roman, Arial, etc.