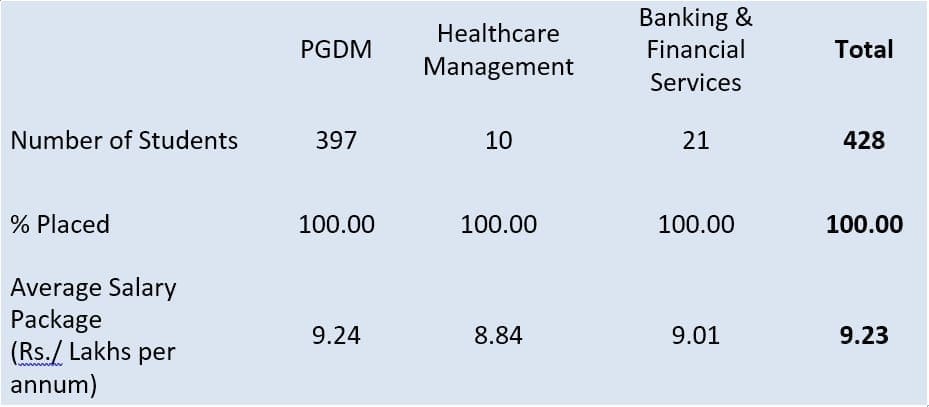 The T. A. Pai Management Institute, Manipal? known as TAPMI has once again placed all its students for the batch 2014-16, achieving 100 % placements.
By placing all 428 students from the batch of 2014-16 this year the institute has managed 100% placement at TAPMI. All the students from the three full time AICTE approved post graduate programs; PGDM, PGDM-Banking & Financial Services and PGDM-Healthcare secured plum jobs in corporate India.
This year?s placement process saw many new companies visiting TAPMI to choose the best managerial talent. The average package for the batch went up to Rs. 9.23 lakhs from last year?s Rs. 8.75 lakhs.
Dr. R. C. Natarajan, Director, TAPMI said ?The placement at TAPMI record is a reflection of the credibility we have built with Industry. I am particularly pleased with our placement success for the first batch in PGDM Banking and Financial services. I am sure our placement record will trigger a virtuous cycle of attracting the best of talent to our Institute?
TAPMI admissions process for 2016-18 is in progress. In the next stage shortlisted students are invited for the? process of Written Ability Test/Personal Interview across 10 centers Pan India.
TAPMI, located in the international university town of Manipal (Karnataka), is among the leading management institutes in India, and is reputed for its Academic Rigour, Assurance of Learning: Outcome Based Learning standards. Founded by the visionary, Late Shri. T. A. Pai, in 1980, TAPMI?s mission is to building professional management capability in the country. TAPMI commenced its 2 year residential PG program in Management in 1984 which received all-round recognition. TAPMI earned highest global accreditation by AACSB International. It is the first AICTE approved Private B-School in India to achieve this distinguished hallmark of excellence. And by achieving 100% placement at TAPMI, it is now well on the way to be a top destination for management students. (www.tapmi.edu.in)