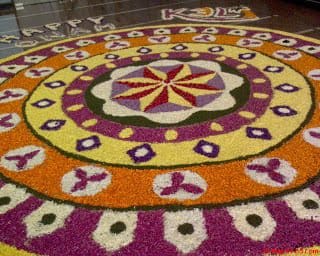 The two golf balls Alan Shephard hit on the moon with a six-iron (one that went into a crater another that, "sailed for miles and miles)" are still there.
Tarzan competed in the Olympics: Johnny Weissmuller, an athlete-turned-actor who played Tarzan in 12 movies, won five gold medals in swimming in the 1920s.
Pele won the World Cup when he was just 17 years, 249 days.
So much for bread and circuses; the COVID-19 pandemic has claimed many sporting events of all scales across the globe. From the Tokyo Olympics itself to the Wimbledon court (the first time the championships have withdrawn since World War II), Coronavirus has proven to be an immense obstacle to athletics. However, the sporting spirit yet persists; the NBA 2019-2020 season and the IPL cricket league have stood as premier examples of taking safety measures in their events so they may play safely and entertain millions in these dark times.
The measures the NBA took focused on technology, old and new, and isolation and include:
Use of Disney MagicBands(RFID chips)
Use of an Oura Smart Ring with a 90 per cent accuracy for detecting Coronavirus symptoms
Emphasis on solo recreational activities (lack of caddie if players wish to play golf).
The basketball league resumed on July 30 and has since seen many exciting and safe games.
Dutee Chand, the first Indian athlete to open up as a gay, won gold in Women 100 m on July 9, 2019. She became the first Indian to win gold at Summer Universiade in Napoli, Italy.
Karnam Malleswari is the first Indian woman to win a medal at the Olympics.
Anika Verma has made golfing history by being the first Indian ever to tee at the US Women Amateur Championship in the event venerable 125-year history; all at the age of 16.
Pranav Dhanawada proved his skill by batting in one inning, stretching over days, he became the first person to score more than 1,000 runs in one innings in an officially recognised match.
Narain Karthikeyan is the only Indian to score points in Formula 1 and paved the way for a new generation of Indian racers.
Sports is an integral part of our childhood and helps us build a character too. Enthusiasm and togetherness find its way. We learn what it is to have respect for skills and strive to make ourselves better every single day. It kindles the young spirits and helps us get out of our comfort zone.
Sports turned us from a kid to a robust youth, that is what our country needs from us.
"It ain't over till it's over."
– Yogi Berra
Written by – Arul Kirubakaran, Sagar Reddy, Pratiksha Dev and Agrima Sood.