'The Silicon Weekly' is a column by ManipalBlog about events pertaining to the information and technology industries based in Silicon Valley, California.
Investigations lead to racist music being removed from streaming services like Spotify and Apple Music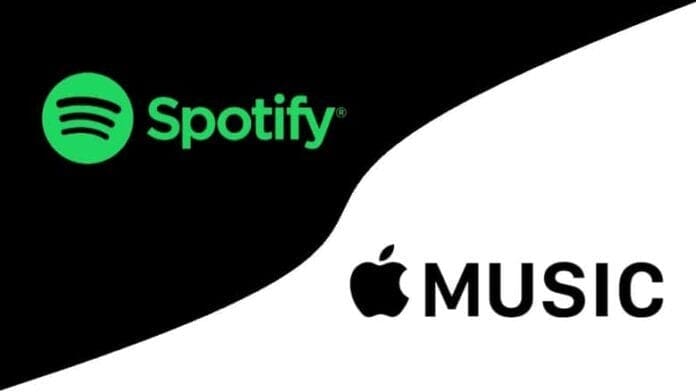 Over 30 artists and bands that had associations with hate groups were removed from both Apple Music and Spotify following a recent round of investigations conducted by these platforms to remove such content. These platforms have had little success with this task, and songs like this fall under their radar due to the massive volume of new songs released daily. These platforms have a strong policy against hateful content, and under no means is such content tolerated. They are taking steps to improve their success in identifying such songs.
World's first 3200-megapixel photo captured in California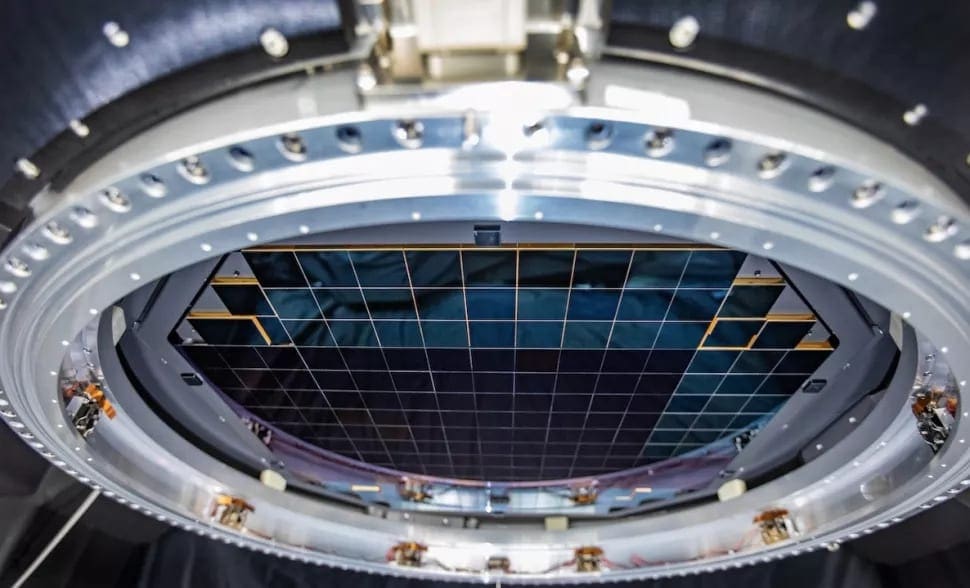 Scientists at SLAC National Accelerator Laboratory in California have taken the first 3200 megapixel photos with the world's largest digital camera. Located at the Vera C. Rubin Observatory, in Chile, this camera will become the centerpiece in an initiative that has been planned to go on for 10 years to capture "something like 20 billion galaxies," according to the director Stephen Kahn.
Chinese hackers threaten US elections using McAfee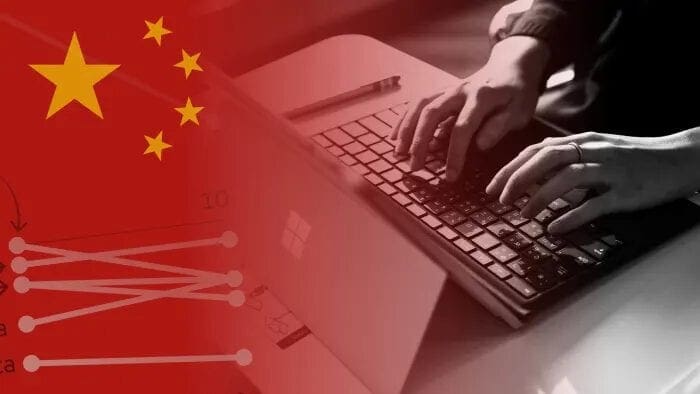 Hackers are using McAfee, a leading antivirus provider, to send push notifications to campaign staffers who are a part of the upcoming US Presidential election to update their antivirus software. But instead of downloading the actual software, it leads to a GitHub page that makes the user download a modified version of the software that allows the hackers to access and transfer files from the staffers' systems. If successful, this could be a huge threat to disrupt the elections.
Google under fire by the US Justice Department under antitrust allegations
On Tuesday, the United States government sued Google under antitrust allegations and is looking to break up the company. This is the first time the government has taken such action against a company of this size. The government is looking at alleged anticompetitive behavior such as paying giant companies like Apple and Motorola to set Google search to be its default search engine. The Justice Department sees this as being a potential act of having a monopoly over the search industry. This could eventually kill search engines like Microsoft Bing and DuckDuckGo.
AMD releases guidelines to prevent scalping and bot purchase in hopes to avoid a situation similar to Nvidia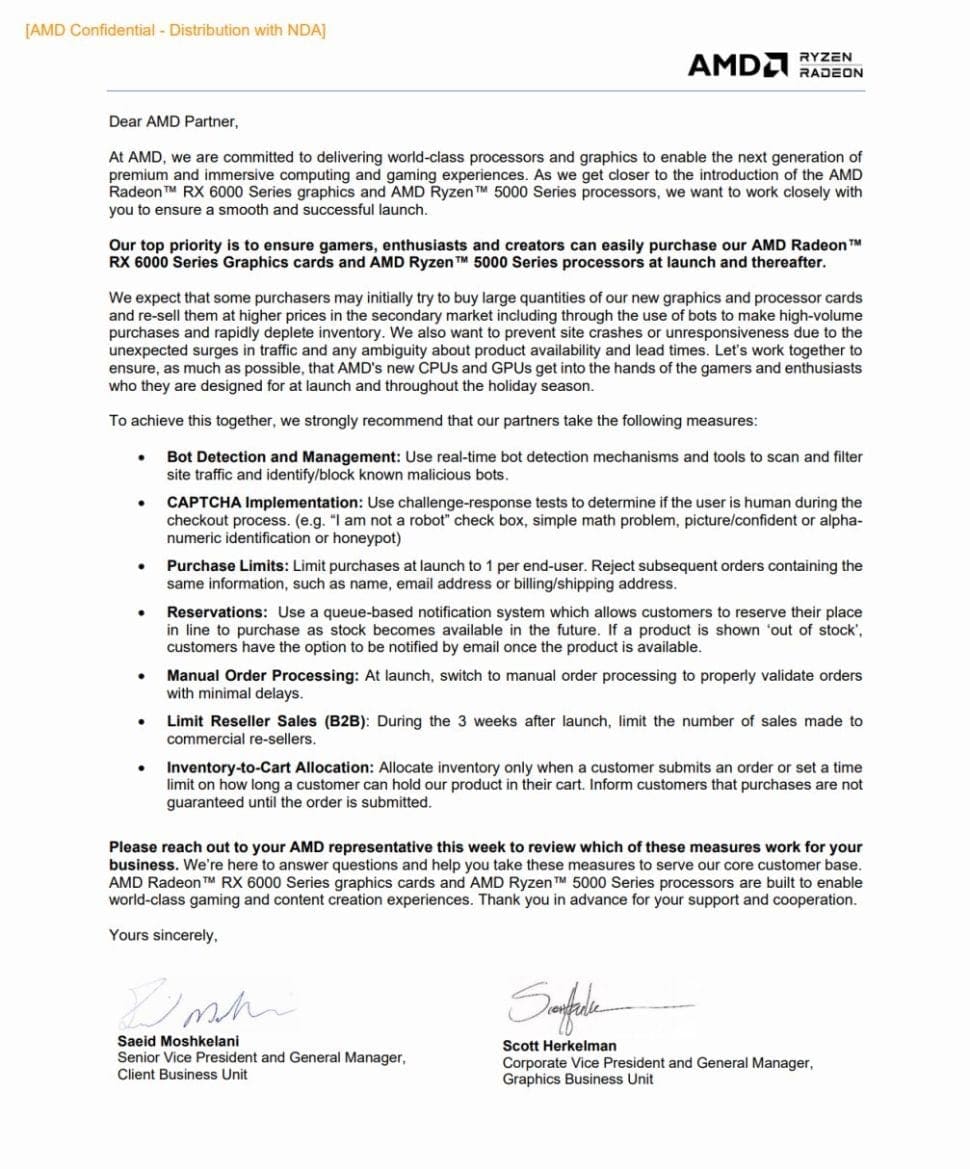 Ahead of AMD's RX 6000 series GPUs and Ryzen 5000 series CPUs being launched, AMD sent out a select few guidelines to make sure they do not face the same situation as Nvidia faced, in the hands of scalpers and bots, a couple of weeks back during the launch of their RTX 3000 series graphics cards. In theory, these measures might not have a 100% efficiency in being able to stop the scalping of these cards, but it is still better than the efforts taken by Nvidia, which is basically nothing. With everyone staying at home due to the pandemic, the demand for gaming hardware has risen.
Twitch experiences one of the largest viewership in a single stream as AOC joins in on the Among Us Wave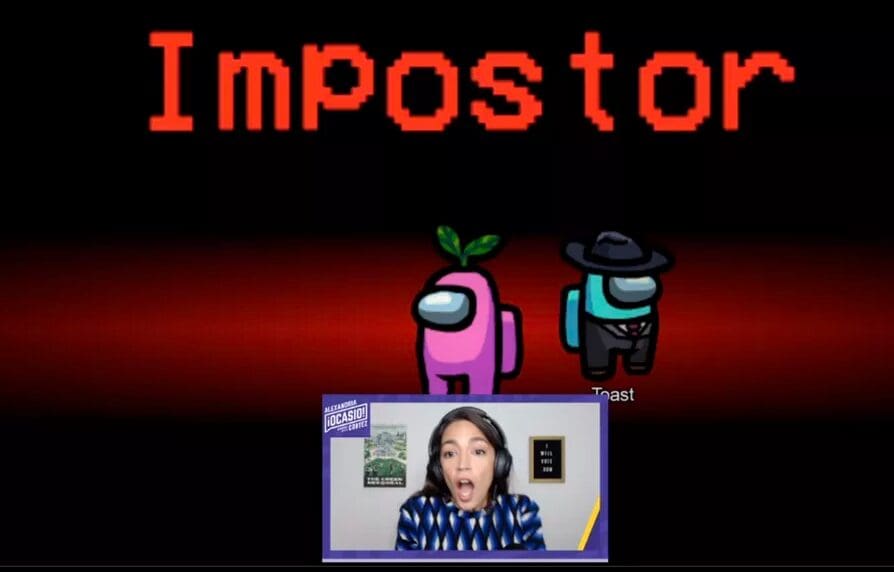 US Representative Alexandria Ocasio-Cortez took to Twitch to stream her playing Among Us with fellow Representative Ilhan Omar. The stream garnered over 439,000 concurrent viewers putting her on the top 20 list for most viewers for an individual streamer. To date, the highest has been over 600,000 viewers when the popular streamer Ninja recorded a match with the Canadian rapper Drake. She was joined by popular streamers such as JackSepticEye and Pokimane. Though the stream mostly comprised of her playing the game, there were times when she was encouraging viewers to vote for the upcoming presidential election on the 4th of November.
A lawsuit against Uber by its drivers who claim to be bullied by one-sided information from the company regarding Prop 22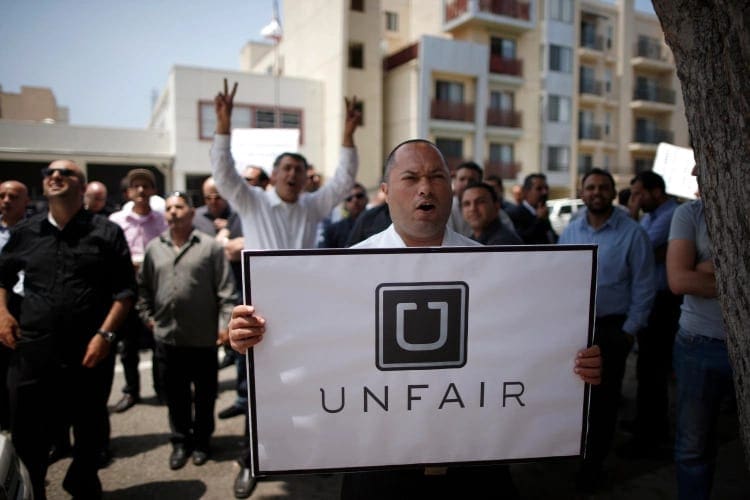 In California, drivers file a lawsuit against Uber claiming to have their rights violated due to the constant messages that they get from Uber to coerce them into supporting 2020 California Proposition 22. This is a ballot proposition that aims to classify drivers of ride-sharing apps as independent contractors and not employers. Doing so will lead to Uber not being liable to provide employment benefits to drivers. This also happens to be one of the most expensive ballot propositions as Uber, Lyft, and a few other ride-sharing apps have invested over $180 million into campaigns to support Prop 22.