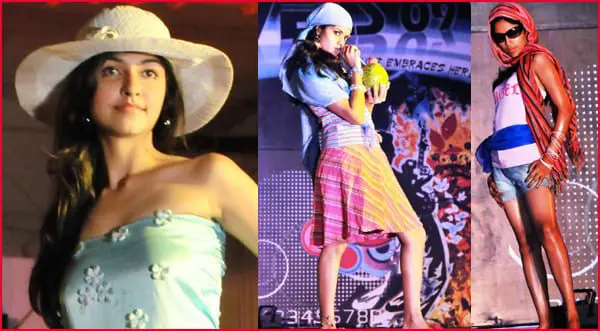 1. Know Fashion; Alright folks, this might sound extremely crazy, I know. But half the people who want to get involved in the fashion business, can't even name 1 fashion designer. I'm sure 90% of you are thinking "I want to be the independent fashionista" but let's get real. Michael Jordan didn't become so good at what he does without inspiration or role models. You also need to have and eye for fashion. You need the creativity, the taste in colors, texture, etc. Being a fashionista really isn't a "trend." It's a career. This brings me to another very good point.
2. Learn to sew; This is a definite must. I'm not saying you have to be the next Ralph Lauren. But you need to at least know how to stitch straight, back-stitch, make button holes, seam rip, add zippers and basically, just put a garment together. Of course there are many other techniques and skills you will acquire during school, but for now, know the basics of a sewing machine.
3. Sketch, Design & Imagine; Another biggy. You don't see people building houses without blue prints do you? It's the same thing. Besides, if you can't create your own look, then why even consider fashion? This is where that creativity skill factors in. Your sketching is the recipe. And once the product is finished in 3D, it's just that more impressive.
4. Portfolio; A portfolio in the fashion industry, it basically a résumé in life. Everywhere you go that relates to fashion is going to ask to see your portfolio. It's always an excellent thing to have.
5. Get involved; Even if it's just working at your local gap or moving to NYC. People have information, experience and most importantly connections! It's every fashionistas dream to make it to fashion week in the city, or better yet, London!