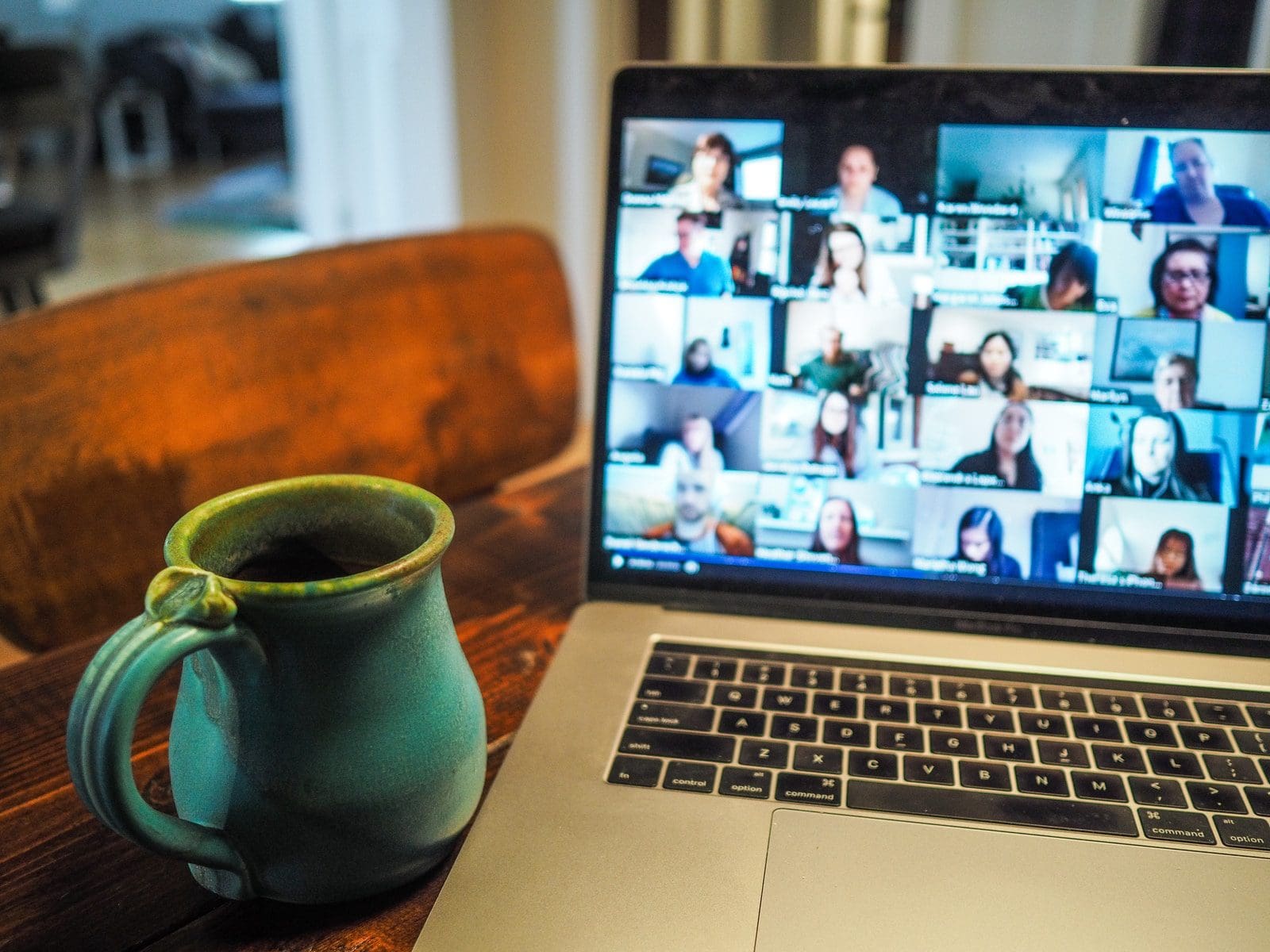 Online education, the new frontier of knowledge
The world of education has indeed witnessed a revolution. Technology has invaded the realm of education like never before, and today we live in a world where imparting education is possible without classroom lectures. Welcome to the world of E-learning, a place where one can earn a bachelor's, master's, or doctorate degree by using basic computing skills and having access to an Internet connection.
Whether you live in a rural environment or in a big city, online learning is open to all, whether young or old. There are many reasons for a person to enter the E-learning world. A person can take to online learning for furthering education, training to improve their technical skills and knowledge, continuing professional education, or take a course just for the love of it.
In the US, there are quite a good number of reputed universities that offer online courses. These courses can be completed from home, a workplace, or a library——wherever you think is convenient. Though there will not be any classroom lectures, you will not miss the environment present inside a classroom. With chat rooms providing for an online learning community, discussion boards, and personal tutors, online learning is as complete as conventional learning. In fact, it is more exciting and convenient.
The courses are multidisciplinary, and learning is self-paced. Here you have the discretion to decide when to study, from where to study, and how to study. Further, you can choose when you should be assessed. Hence learning is self-paced. It is up to you to decide how fast you want to earn a degree.
The method of learning is simple. You will be instructed through the Internet by an instructor primarily assigned to you, with whom you can clear any doubts if they ever come up. Moreover, you can access online libraries where you can find books, thesis, and journals. These resources will be of great help to you. You will never find yourself in want of references on the World Wide Web. You can also access it anytime you want.
Initially, online learning was most popular among students only. Many students who couldn't attend a college due to its location or other reasons opted for online learning, thus bringing the campus into the bedroom. They can take up the course they want to study and stay at home and learn without the need to travel far or leave home to attend college.
These days, online degrees are widely recognized among employers. For want of career growth, many professionals have taken to online education. They find it convenient and also the only feasible way to get a degree while continuing to work. Career-oriented diplomas are widely popular among the working class.
The single most crucial aspect that you should look for when it comes to online learning is accreditation. Check whether the college is properly accredited by the regional accrediting agency. You can transfer your credits to a traditional college campus in such an accredited college if you later decide to continue your education. All said and done, online learning is a blessing to modern education.
The education based on virtual courses on the web has more than two decades in the making. In the early 2000s, we already had the first formal certified higher education initiatives using web resources. From a distance, things have drastically changed, and knowledge has been democratized since today there are educational options at all levels, the vast majority of them at no cost and many others with considerably high fees.
Online education has broken the barrier of time and space. However, ultimately students take responsibility for their own learning. Here are 7 Trends in Online Learning.

Hybrid learning
Hybrid or blended learning – in which students use a mix of online and on-campus resources – is an attractive option for many students, especially those who live a reasonable distance from campus but still require the flexibility to attend the online classes. By taking a combination of online and face-to-face classes, you can balance the convenience and accessibility of online assistance with access to campus resources, including teachers, libraries, and your classmates.
Some schools even require the hybrid option due to state or school-wide restrictions for online classes. For many students, the hybrid model is the most attractive anyway. On the other hand, a totally online program can be too isolating for some students. You would do well to identify which model suits you best. Are you an entrepreneur? Then a fully online model can work for you. But if you find that you learn best with social stimuli or just the connectedness you feel in a physical classroom, you may need a hybrid program.
Cross-platform learning
In the middle of 2020, we still find that many educational (and corporate) instances online are indicated only for operating systems on computers or laptops. That is, they are not optimized for mobile operating systems. Except for the dedicated apps of the big players in education systems, many universities and educational centers offer courses, postgraduate courses, or MOOCs that require a laptop. The same happens with large and small companies and their training and education programs.
It should be noted that people carry their smartphones all the time. So the accelerating trend this 2020 will be cross-platform learning.
Cross-platform learning means making educational content accessible to all the platforms we use. Of course, we use many different platforms in our daily lives, and the mobile phone is probably the one we use the most.
There are numerous learning applications designed for use on smartphones. Adapting your learning program or website to a mobile phone will dramatically increase its usefulness and learning potential.
Having an employee carry their phone wherever they go is going to promote learning. When people are given something convenient, they are much more likely to use it.
Collaborative learning
For many online students, isolation can be a serious challenge. They may collectively drift through their studies like strangers who never really get involved. Fortunately, schools and teachers are increasingly interested in this concern. As a result, a growing effort implements collaborative online learning strategies to meet this challenge.
Collaborative learning – sometimes known as "learning communities" or "cooperative learning" – refers to the common-sense notion that we often learn best by working with others as a group. Collaborative learning applies a deliberate, goal-oriented approach to these exercises so that students work together on activity and actively learn from each other, through and about each other, all while completing homework together.
In online education, collaborative learning is powered by a wide range of social media technologies, including video conferencing, texting, email, teleconferencing, and workflow programs like Trello and Slack or tools like GoogleDocs and Teams. Each of these applications has helped make the world a smaller place for students, making global collaboration a real possibility.
Microlearning
Microlearning is the latest trend in the world of education. It combines what we love the most: relevant and exciting information in small portions. But, unfortunately, most people can't pay attention to anything more than a couple of minutes or hours at a time.
It is much better to spend small amounts of time learning only the most essential information. This curve is where microlearning comes into play, and its appeal is above all else.
Microlearning is the practice of short-term strategies for learning, skill development, and improvement. To put it simply, it is learning small information, one step at a time.
Game-based learning
Play-based learning is education packaged within the fair play. It is a specially designed game that educates the player within a story and interactive content.
These games are often used in educational settings, such as schools, preschools, and other institutions. So while older generations may prefer shooter or strategy, educational games can also be valuable.
Games provide satisfaction, problem-solving, and interactivity while educating us about the importance of the topic at hand.
Virtual reality and augmented reality
VR technology is one of the newest additions to the global trend in education. It is present in most aspects of virtual technology and online learning. It exhibits unmatched potential when it comes to education.
When a method, thesis, or theory is brought into "real" life through visualization, it is much more likely to significantly impact. This is because humans are highly visual creatures, and learning through observing something is the logical next step in education.
Virtual environments
LMS (Learning Management System) is evolving rapidly, and we see new virtual environments that combine learning and management in powerful tools such as Blackboard, Canvas, or Renweb. For example, Blackboard handles teaching tasks such as grade books, automatic scoring, timesheets, and administrative tasks such as enrollment, updating class rosters, automatically sending emails for absent students, notifying people of unpaid bills, and tracking payroll and accounting information.
Interesting, right? How do you imagine online education evolving in the future?